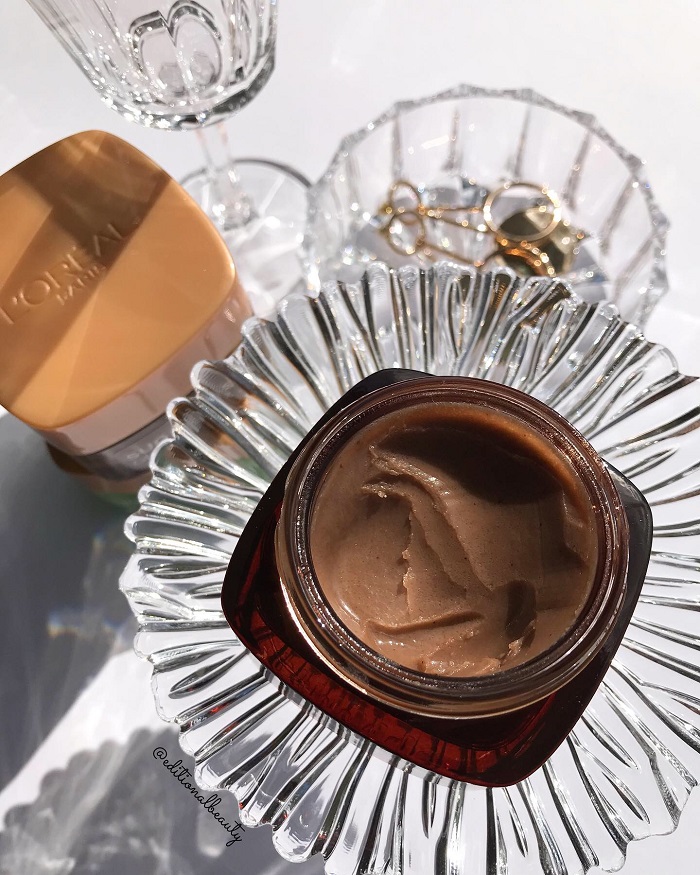 A gentle face and lip scrub from L'Oreal Paris.
The Review:
The L'Oreal Nourishing Scrub was released together with two other sugar scrubs – the Purifying Scrub (review here) and the Glow Scrub (review here).
The Nourishing Scrub has 3 fine sugars – brown, blonde and white. It also has added cocoa butter, hence resulting in a chocolate scent.
The texture is quite thick, almost like a paste. By comparison, the Purifying Scrub and the Glow Scrub have a slightly runnier texture.
The exfoliation is quite gentle, so suitable for daily use. After using this, I can definitely feel the moisturising effect from the cocoa butter, which is quite comforting.
I think this scrub is good for cases when you want a really gentle face polish. It's good to have gentle exfoliation in a skincare routine as a preventative measure. If you skin is congested or breaking out, I would suggest a more powerful exfoliator.
The Nourishing Scrub is also suitable as a lip scrub. The formula is gentle enough for the delicate areas around the lips.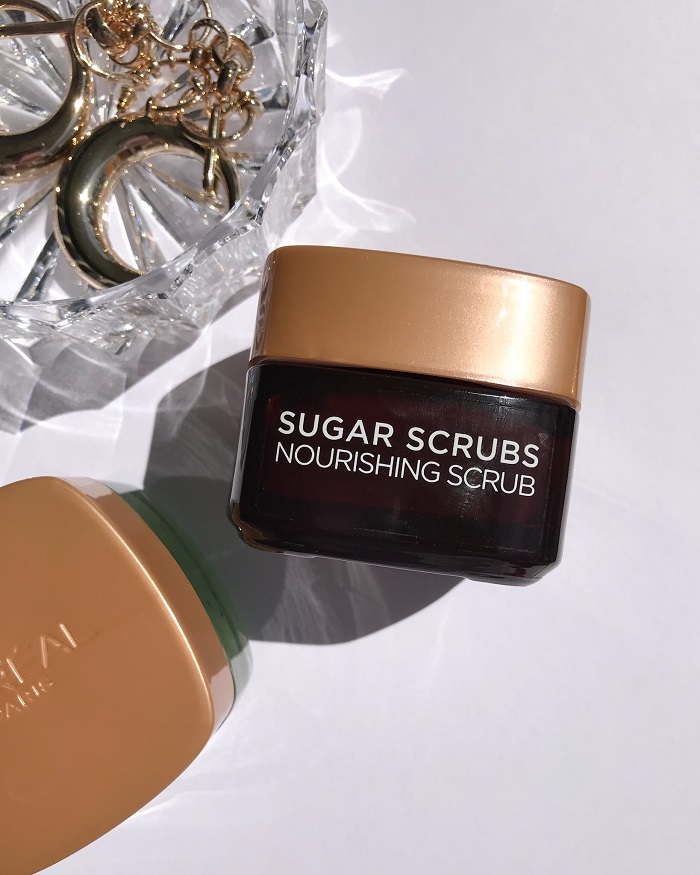 Shop The Post:
| Sample |
Subscribe to the blog via email, unsubscribe anytime: