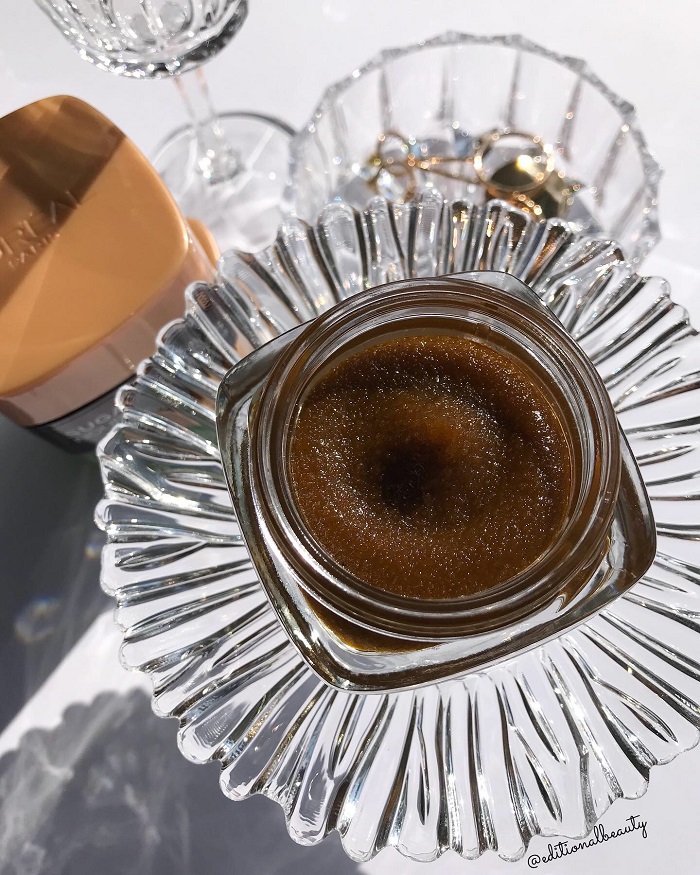 A gentle face and lip scrub from L'Oreal Paris.
The Review:
After falling in love with the L'Oreal Sugar Scrubs Purifying Scrub (review here), I was keen to test out the entire sugar scrub range.
Upon opening this tub of the Glow Scrub, I'm enveloped in the sweet sugary scent. Similar to the Purifying Scrub, this version contains 3 fine sugars – brown, blonde and white.
This also has added grapeseed oil, monoi oil and acai powder to further nourish the skin. The oils also helps the sugars bind together and form a paste like texture. By comparison, the Purifying Scrub from the same range has a more jelly-like texture.
As mentioned before on this blog, sugar is a great natural exfoliator, especially in the physical exfoliator category. Compared to other physical exfoliating ingredients (such as ground coffee, nuts or stones), sugar is much more gentle, and less abrasive.
Hence, when massaging this again my skin, it feels like a gentle polish.
If you have sensitive skin, and usually shy away from physical exfoliators, I would highly recommend a sugar based scrub like this one.
Similar to the L'Oreal Purifying Scrub, the Glow Scrub is also suitable as a lip scrub. The formula is gentle enough for the delicate areas around the lips.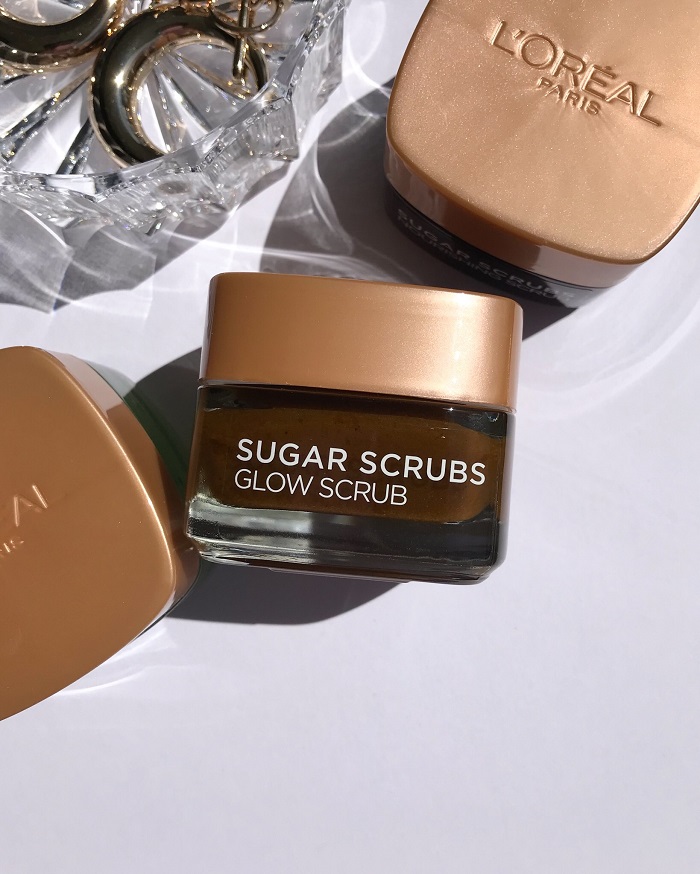 After exfoliating my face and lips with this scrub, my skin looks and feels refreshed. It's also great for acne and blackheads prevention.
Since it provides such gentle polish, I feel I can use this daily. By comparison, when other scrub formulas in my collection come into my skincare rotation, I would use them either once or twice a week.
Shop The Post:
| Sample |
Subscribe to the blog via email, unsubscribe anytime: