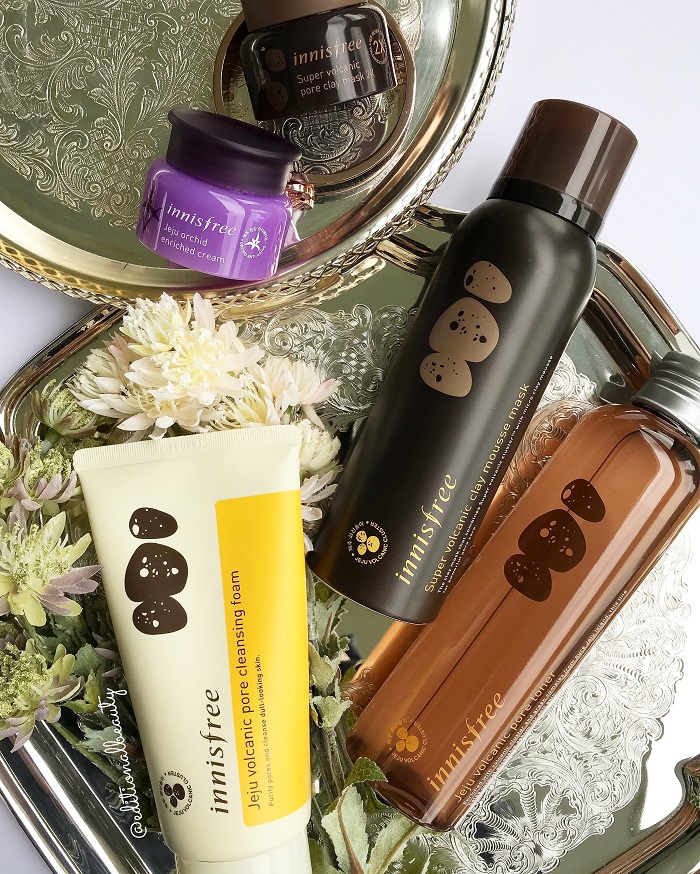 A pore clearing clay mousse mask from innisfree, comes with super volcanic clusters.
The Review:
This is the star product from the innisfree volcanic clustered range. It contains volcanic clusters collected from Jeju Island.
The Super Volcanic Clay Mousse Mask is very much similar to the innisfree Super Volcanic Pore Clay Mask (review where), but with a mess free application.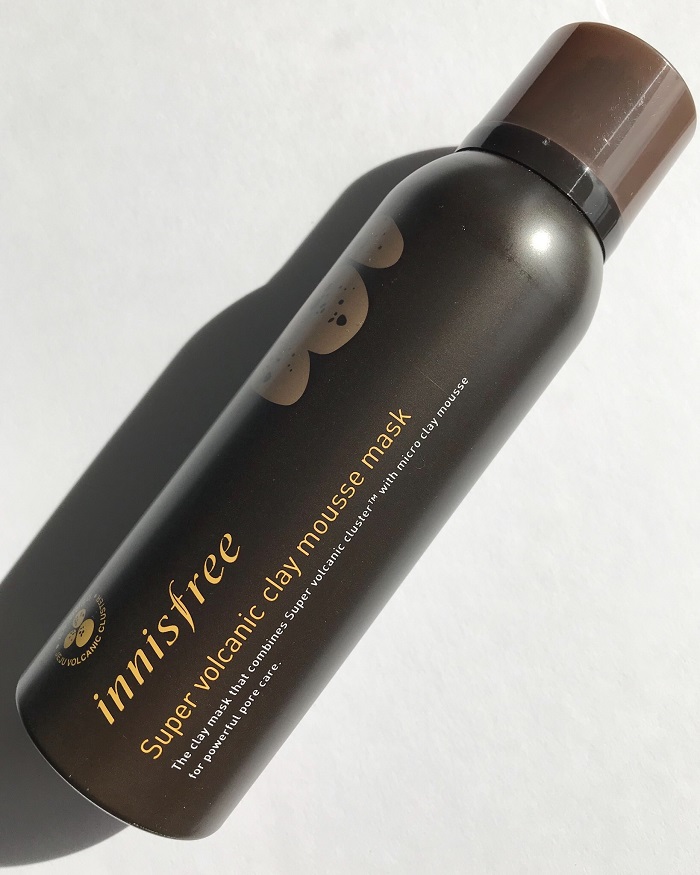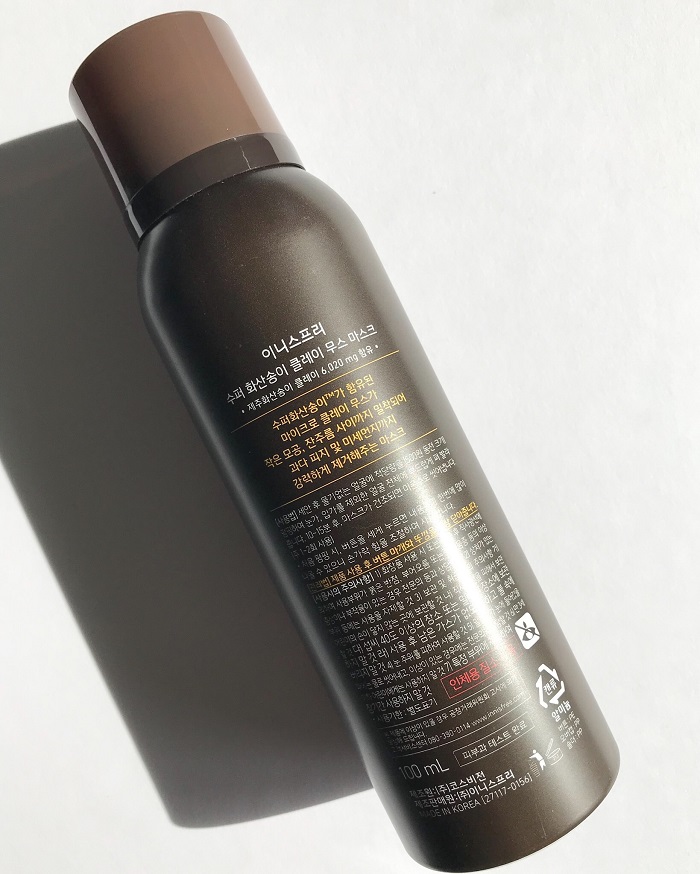 The mask comes in a canister. To apply, you shake the canister first, then use the pump at the top to dispense the product. Hence there is no need to dig your fingers into a messy jar. The texture is quite soft and airy for a clay mask, feeling slightly whipped. However, I'm not sure if I would call it a mousse texture.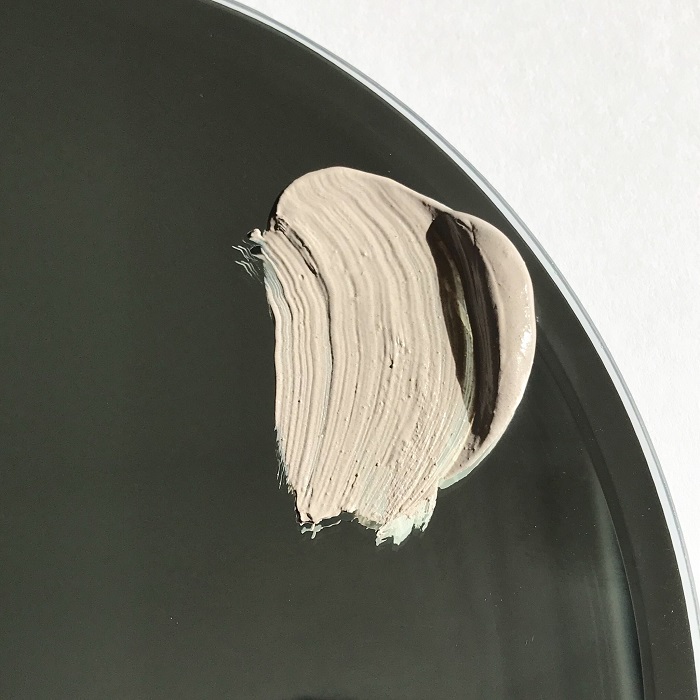 Be careful that the pump is quite pressurised, so a gentle pump would do, to avoid pumping out too much product.
As I applied this onto my face, I could feel the tiny exfoliating clusters in the mask. After a few seconds, the clay starts to feel dry on my face, a very similar sensation to traditional clay masks.
I usually leave this on for about 15 minutes, and it washes off easily with warm water.
After using this, skin looked more refined, and it cleaned up my usual oily areas (nose and forehead). This is particularly great for the summer season, where my skin can get a little more congested than usual. Using this mask 2 times a week really helps me to manage the congestion.
Shop The Post:
| Purchased |
Subscribe to the blog via email, unsubscribe anytime: