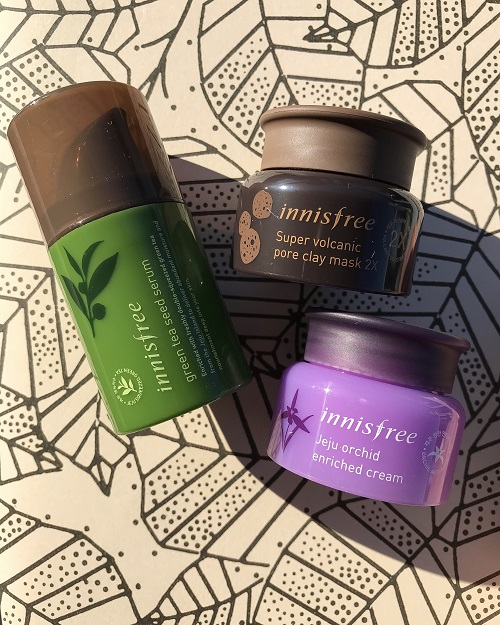 A mini kit with 3 of the innisfree bestsellers.
The Review:
My thoughts on the 3 bestselling products from innisfree!
To those not familiar with K-Beauty. Innisfree is the No.1 skincare brand from Korea. Their PR team very kindly gifted me their Most Wanted Kit, containing 3 mini bottles of their bestselling products: Green Tea Seed Serum, Super Volcanic Pore Clay Mask and Jeju Orchid Enriched Cream.
After some testing, I find them very impressive, and agree with the hype around the brand. They have been expanding globally in the last few years. If you could buy them in your location, I would high recommend trying out the brand. The prices points are pretty affordable as well (I've listed them at the end of this article). They perform just as well as other brands with a much higher price range.
For reference, I have combination skin – oily T-zone, normal cheeks and occasional dry patches.
Green Tea Seed Serum:
This moisturising serum is packed with amino acids and minerals extracted from Green Tea and Green Tea Seed Oil, designed to boost hydration. The Green Tea Seed Serum has a slightly watery texture and clear in color. It has a little pump at the top, so it's easy to control the amount dispensed. Normally 1 full pump is enough for the entire face. The serum feels very refreshing and hydrating. Takes a few minutes to be fully absorbed, but it certainly adds that dewy glow to the skin.
Note that this is not an anti-aging serum, so it doesn't plump up any fine lines or wrinkles. But if you are looking for a hydration boost in your skincare routine, this serum will be a great acquisition.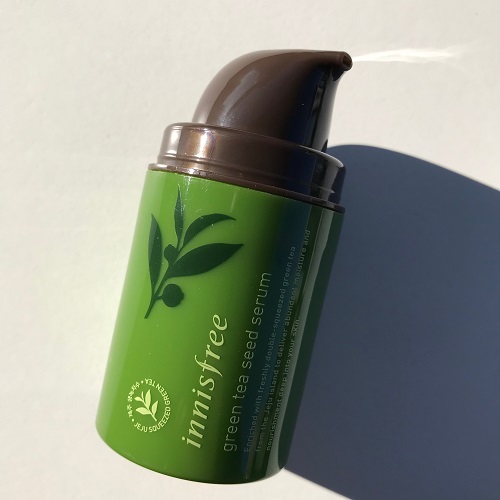 Super Volcanic Pore Clay Mask:
I was very eager to test this out for my oil T-zone. I know the color is not the most inviting aspect, kind of like a brownish grey. But the performance was top notch. After putting on the Super Volcanic Pore Clay Mask, I can feel the clay drying up and soaking up all the excess sebum and grime on my forehead. It also has tiny exfoliating beads, to enhance the cleansing action.
I washed it off after about 10 mins, and my T-zone was noticeably clearer and more refreshed. Compared to a few other clay masks I've tried, some of they can leave the skin feeling tight. I certainly did not experience this from the innisfree mask.
If you have combination or oily skin, this will work wonders.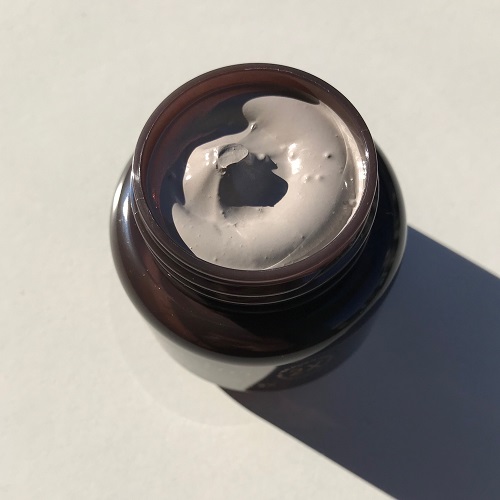 Jeju Orchid Enriched Cream: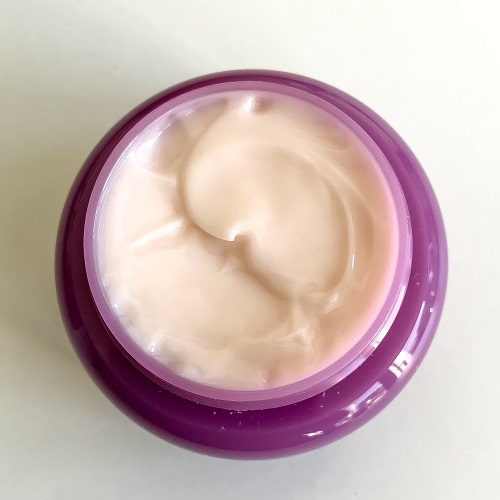 Using extracts from the Jeju Orchid, this cream is designed to enhance skin protection and nourishment. I used this for my morning and evening routine. The Jeju Orchid Enriched Cream has light botanical scent, but disappears quickly after application. I would describe the texture is between a gel and a cream. Definitely has some slip to it, but still feels creamy. Once applied, it absorbs and settles quite quickly. Hence if you are using it during the day, you'll be fine to move onto your makeup routine immediately. After a few uses, I'm seeing my skin texture noticeably plumper and brighter.
I have previously written a separate blog entry on this cream earlier, which you can read here.
innisfree also has 2 other versions of this cream to cater for various preferences – the Jeju Orchid Gel Cream (if you prefer a gel textured moisturiser), and the Jeju Orchid Intense Cream (if you love your cream rich and intense)
Shop The Post:
| Sample |
Subscribe to the blog via email, unsubscribe anytime: