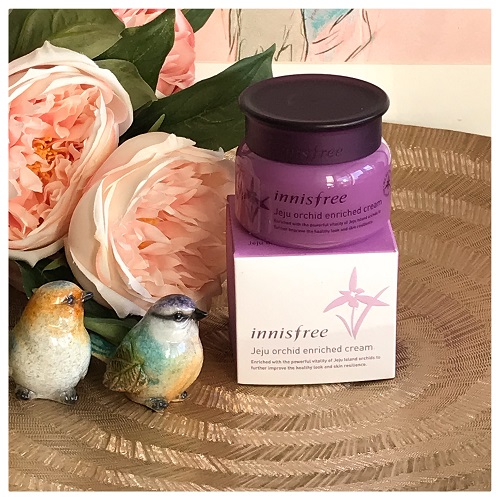 An anti-aging cream packed with the power of Jeju, courtesy of innisfree.
The Review:
One of the best sellers from Korea's No.1 skincare brand! It definitely lives up to the expectation and hype!
Today I feel particularly excited to be sharing this blog entry, as innisfree is finally launching in Australia! And they picked my home city Melbourne to host its first brick-and-mortar store, situated in the iconic Melbourne Central.
For years, I've been reading rave reviews across various social media channels on the great products of innisfree. But honestly, it was not easy locating sellers who ships to Australia at a reasonable cost. Finally, such worries are no longer a concern!
The Melbourne store officially open on Friday 8th June. Prior to the launch, their PR team very kindly gifted me with this Jeju Orchid Enriched Cream to play with, and I finally able to experience innisfree first hand.
The Formula & Application:
The Jeju Orchid Enriched Cream is housed in a violet tub, with orchid drawings on the side. It's a 5-in-1 daily moisturiser designed to strength, nourish, smooth, firm and brighten. It contains meticulously extracted active ingredients from Jeju Island orchids. The Jeju Orchid has great anti-oxidant properties, hence highly effective in anti-aging.
I used this for my morning and evening routine. The moisturiser has light botanical scent, but disappears quickly after application. I would describe the texture is between a gel and a cream. Definitely has some slip to it, but still feels creamy. Once applied, it absorbs and settles quite quickly. Hence if you are using it during the day, you'll be fine to move onto your makeup routine immediately. After a few uses, I'm seeing my skin texture noticeably plumper and brighter.
If this is your first time trying innisfree, I would highly recommend this moisturizer.
For reference, I have combination skin, with oily T-zone and normal cheeks, and experience occasional dry patches.
Also a side note on Jeju Island – if you have a spare minute, make sure to look it up on some travel sites. The sights and photos are so incredible, and bucket-list worthy!
The Texture: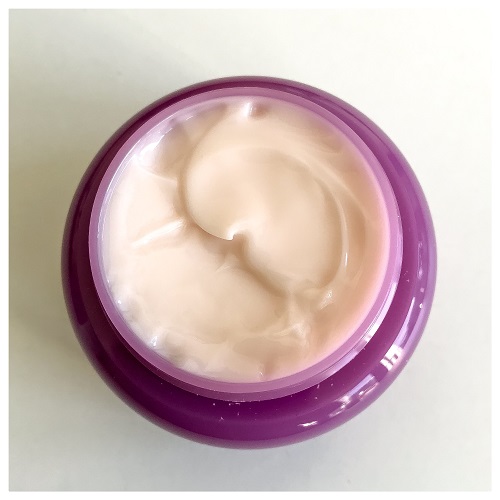 Shop The Post:
| Sample |
Subscribe to the blog via email, unsubscribe anytime: