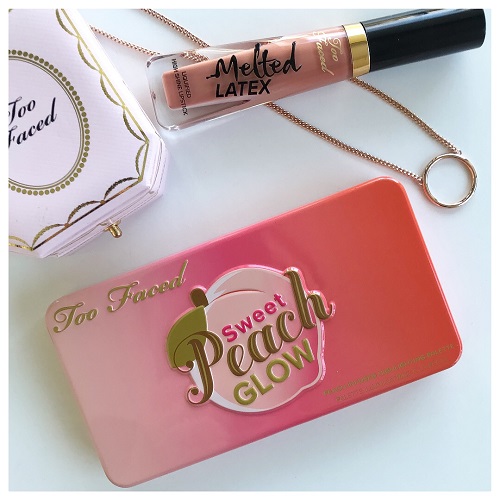 A trio of peach scented powders from Too Faced.
The Review:
A fun and easy to use cheek palette from Too Faced, and smells like delicious peach!
Fun fact about me – peach is actually my favourite color, so naturally this palette caught my eye as soon as it was released.
The shades are housed in a metal tin, so feels quite sturdy, and is covered in adorable designs (typical Too Faced!). As soon as you open the palette, you notice the sweet peach scent, which was infused with the powder. All three shades have peach-themed embossing.
Overall, the Peach Glow Palette a good all-rounder palette. It comes with one highlighter, one blush and one contour shade. As the name would suggest, all the shades lean towards the warm side. Lasting power is pretty good, about 7 hours on me.
The Shades:
The highlighter is a pale golden peach. It looks a little glittery in the pan, but just looks shimmery when applied: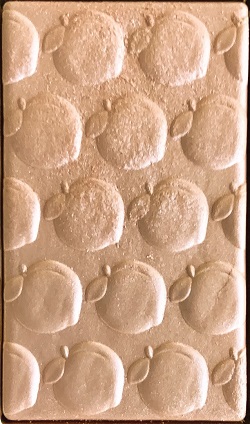 The blush is a peach with pink understones and a satin finish: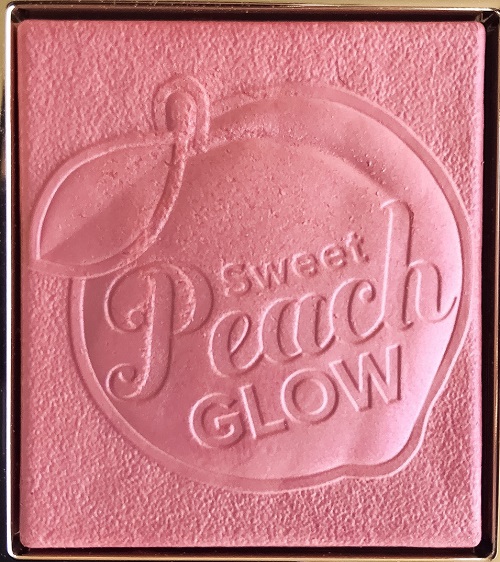 The contour shade is a medium brown: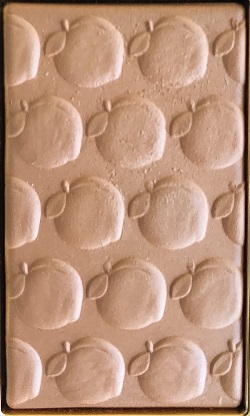 The Swatches:
Here are the swatches: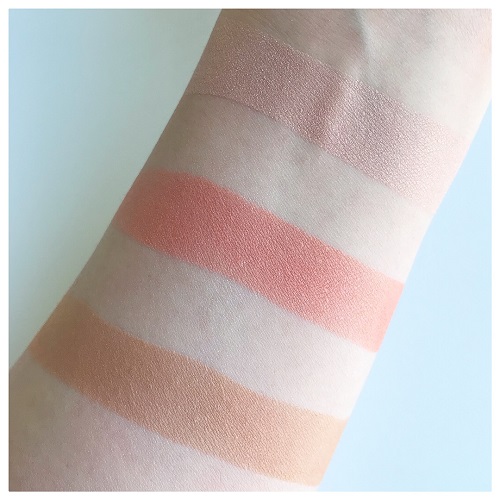 Shop The Post:
| Purchased |
Subscribe to the blog via email, unsubscribe anytime: