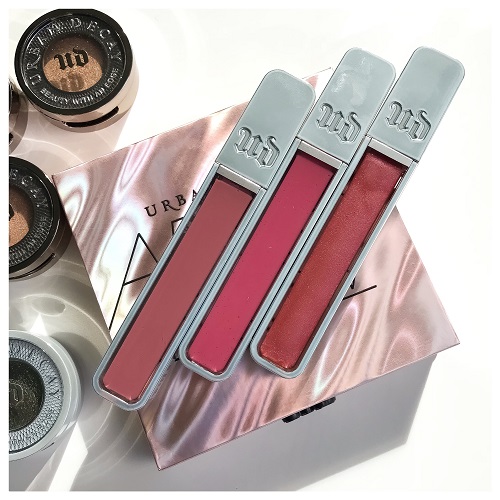 An ultra-shiny, non-sticky lipgloss formula from Urban Decay.

The Review:
It's no secret that beauty junkies are obsessed with Urban Decay. Who can be surprised? They are always reinventing product categories and create a league of their own – anyone remember when the Naked Palette launched?
I feel that the Hi-Fi Shine Lip Gloss range also falls in this category of being reinvented by Urban Decay. Firstly, the market has no shortage of lipgloss, every makeup brand has a lipgloss range. But there are very few high shine lip glosses. The ones I can think of include MAC Lip Glass, Lancome Juciy Tubes, both have been on the market for years, and both are quite sticky, and the stickiness has been a major complaint from customers. Urban Decay has finally come to the rescue – this gloss produces a super shiny finish, but doesn't feel heavy or sticky at all on the lips.
I've purchased 3 relatively neutral shades for everyday wear, but they also have shades in the more daring range – including a crème purple and metallic gold.
The gloss feels incredibly lightweight on the lips, and smells like peppermint chocolate. Lasting power is above average for a gloss, last 2-3 hours before the need to reapply.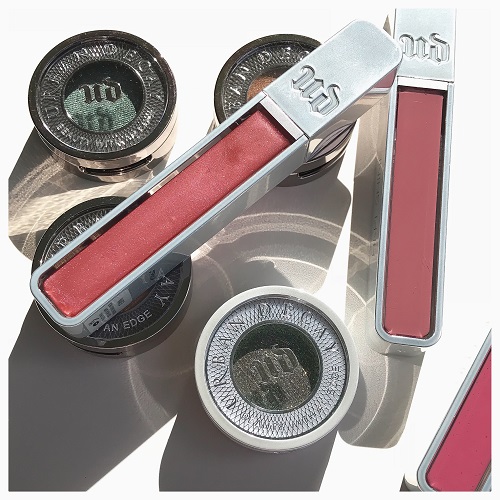 The Shades:
Backtalk is a medium pink with mauve undertones: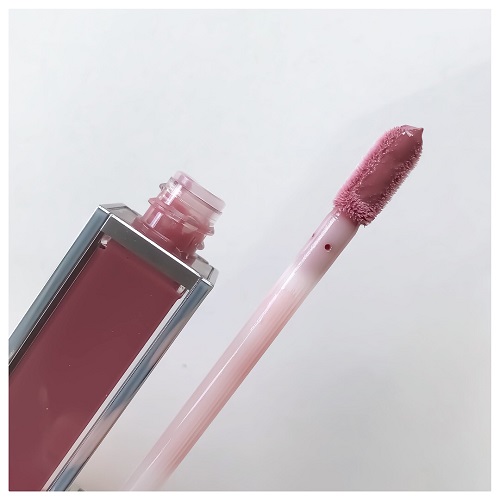 Naked is a nude pink with a touch of pearlescent finish: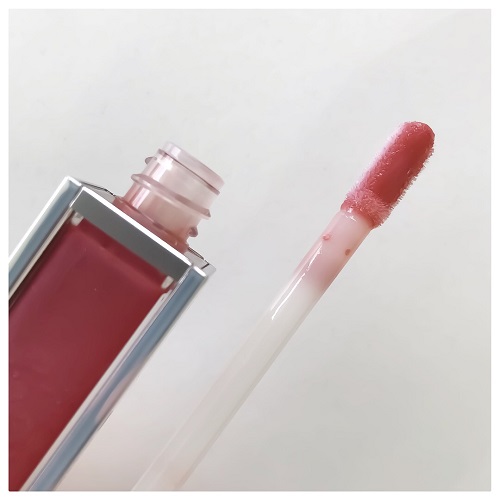 Rapture is a neutral pink nude: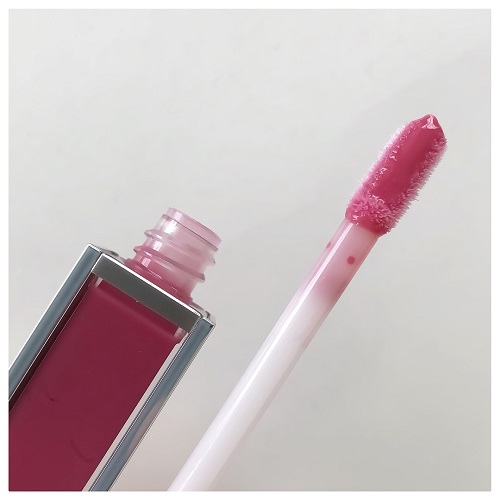 The Swatches:
Here are the swatches: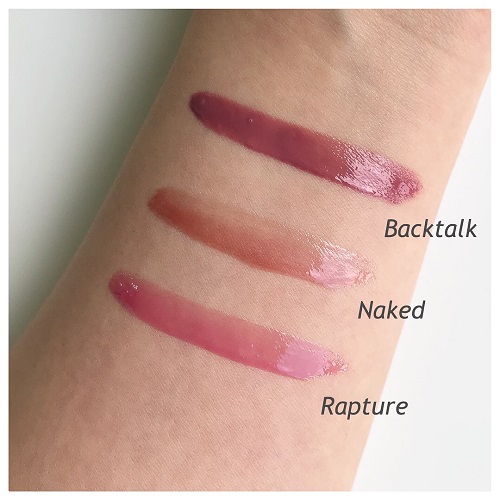 Shop The Post:
| Purchased |
Subscribe to the blog via email, unsubscribe anytime: