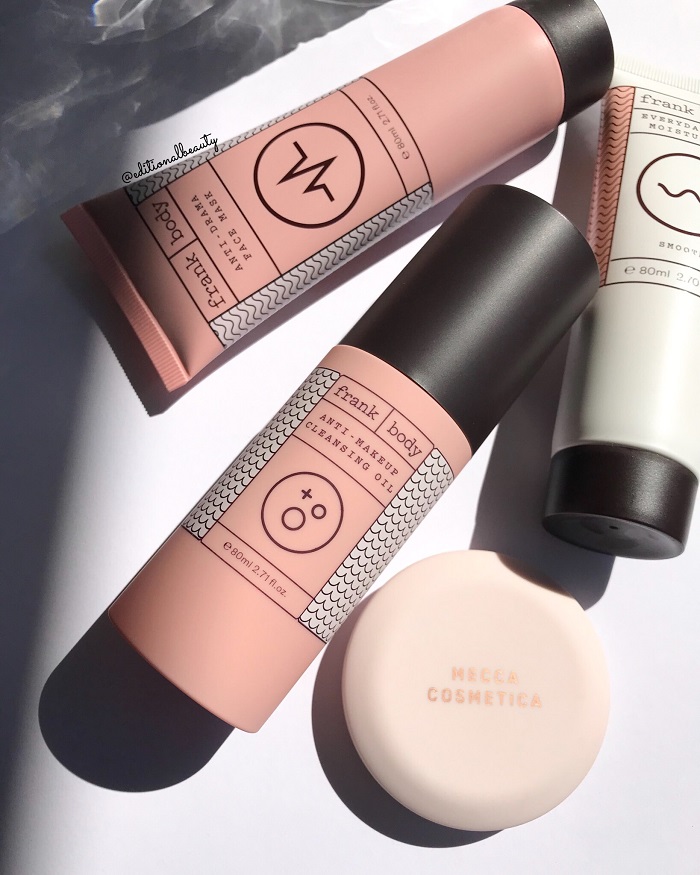 A rinse-off cleansing oil from Frank Body.
The Review:
Cleansing oils have really become a staple in my skincare routine. It's perfect for melting away any oil-based products, and removing excess oil and sebum.
The Frank Body Anti-Makeup Cleansing Oil is a great first cleanser. It contains a lot of botanical oils – coffee seed oil, grapeseed oil and sunflower seed oil.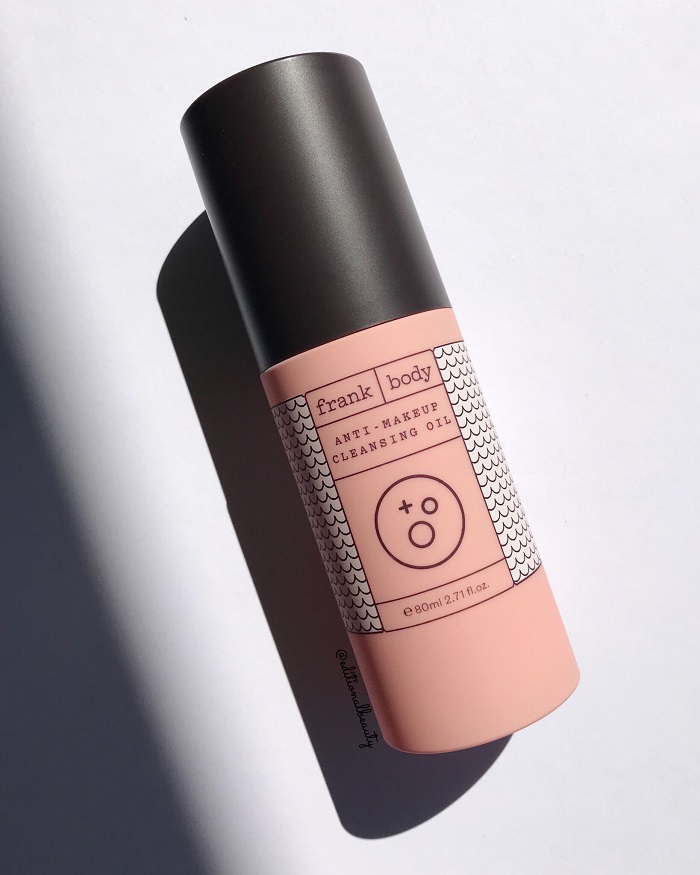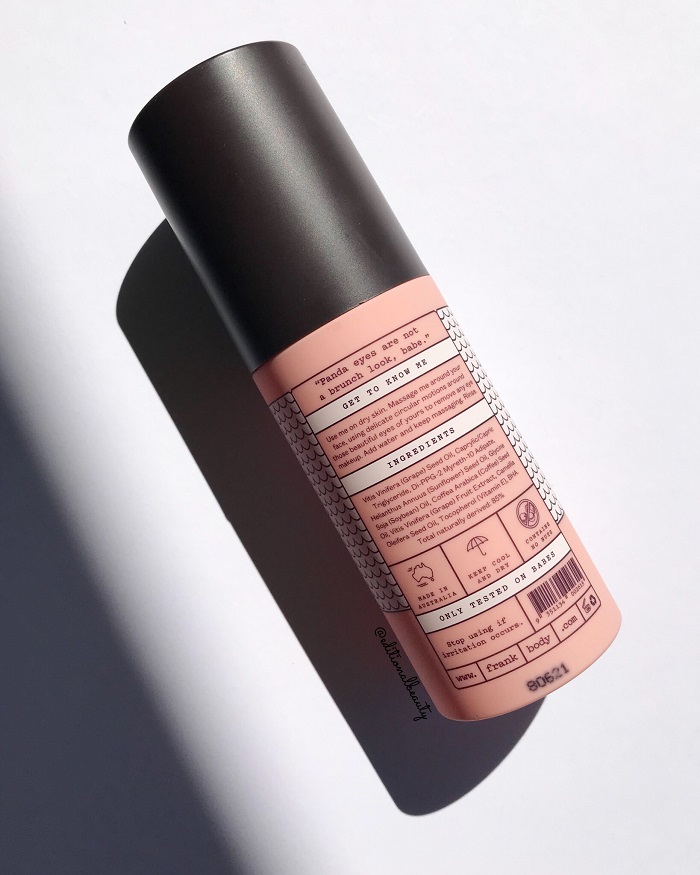 It has a little pump dispenser. I would dispense 2 pumps of oil into a cotton pad and gently rub over my face. Then using my hands to gently massage the oil into the skin, using a circular motion. Lastly, rinse off with water, it rinses off quite easily. If you are like me and engage in a double-cleansing ritual, then followup with a second cleanser (usually a cleansing gel or cream).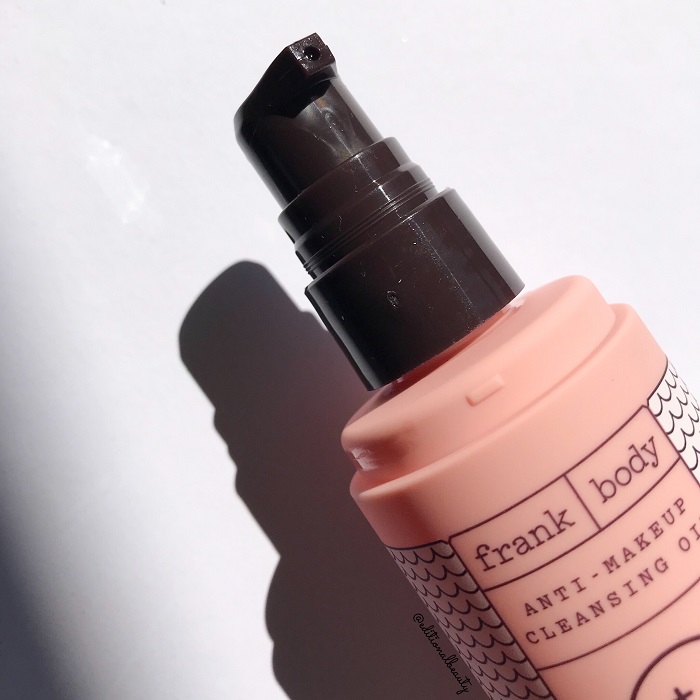 Note that most cleansing oils don't work very well with waterproof mascara. Unfortunately you would need a separate eye makeup remover for this purpose.
Shop The Post:
| Sample |
Subscribe to the blog via email, unsubscribe anytime: