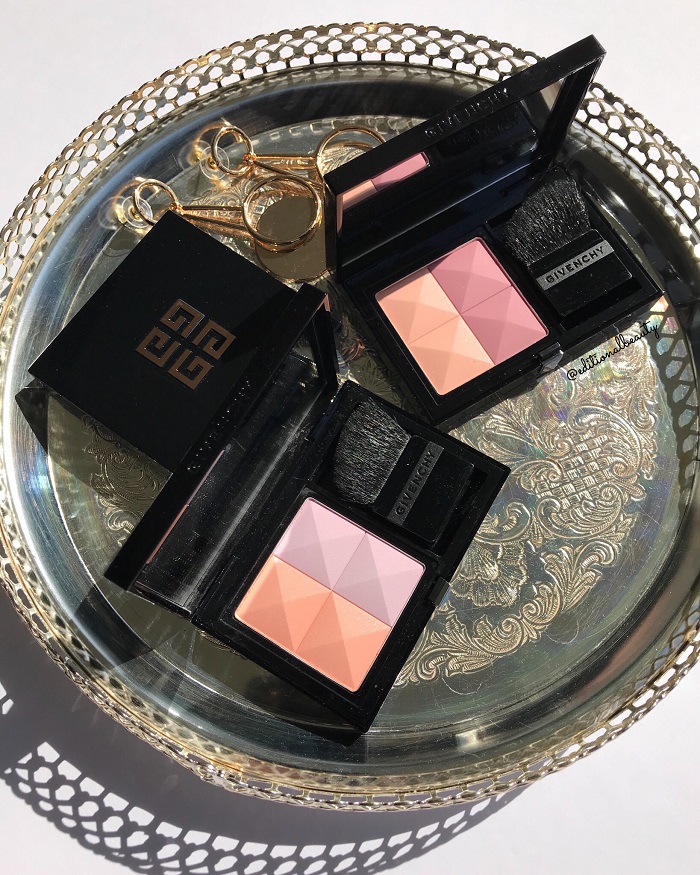 A luxurious blush compact from Givenchy Beauty.
The Review:
Firstly, I want to admit that I'm a huge fan of Givenchy's fashion pieces. Unfortunately they are never priced within my budget, but at least occasionally I can treat myself to their beauty products. Since the brand came from high fashion origins, everything reminds you of luxury – from the packaging to the color ranges. Clearly they take a lot of care in product development.
The blushes are housed in a sleek black lacquered compact, with the Givenchy logo embossed at the front and on the side.
Once you open the compact, there is a mirror on the inside and a mini blush brush. The brush is actually pretty decent quality, but I still use my long handled brushes out of habit. The powders are packaged with a quilt-like embossing on top.
Note that each compact comes with 2 colors. You can wear each side individually or mix them together.
The blush powder is extremely finely milled and smooth. They give you a very natural looking flush, without looking like you are wearing product. They are definitely designed to subtly enhance your facial features.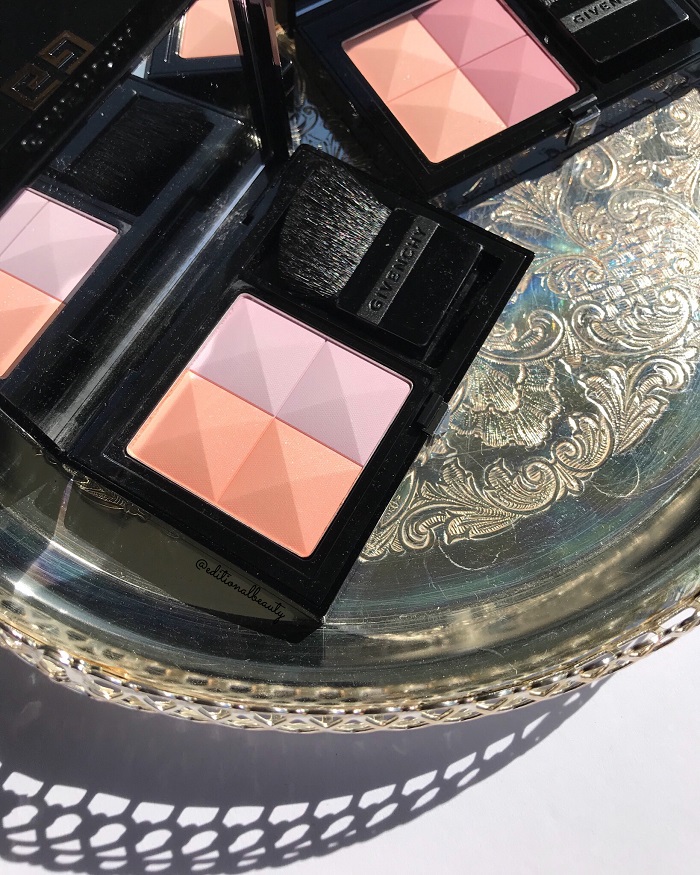 The Shades:
N6 Romantica is a duo of pale peach and warm rose: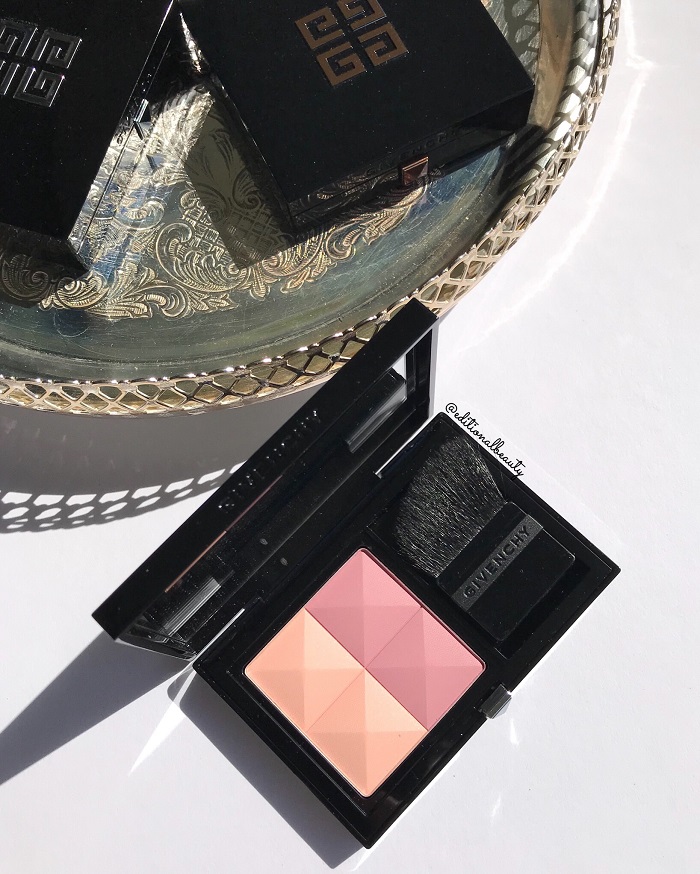 N8 Tender is a duo of peach and pale lilac: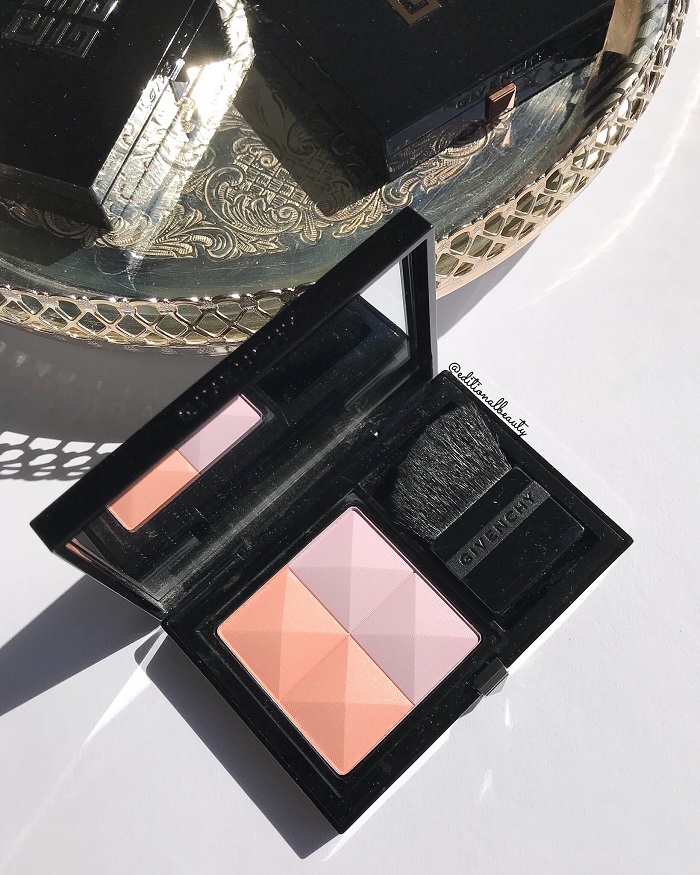 The Swatches:
Here are the swatches under direct sunlight: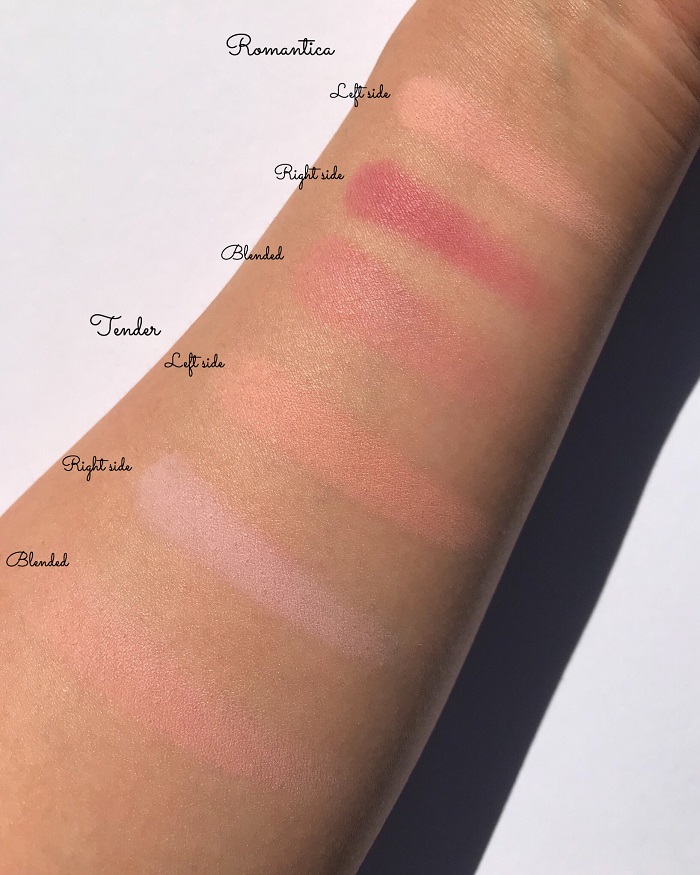 Here are the swatches under indoor light: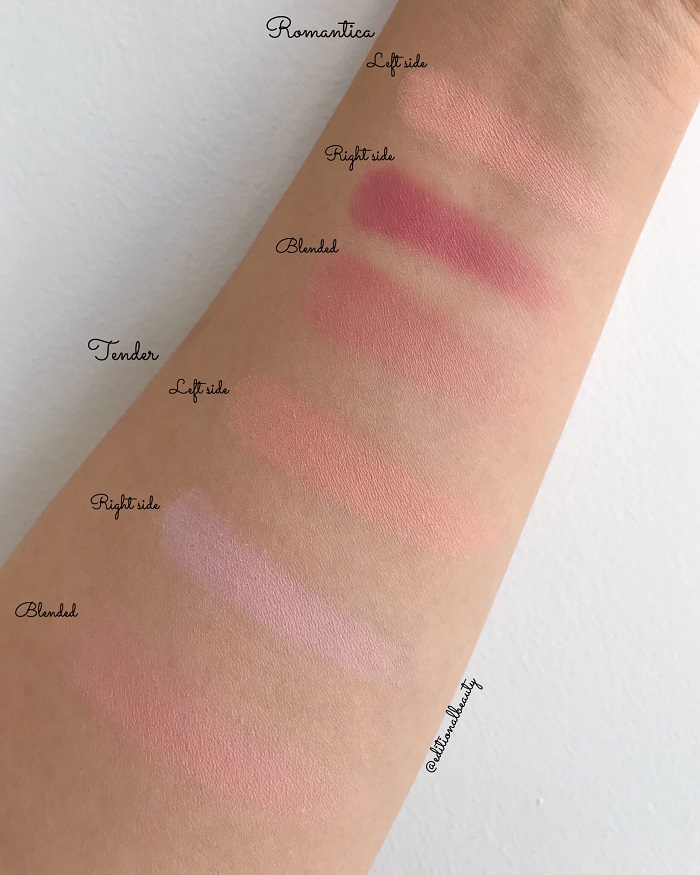 Shop The Post:
| Purchased |
Subscribe to the blog via email, unsubscribe anytime: