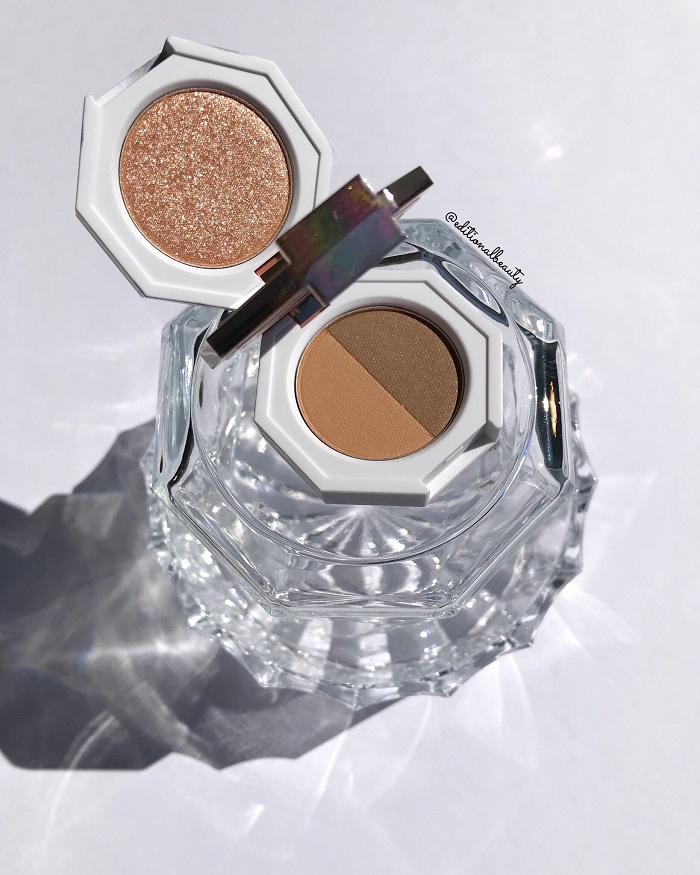 A caramel-colored eyeshadow trio from Dear Dahlia.
The Review:
This was my first purchase from K-Beauty brand Dear Dahlia. I first noticed the brand on Instagram, and their packaging immediately caught my attention. It's very minimalist and chic, with great attention to detail.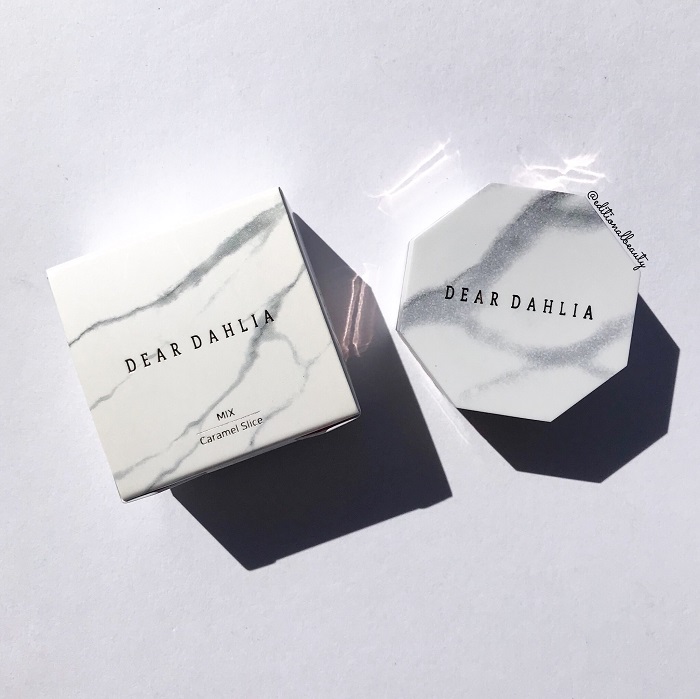 The Caramel Slice Palette is in a hexagon shape with marble prints on the exteriors. There are 2 lids. One side opens to a caramel and latte colored eyeshadow duo. The other side open to a glittery rose gold eyeshadow. And in between all of that, they inserted a tiny mirror in the middle of the palette.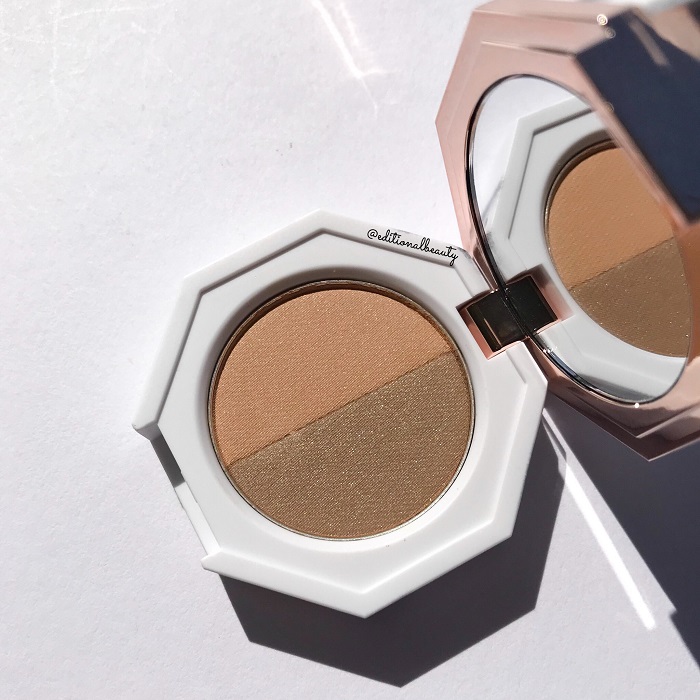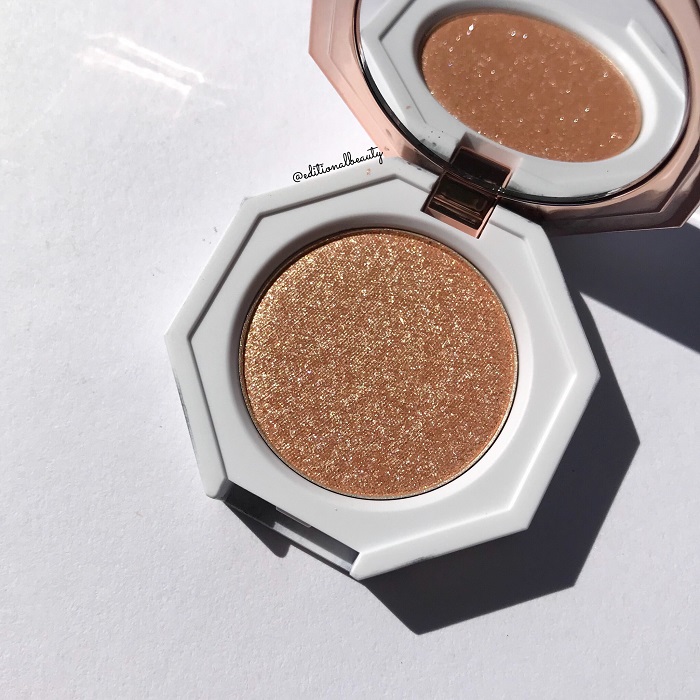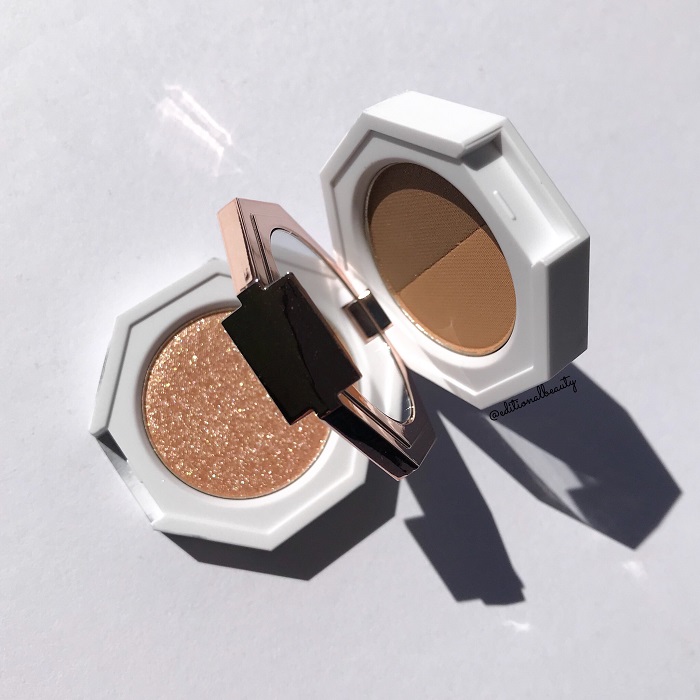 The colors are quite wearable. They have a satin caramel, a satin latte brown and a glittery rose gold. You can play it down for a day time look, or pack on the glitter for a fun, evening look.
The texture is fine to work with, but applies soother if you use an eyeshadow primer.
The 2 satin shades last the whole day with minimal fading. The glitter shade unfortunately experiences a little of fading and fall out.
The Swatches:
Here are the swatches under direct sunlight: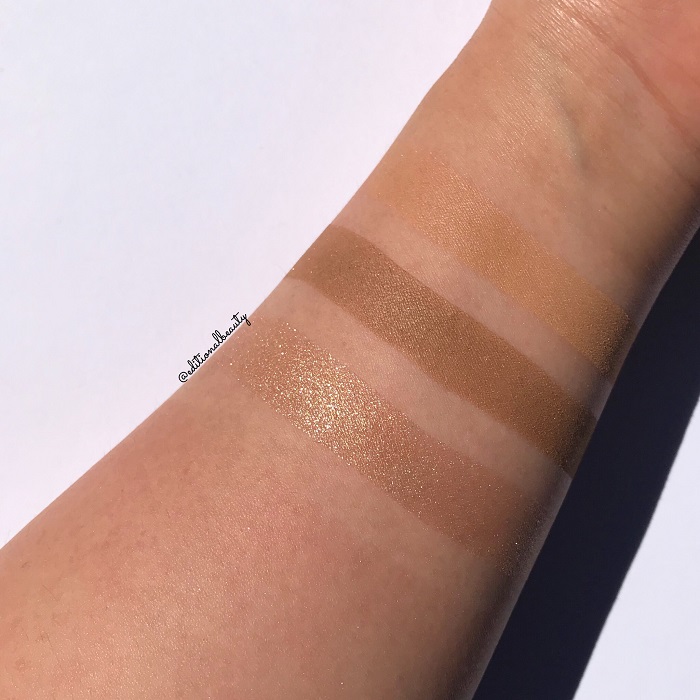 Here are the swatches under indoor light: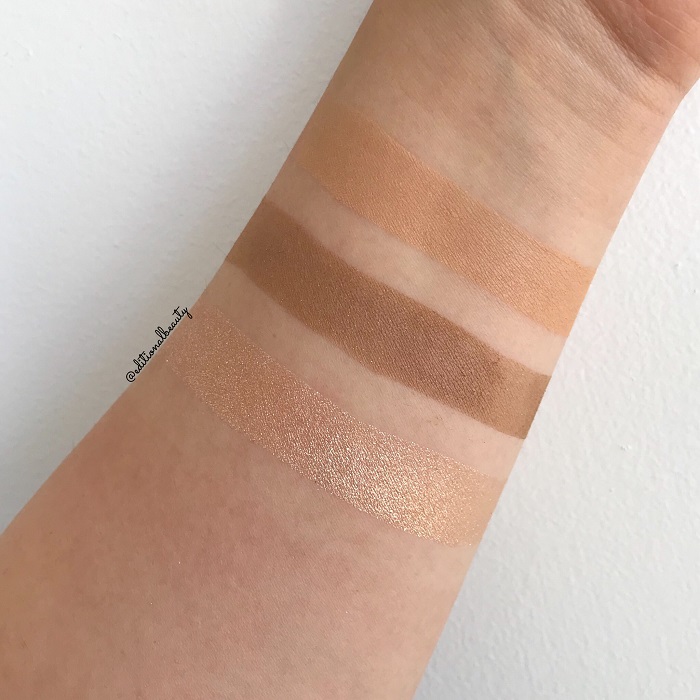 Shop The Post:
| Purchased |
Subscribe to the blog via email, unsubscribe anytime: