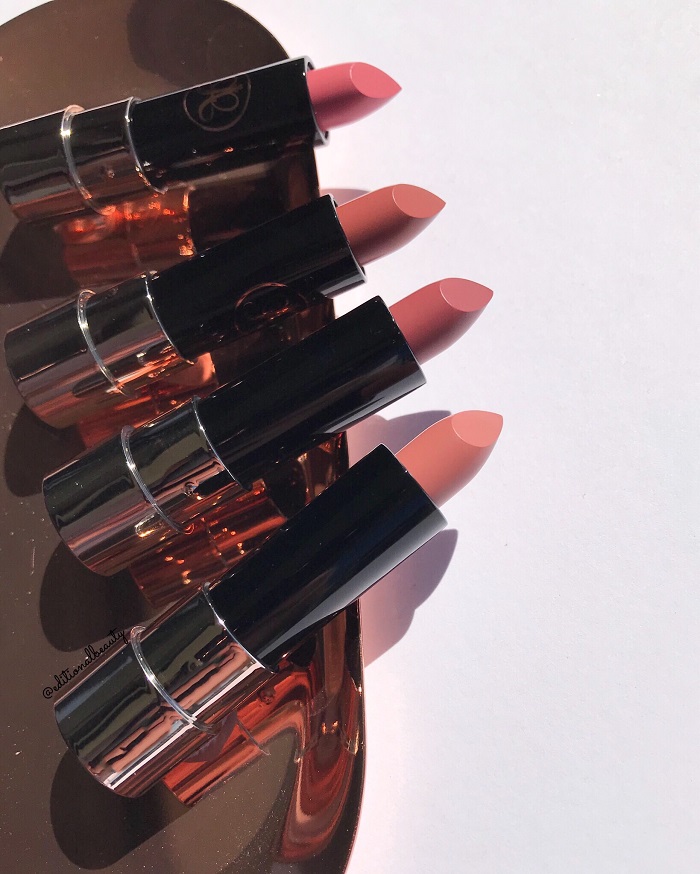 A flawless matte lipstick formula from Anastasia Beverly Hills.
The Review:
This is the classic matte lipstick formula – full coverage, great pigmentation and a perfectly matte finish.
What's special about the Anastasia Beverly Hills formula is the comfort level. Once applied, the lipstick feels very lightweight on the lips and is not drying.
The staying power is quite impressive. It definitely lasts through drinking and a meal (provided it's not too greasy).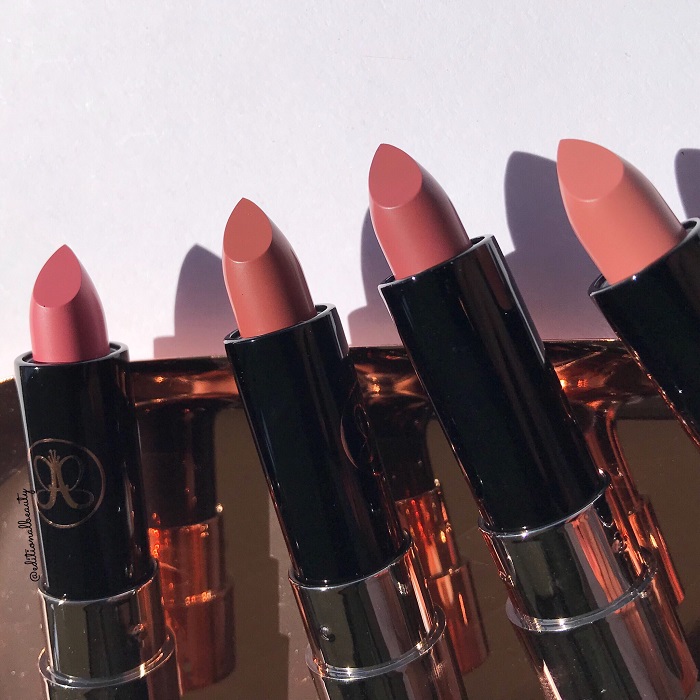 I find the shade range to run on the deeper end of the color spectrum, and a lot of shades have a brown undertone. Nonetheless, there are a lot of office friendly shades to choose from.
The Shades:
Kiss is a muted peach with brown undertones: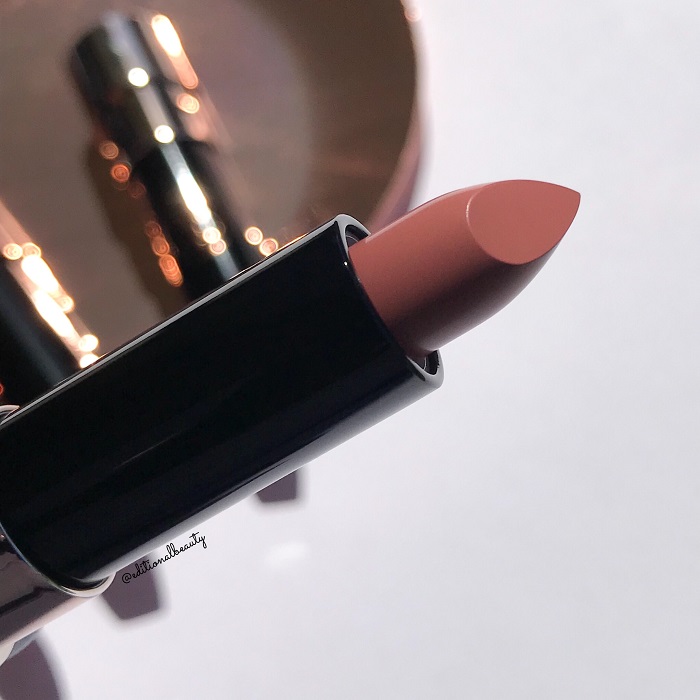 Dead Roses is a deep plum rose: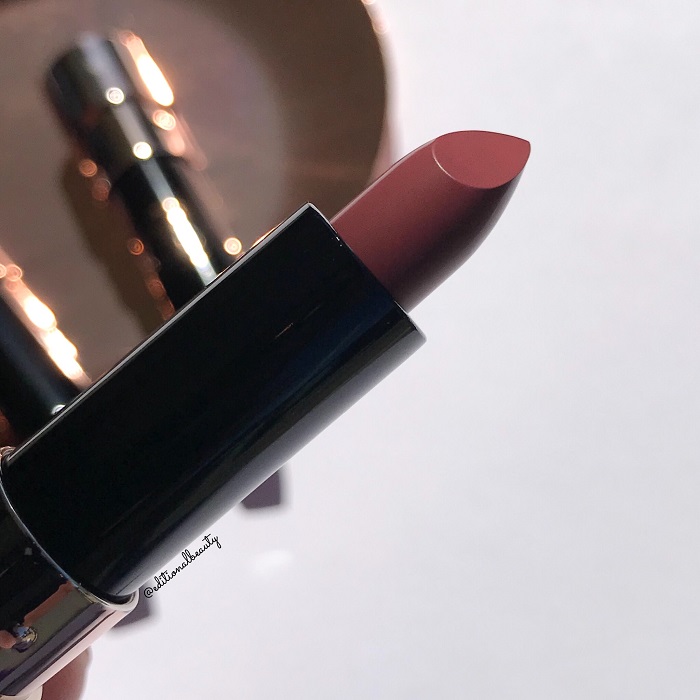 Spice is a warm terracotta red: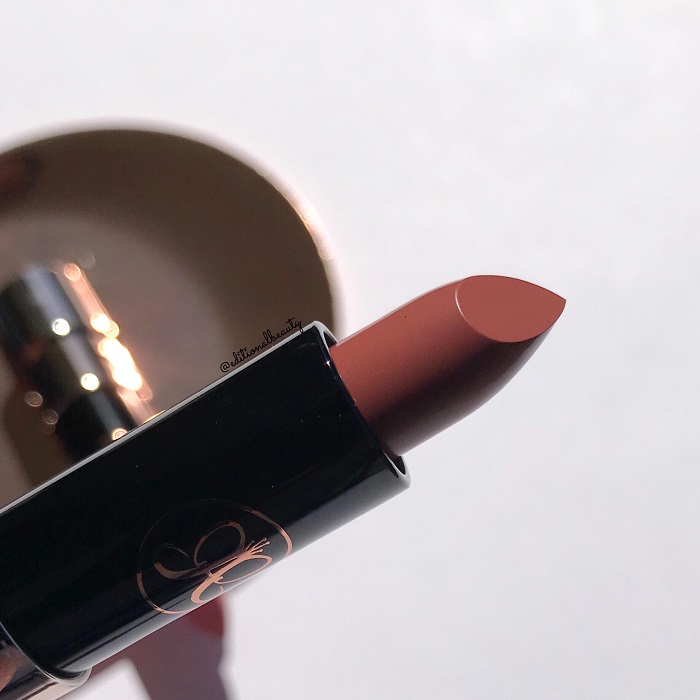 Soft Pink is a vibrant cool toned pink: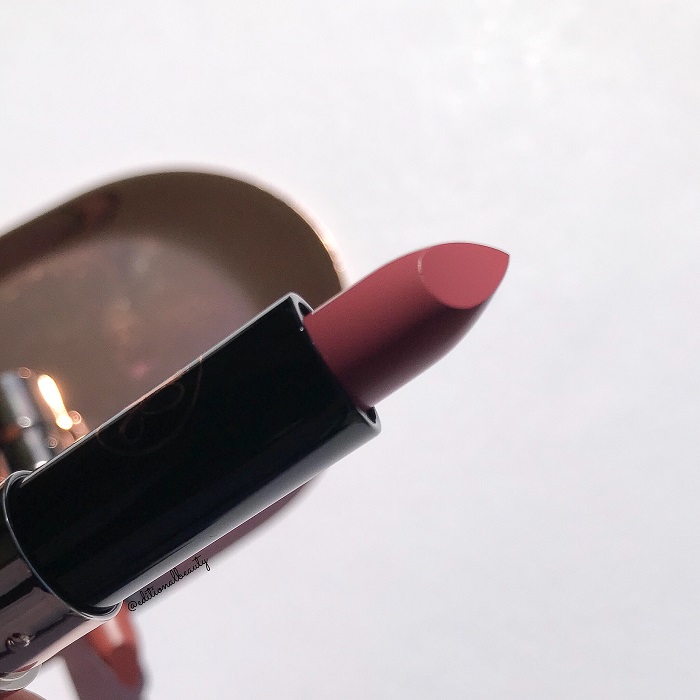 The Swatches:
Here are the swatches under direct sunlight:
Here are the swatches under indoor light: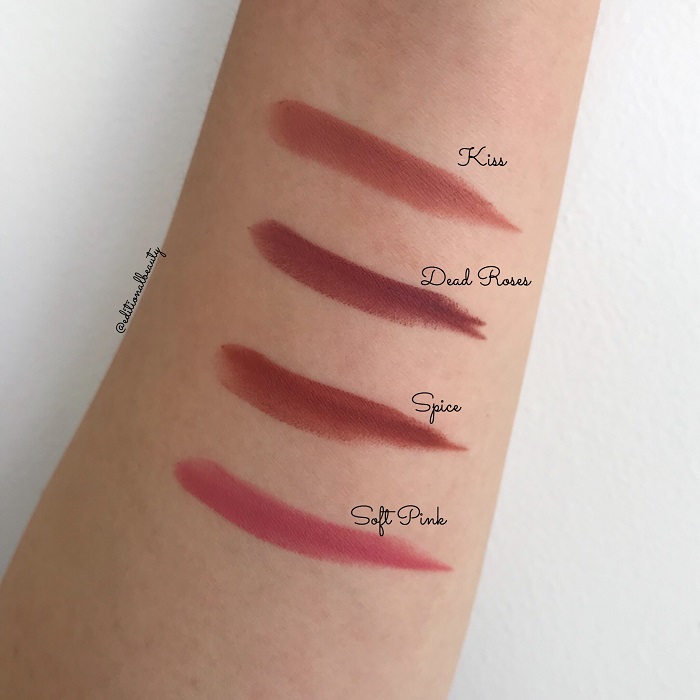 Shop The Post:
| Purchased |
Subscribe to the blog via email, unsubscribe anytime: