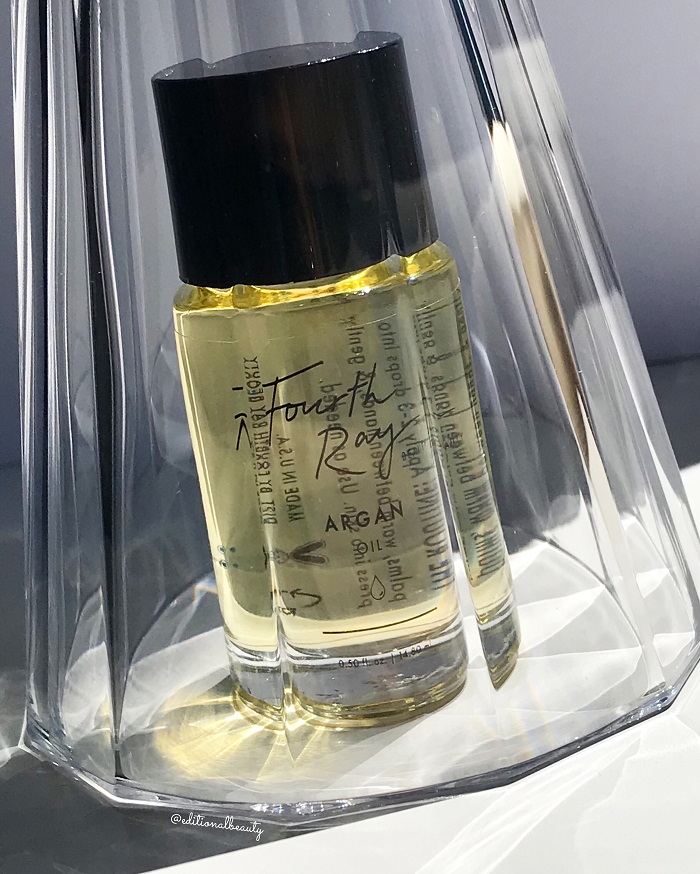 100% pure argan oil from Fourth Ray.
The Review:
Argan Oil is a carrier oil, extracted from the fruit of the Moroccan argan tree. It's rich in antioxidants, fatty acids and vitamin E. Basically it does wonders when it comes to repairing and nourishing the skin.
The Fourth Ray Beauty Argan Oil is 100% pure, and is not diluted with other ingredients. I normally use this in my evening skincare routine.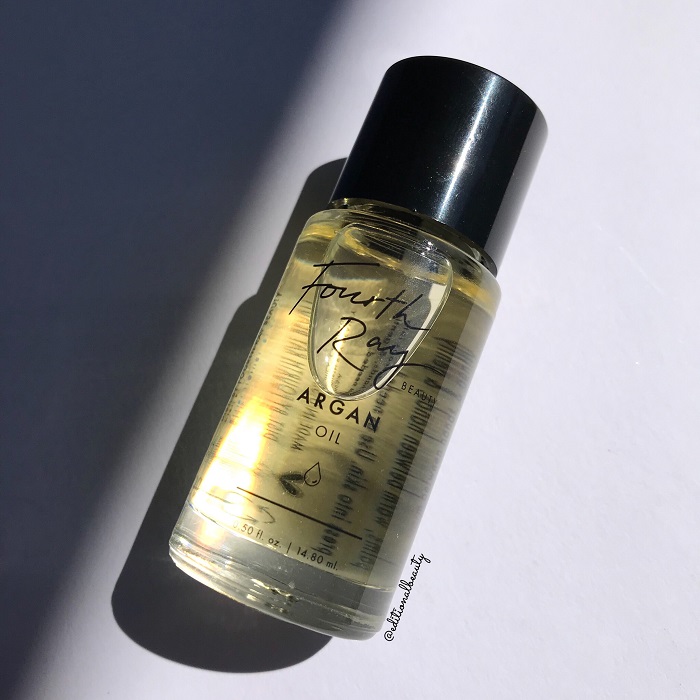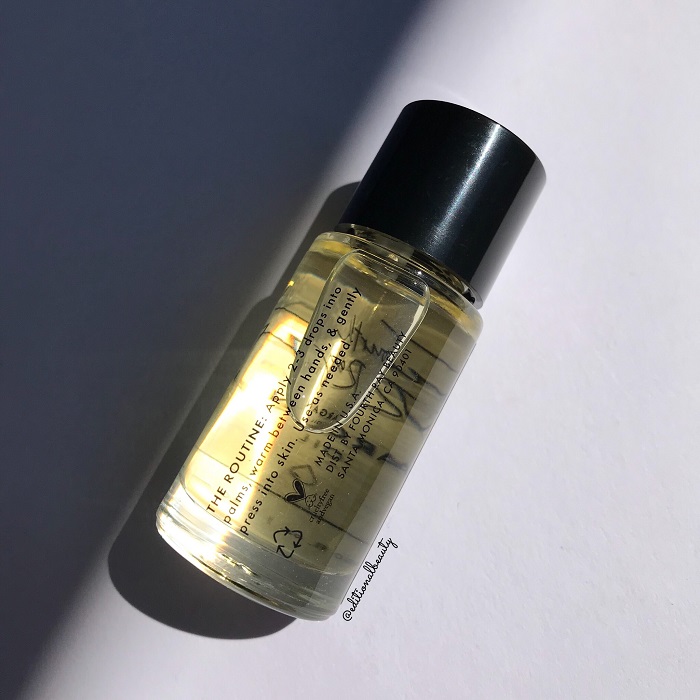 It's packaged with a dropper dispenser. To get the oil out of the bottle, simply remove the cap, turn the bottle upside down, after 2 seconds, the oil should come out of the bottle.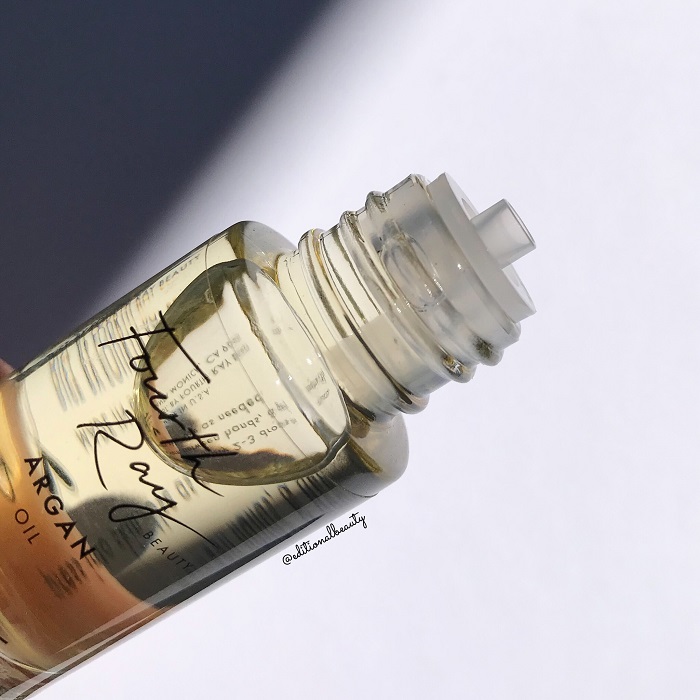 There are 2 ways to apply this – mix 2 drops into the moisturiser, or pat onto to the skin after moisturiser.
After applying this, skin feels supple and nourished. It also leaves a dewy glow finish.
Due to the fact it's a pure oil, it may not mix well with makeup (depending on the formula). If you plan to use the Argan Oil as part of your morning skincare routine, I would highly recommend a patch test first.
It's important to note that like many skincare ingredients, there are different types of argan oil available on the market. Ideally, if your budget allows, try to get cold-pressed and organic argan oil. I've used the Josie Maran version, and it is certainly more potent than the Fourth Ray one, but of course, it costs a lot more as well.
If you are wanting to incorporate argan oil into your skincare routine, and don't want to spend too much, the Fourth Ray Beauty Argan Oil is definitely worth considering. However, if your budget allows, try to get a cold-pressed and organic version.
Shop The Post:
This retails for $8USD from Fourth Ray, and is part of the permanent range.
| Purchased |
Subscribe to the blog via email, unsubscribe anytime: