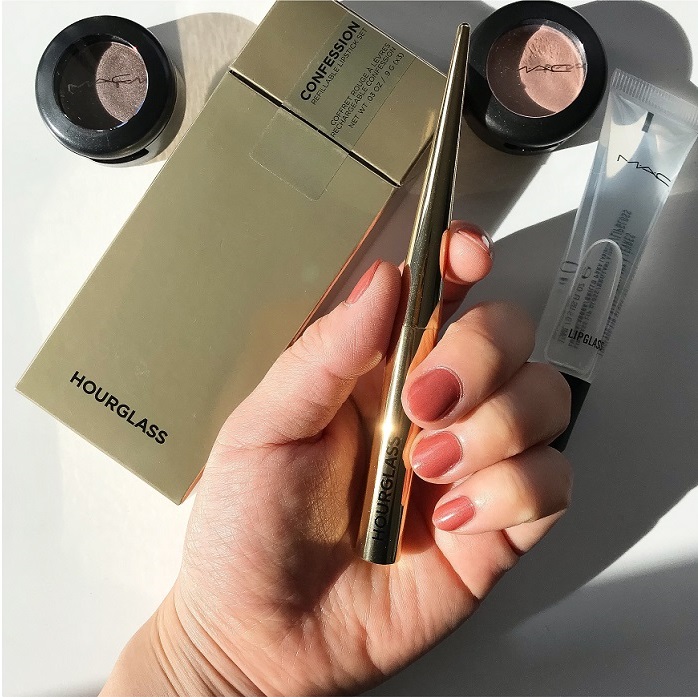 An ultra luxe lipstick from Hourglass Cosmetics.
The Review:
This is one of most unique lipstick packaging I've seen in a long time. The sleek gold exterior simply screams luxury and is quite a conversation starter.
Once you remove the gold cap, it reveals a slimline lipstick bullet. It's also handy to know that the shades are refillable.
The formula is intensely rich and saturated. With one swipe, you get an opaque coverage on the lips. The slimline bullet shape also allows a more precise application.
On the lips, it feels extremely comfortable and the color wears off evenly.
Hourglass has also launched 30 shades for this range, and giving people plenty of color choices.
If you are looking to acquire a luxury lipstick with a unique packaging, this Hourglass one definitely fits the bill.
The Shades:
My One Desire is a plum pink: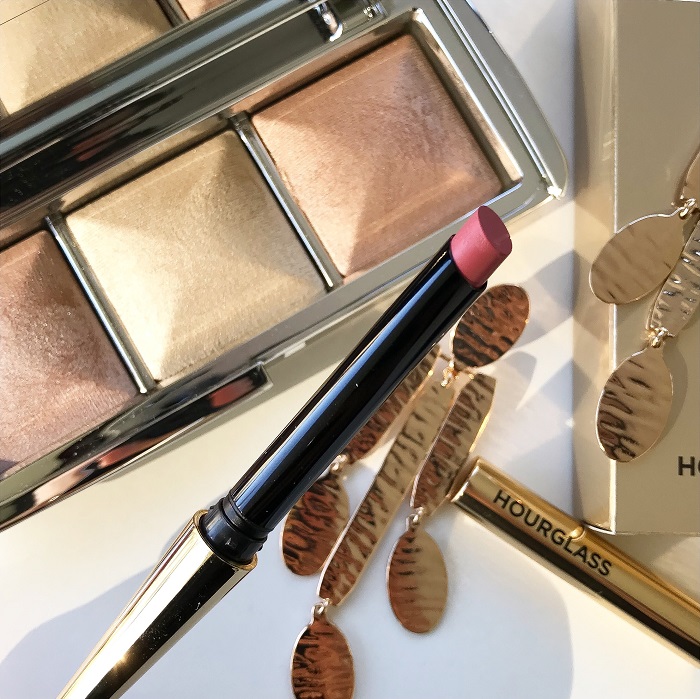 You Are My is a soft brick red: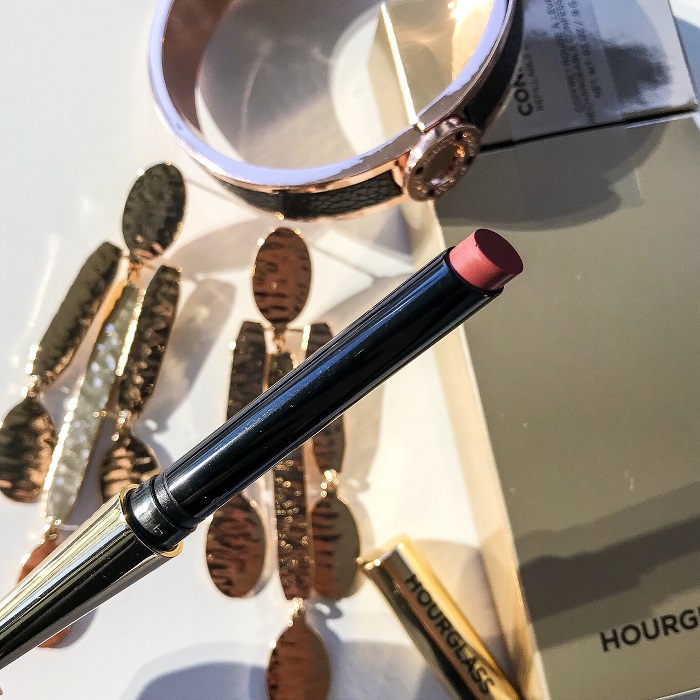 True Love Means is a pink with peach undertones: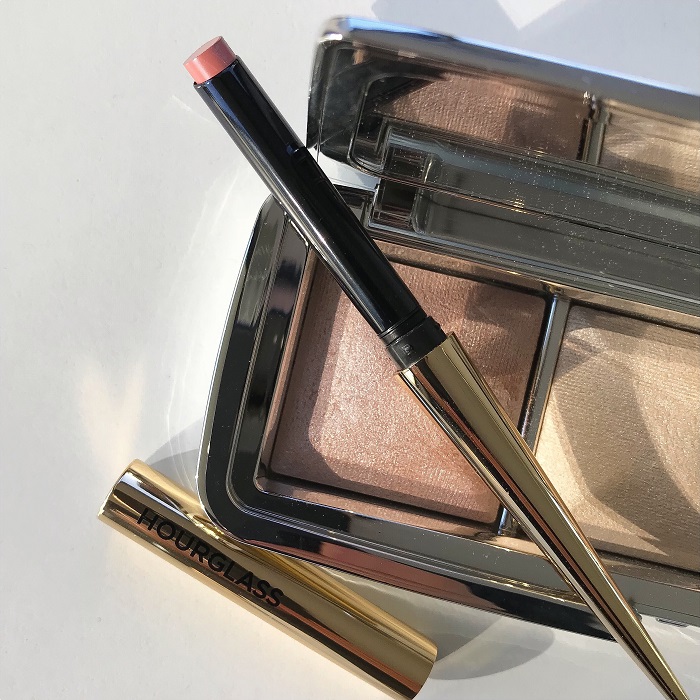 The Swatches:
Here are the swatches under direct sunlight: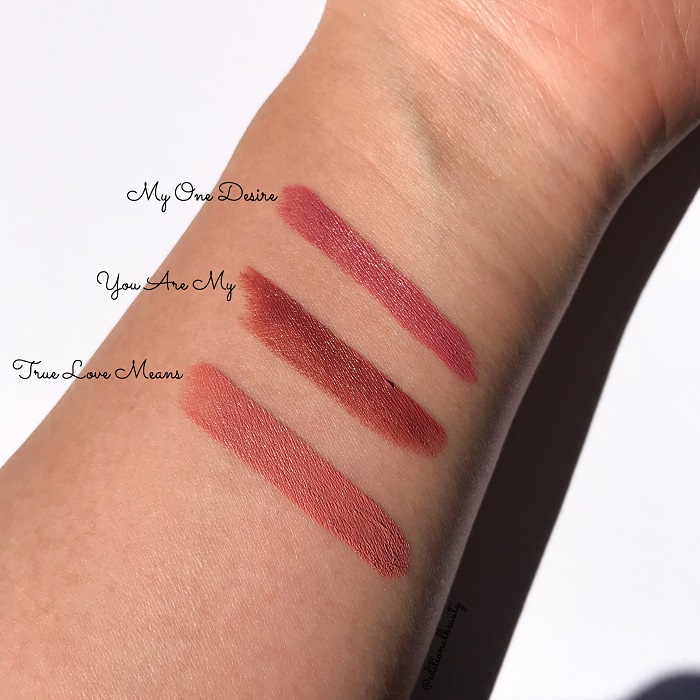 Here are the swatches under indoor light: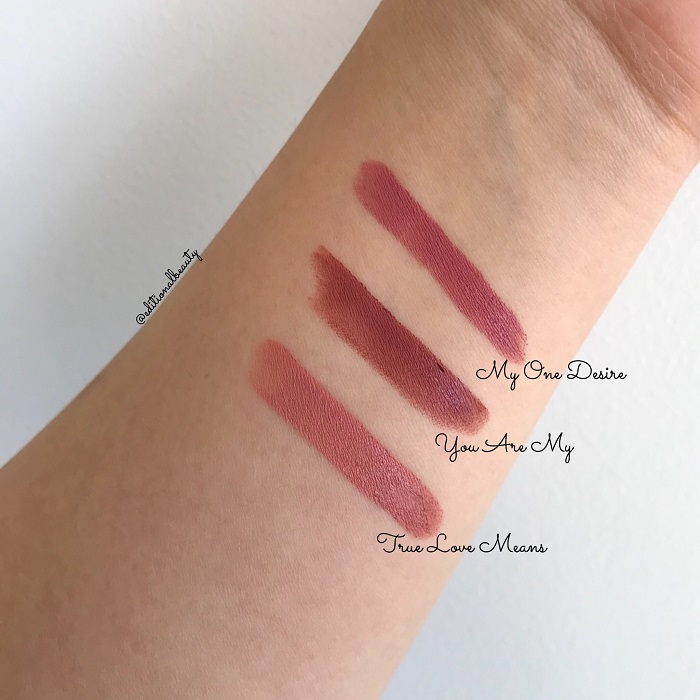 Shop The Post:
| Purchased |
Subscribe to the blog via email, unsubscribe anytime: