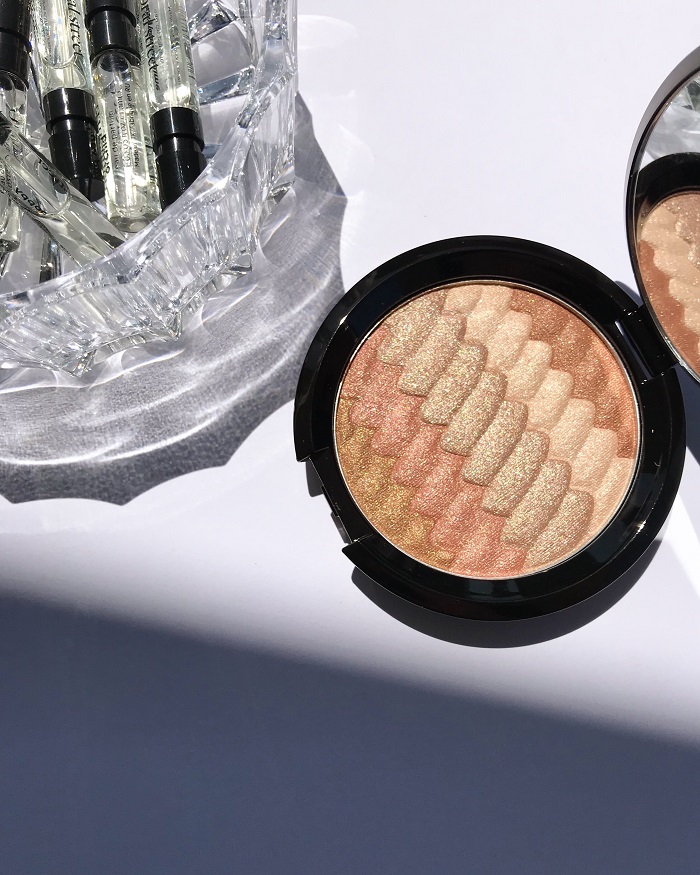 A unique 5-in-1 highlighter compact from Becca.
The Review:
The Becca Shimmering Skin Perfector Pressed Highlighter in Gradient Glow has 5 shades in one compact, made up of 5 of the brand's best-selling shimmering skin perfectors. It contains Bronzed Amber, Moonstone, Opal, Rose Gold and Topaz. All 5 shades are lined up in an embossed pattern.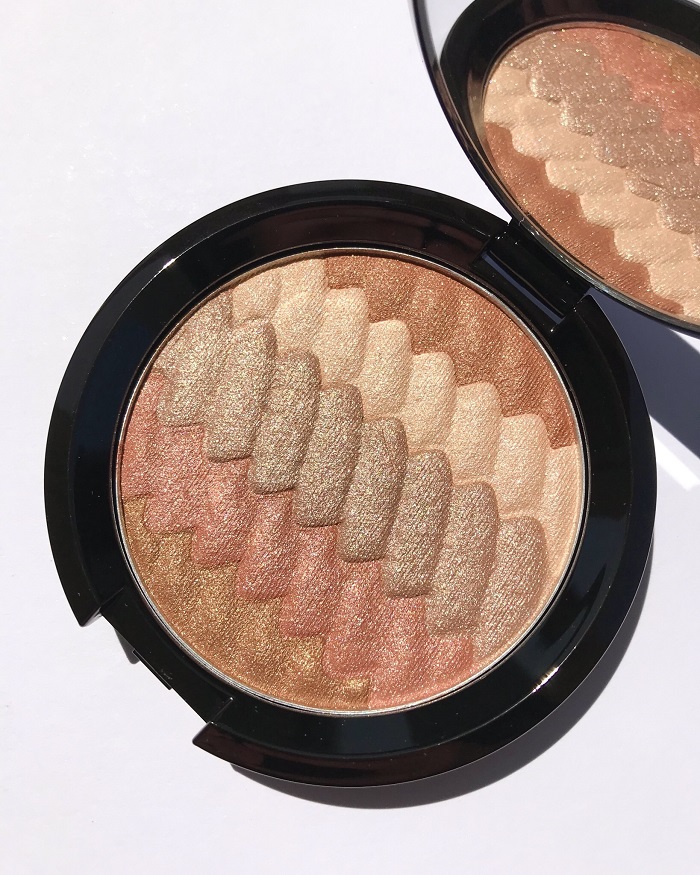 I already have 3 shades out of the 5 as individual products, but that unique combination really won me over.
The quality is what you always expect from Becca – soft texture, great color payoff and blends like a dream.
Using a small brush, you can pick out the individual shades and use them as eyeshadow. Alternatively, you can use a cheek blending brush and mix up all the shades, before applying to your cheeks. When blended, it's the most gorgeous soft bronze with a golden glow.
The Swatches:
Here are the individual swatches under direct sunlight:
Here is the blended swatch of all 5 shades under direct sunlight: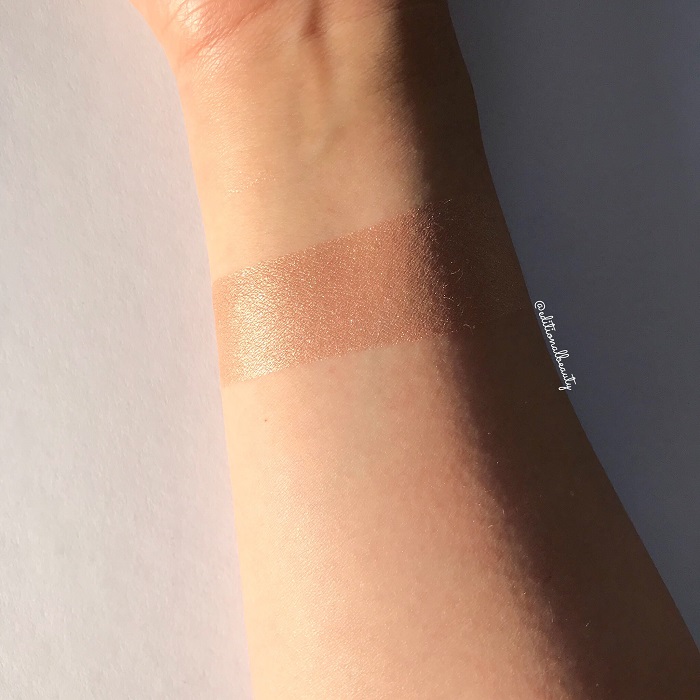 Here are the individual swatches under indoor light: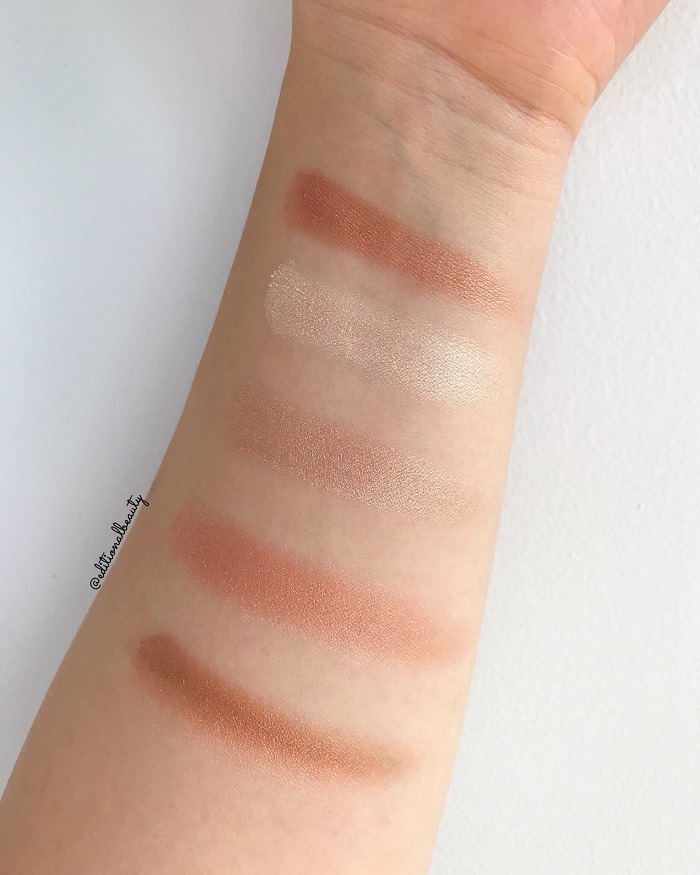 Here is the blended swatch of all 5 shades under indoor light: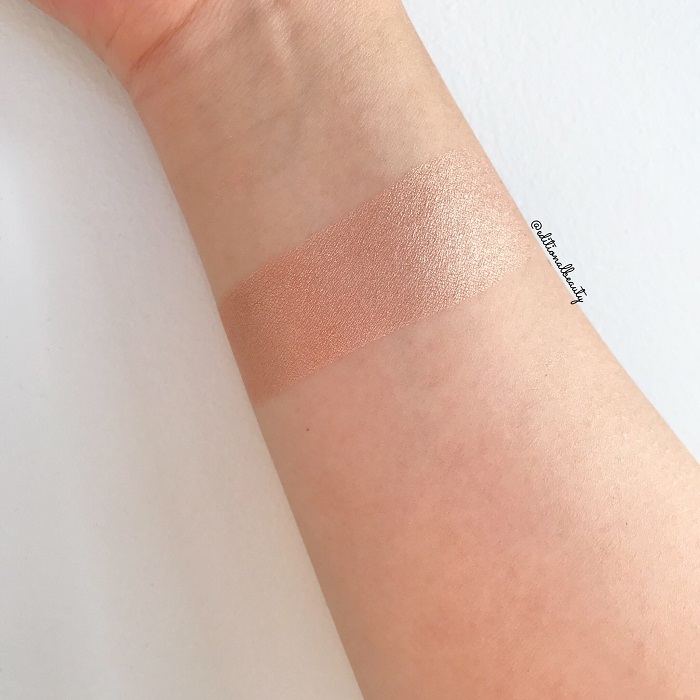 Shop The Post:
| Purchased |
Subscribe to the blog via email, unsubscribe anytime: