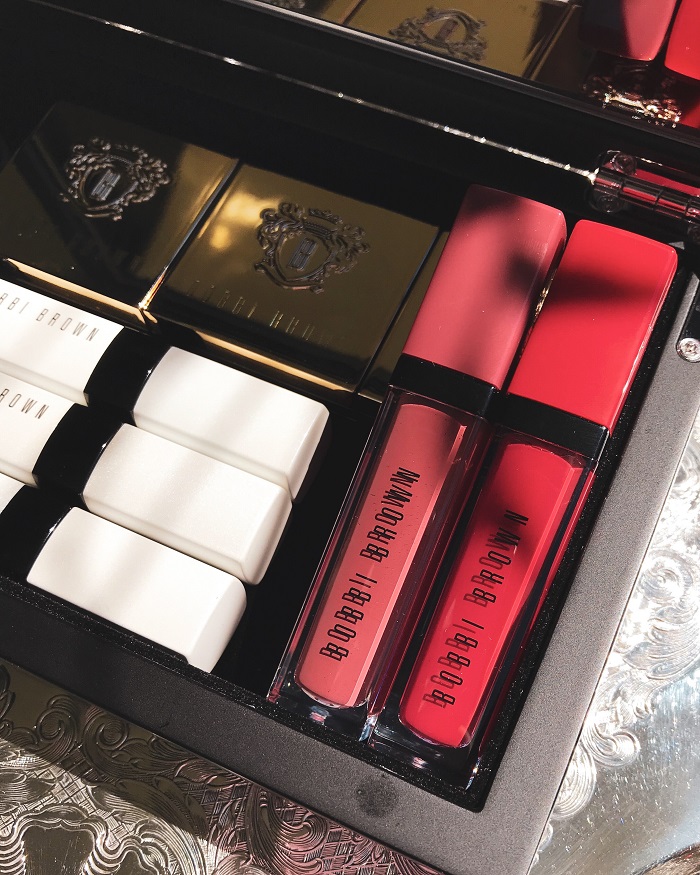 A moisturising liquid lipstick formula from Bobbi Brown.
The Review:
I have to say the Bobbi Brown Crushed Liquid Lip formula really exceeded my expectations. When I first saw the media release for this, my reaction was "oh not sure if we need another liquid lipstick launch, there are just so many already!"
Once I started playing with the shades, I knew this formula was different to others. It has the vibrant color payoff of a liquid lipstick – so with one swipe, you can get pretty opaque coverage. Yet somehow it feels like I'm wearing a lip balm. The formula is seriously moisturizing!
It has a slightly glossy finish, and I only need to touch up after eating.
The Crushed Liquid Lip comes with a doe foot applicator. As you can see from the closeup pictures, it has a rather unusual shape. But when using the applicator, it feels very much like a regular doe-foot wand.
The range has 14 shades. I find most of them to be quite wearable and office friendly.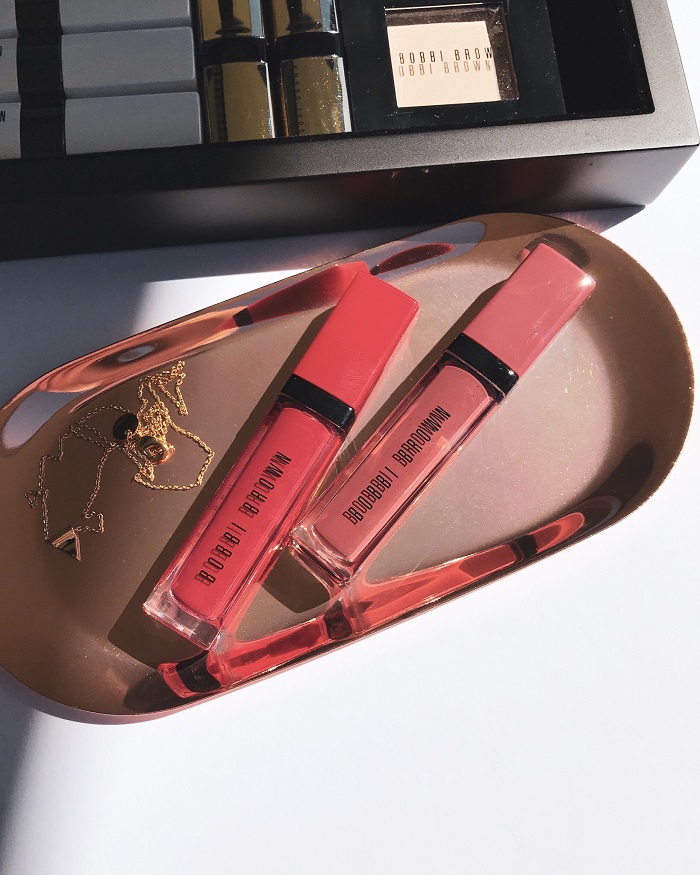 The Shades:
Smoothie Move is a plum rose: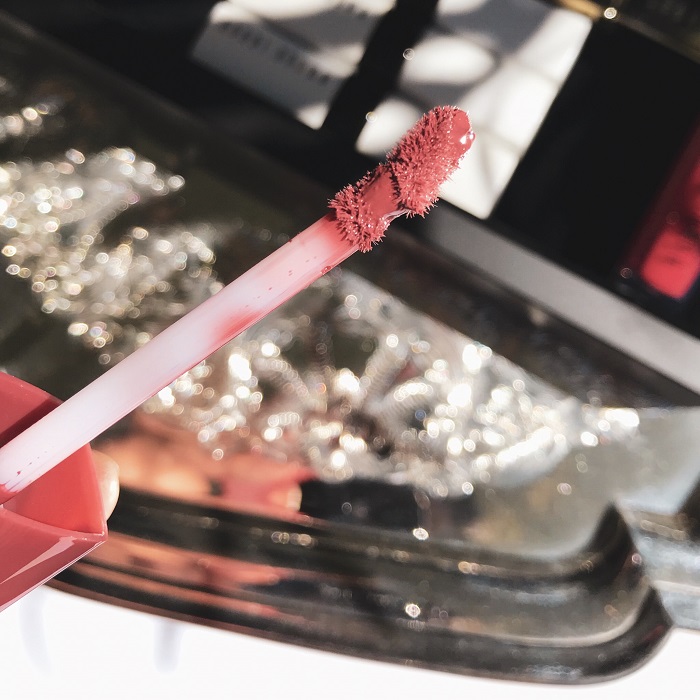 Cherry Crush is a vibrant red: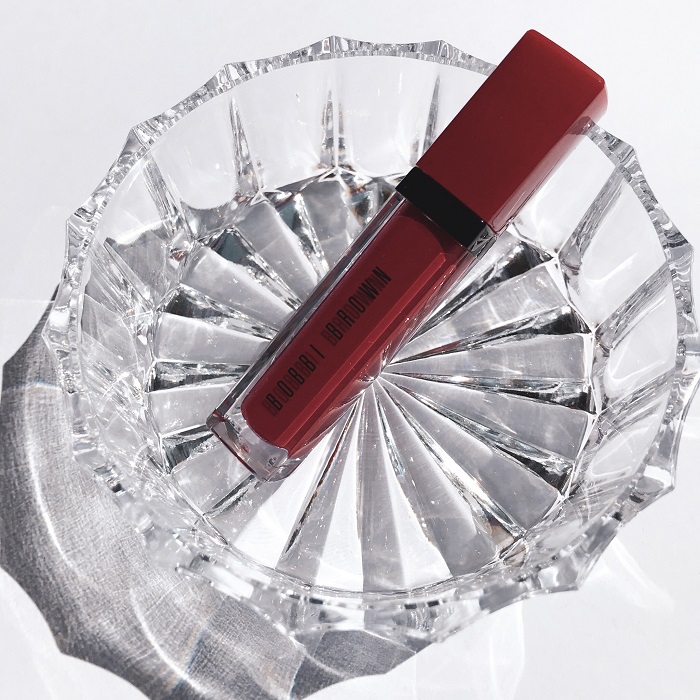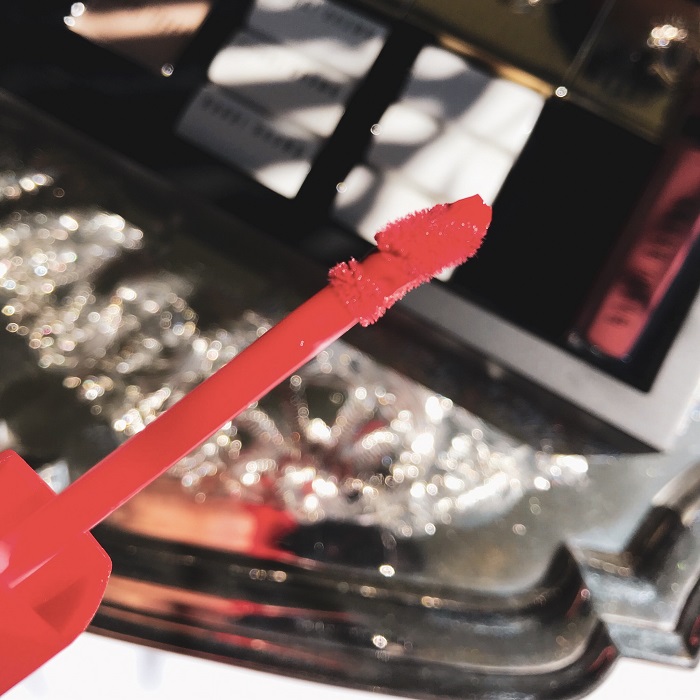 The Swatches:
Here are the swatches under direct sunlight: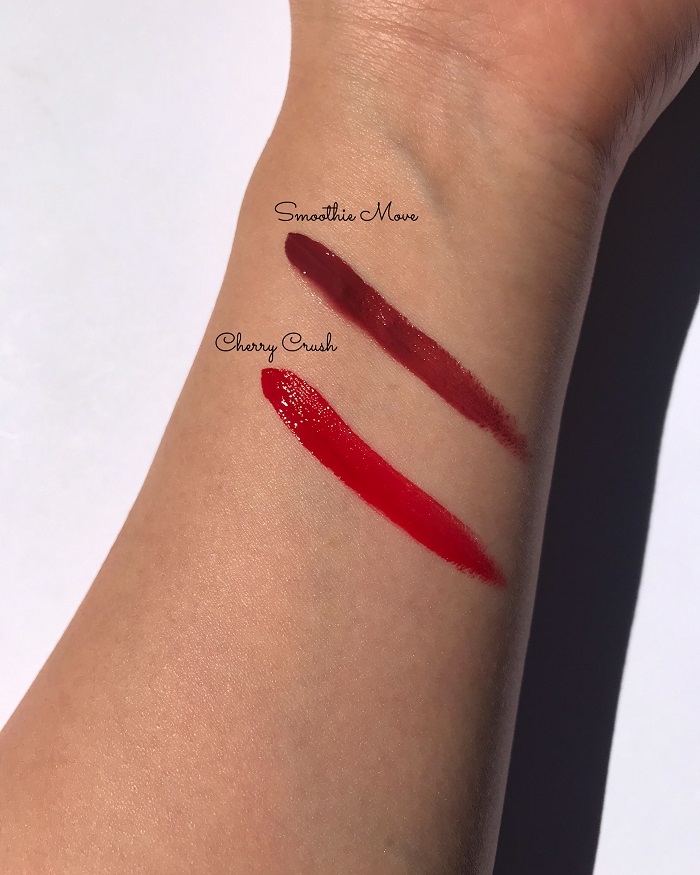 Here are the swatches under indoor light: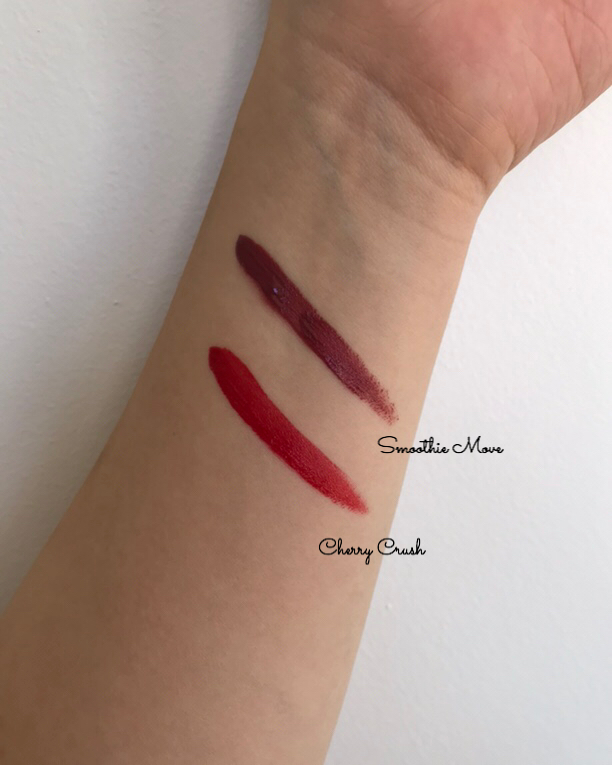 Shop The Post:
| Sample |
Subscribe to the blog via email, unsubscribe anytime: