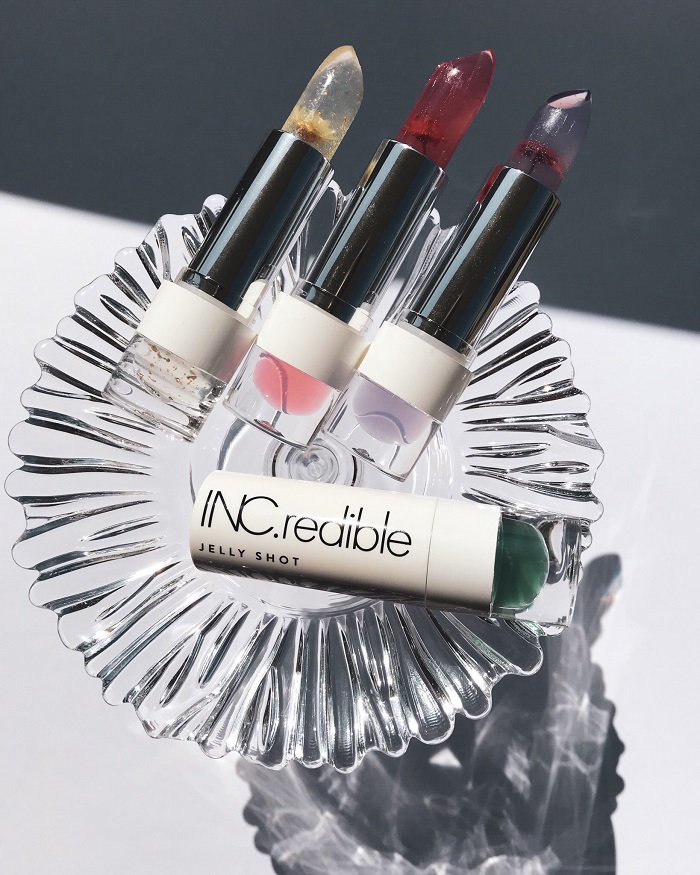 A hydrating lipbalm from INC.redible Cosmetics, with fun floral details.
The Review:
INC.redible Cosmetics has been on my radar for some time, but they are not easily available in Australia. Thankfully I found out that Lookfantastic Australia stocks this brand.
Also I have to admit – I'm swoon by the packaging of these Jelly Shot Lipsticks. They have a jelly texture, and a semi-transparent appearance. Every lipbalm is decorated with a tiny flower inside the tube. It's definitely a fun conversation starter.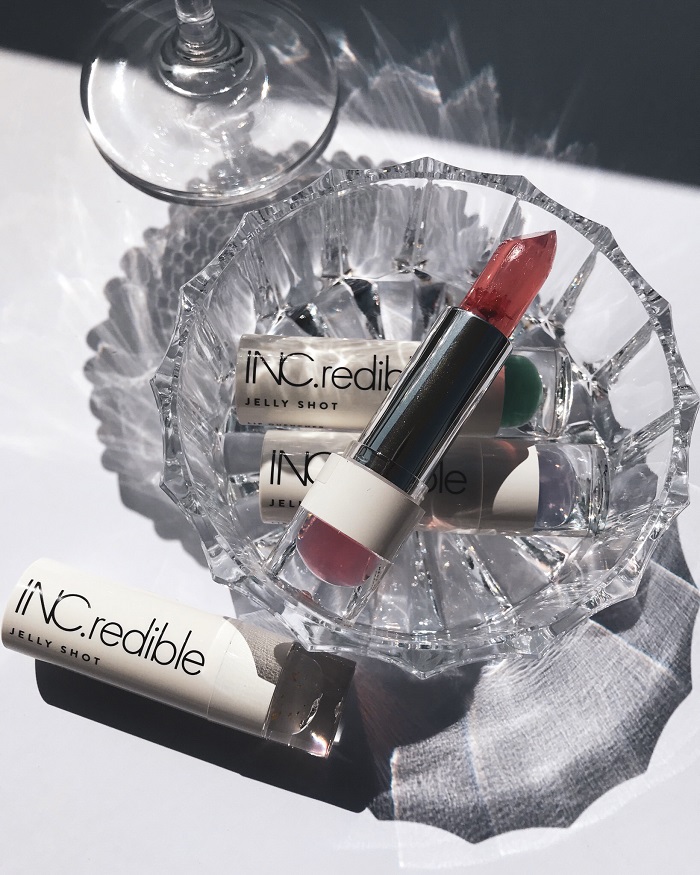 Although the official product name refers to these as lipsticks, but they apply like a lip balm.
The exterior of the lip balm is quite minimalist, with the brand's name printed at the front.
The formula is very smooth and hydrating. They are enriched with avocado oil, vitamin E and rice bran oil. After applying these, my lips feel soft and nourished.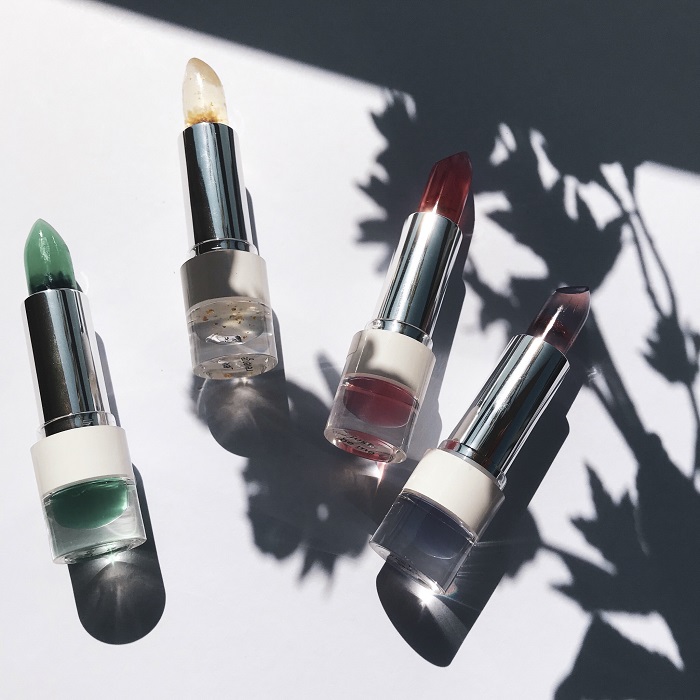 There is no scent that I can detect from these.
I've swatched all four shades at the end of this blog post. The finishes are quite sheer. Watch Me Go has a subtle pink color once applied. The other 3 colors are transparent.
The Shades:
Watch Me Go is a ph-reactive green that transforms to a subtle pink, and it has a blue flower inside the tube: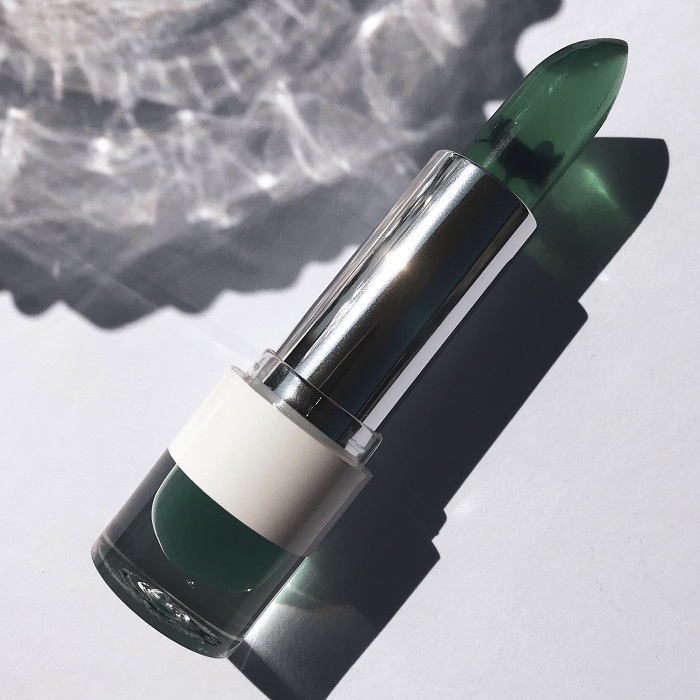 It Was Only A Kiss is a sheer lilac, with a pink flower inside the tube: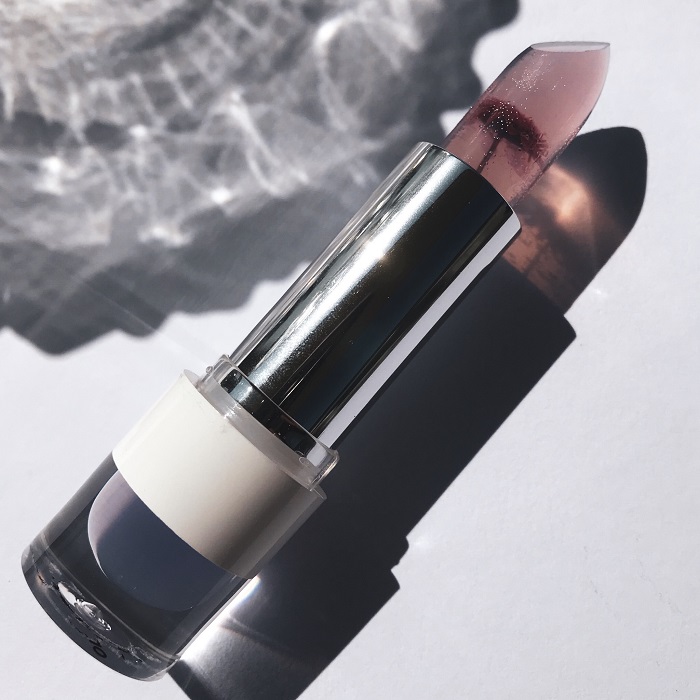 Ex Revenge is a clear lip balm with flecks of gold, and a white flower inside the tube: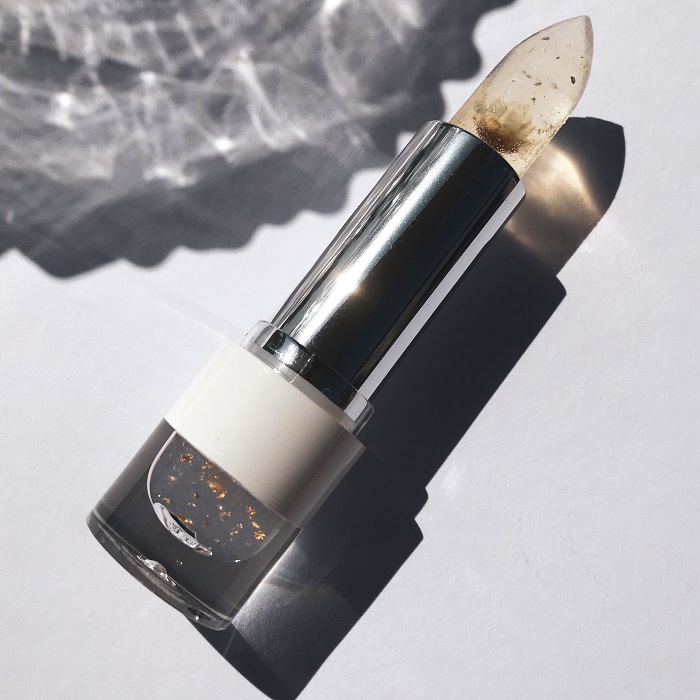 Just Be Me is a sheer pink, with a red flower inside the tube:
The Swatches:
Here are the swatches under direct sunlight: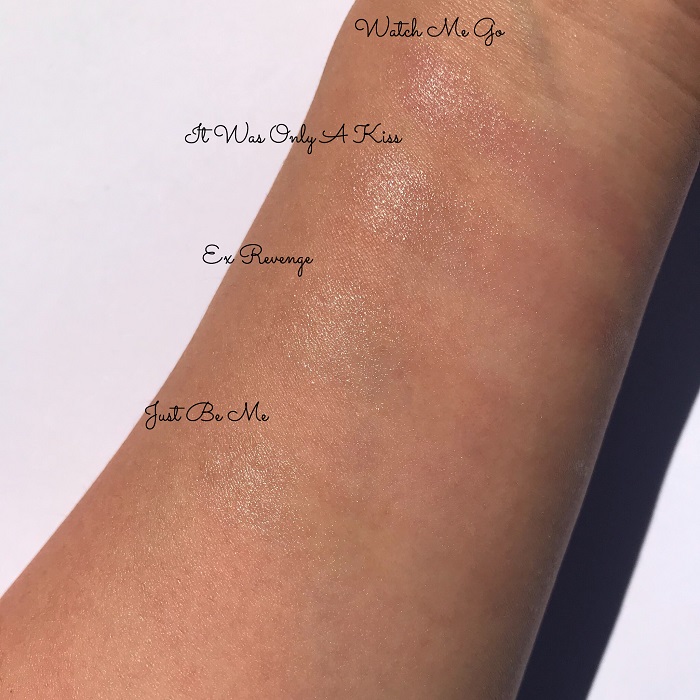 Shop The Post:
All shades mentioned in this post are part of the brand's permanent collection, and are available from Lookfantastic Australia:

| Sample |
Subscribe to the blog via email, unsubscribe anytime: