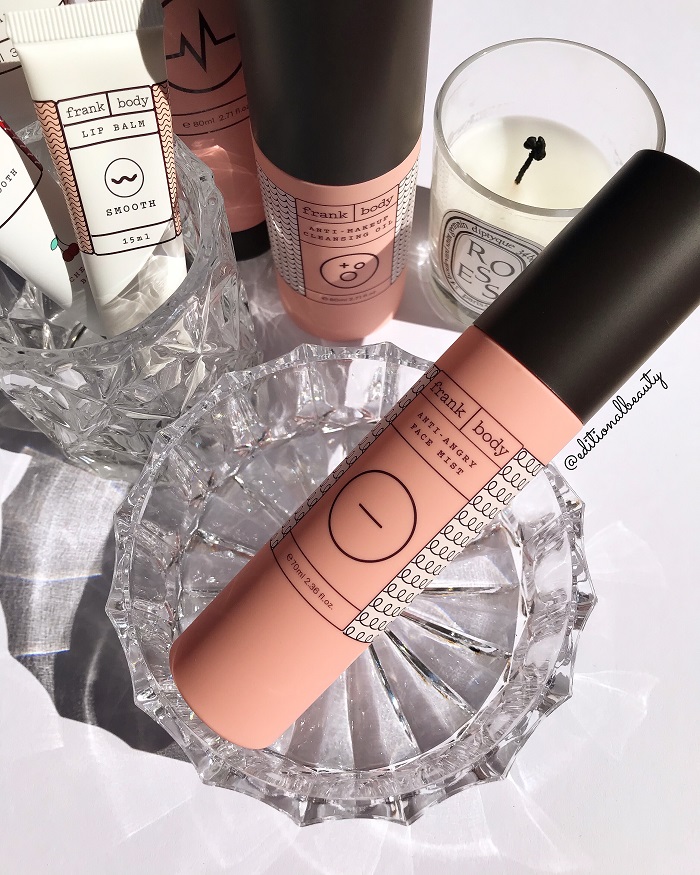 A calming and soothing face mist from Frank Body.
The Review:
Face mists are a must have during my summer routine. When the temperature rises, my skin can get a little irritable and red, especially around the nose area. In which case, a sheet mask always helps, but I don't always have the time to do one. Over time, I've found face mists to be very helpful in calming down my skin, and all I need is a quick spritz.
The Frank Body Anti-Angry Face Mist contains rosewater to sooth and calm, and this is the main ingredient to combat redness. It also has coffee bean extra to soften the skin.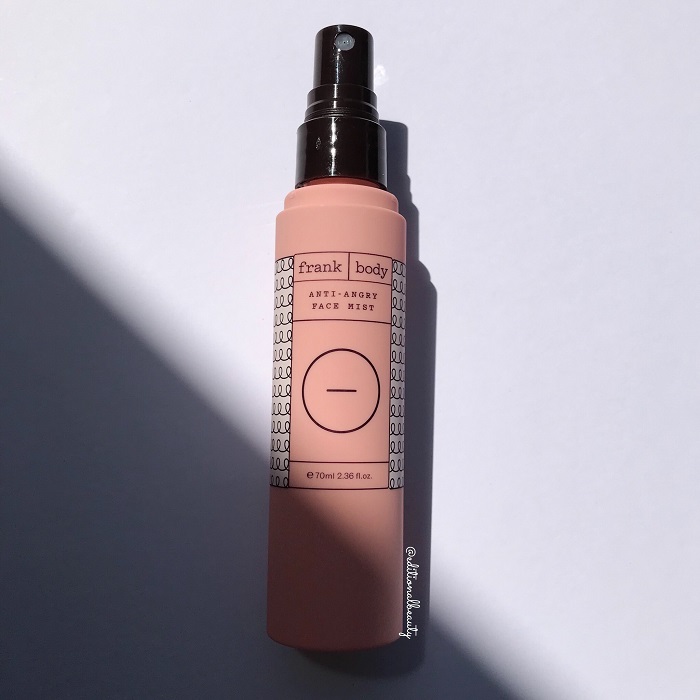 This mist works great on top of makeup as well. My face looks more refreshed and awake after use. So even if you don't suffer from redness or irritation, rather you just want a makeup refresher, this mist works great for that purpose as well.
Somehow I was expecting it to smell like coffee (commonly used by Frank Body), but it actually smells like red roses.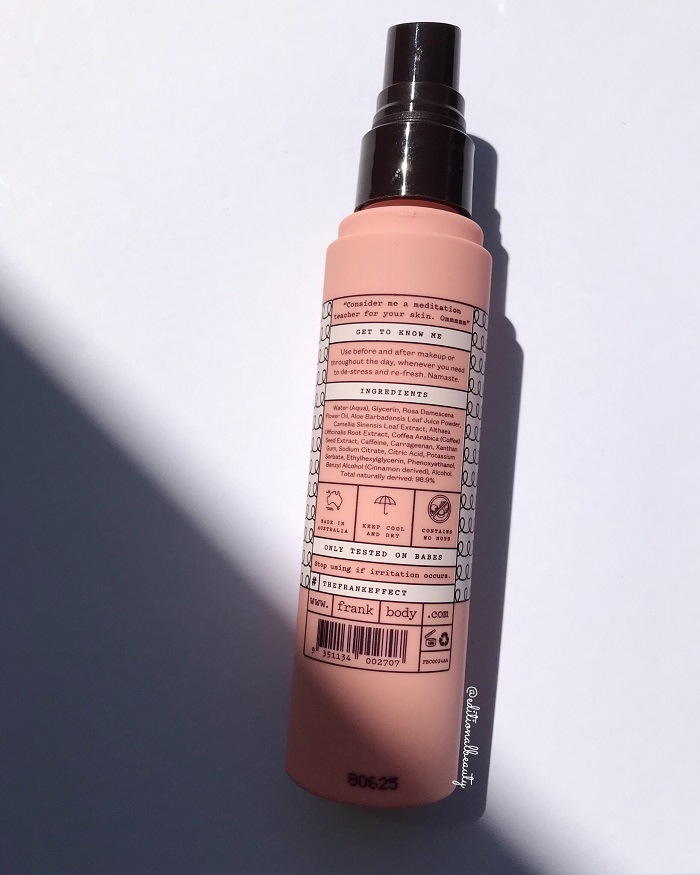 Tip: For an extra cooling effect, pop the mist in the fridge for a few hours prior to use.
Shop The Post:
| Sample |
Subscribe to the blog via email, unsubscribe anytime: