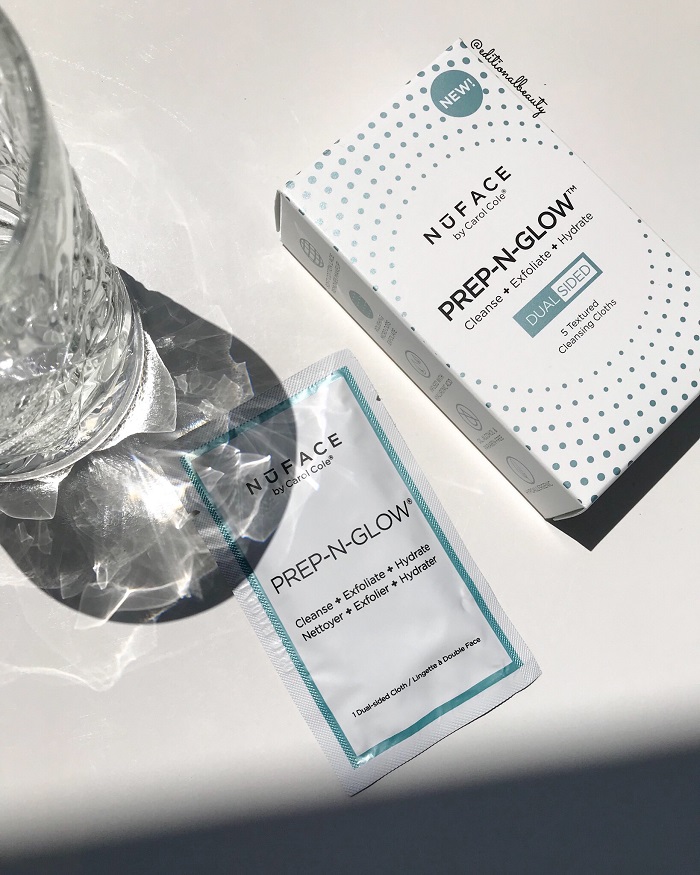 A dual sided wipe from nuFace to cleanse, exfoliate and hydrate on the go.
The Review:
From the first impression, it's very easy to mistake the nuFace Prep-N-Glow Cleansing Cloths for a regular face wipe. But it does so much more.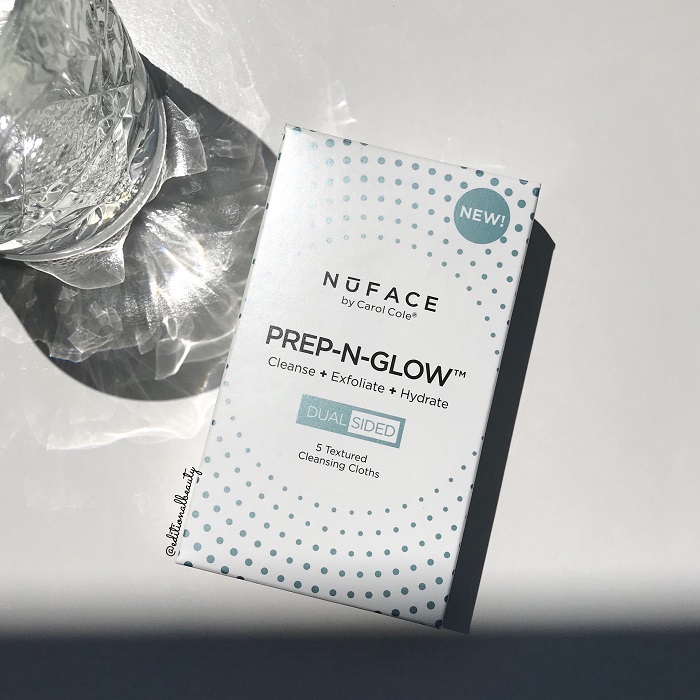 The cloth is pre-soaked in a cleansing and hydrating solution, and individually packed in sachets, so it's super convenient for travel. Also if you just want to use this product once in a while, you don't need to worry about opening the packaging, and have the unused cloth risk drying out.
There are 2 sides to the cloth – one side is smooth, another side is lined with micro dots.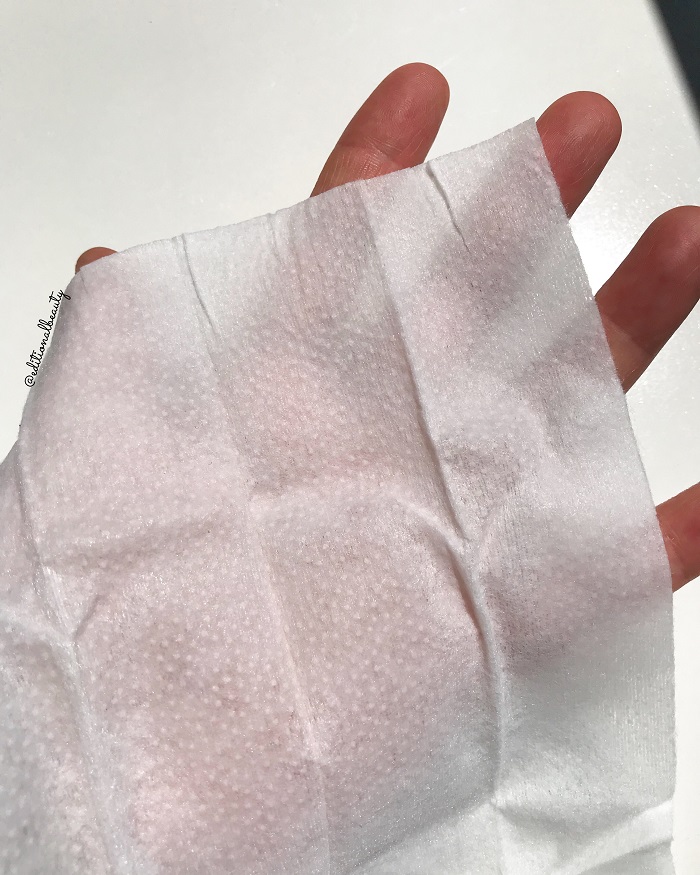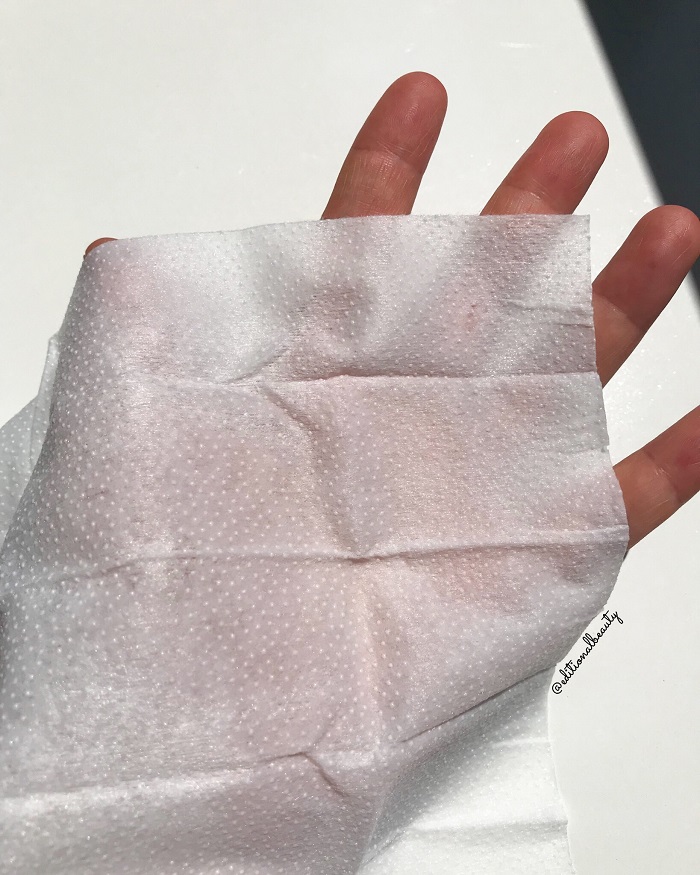 During my evening skincare routine, I would first take off my makeup with micellar water, then I would use the smooth side of this cloth all over my face. But be careful not to touch the eye area. After doing this, skin feels cleansed, but so far it feels similar to a lot of other cleansing wipes on the market.
Next I would use the dotted side of this cloth all over my face. This is where I can feel and see the results. First, I can feel the dots gently massaging and exfoliating my face. It's a very satisfying and relaxing experience. I rub a little harder around any congested areas, such as nose and chin.
Afterwards, my skin literally feels baby soft. I can see all the grime and dirt lifted from my face, and there is definitely a noticeable glow.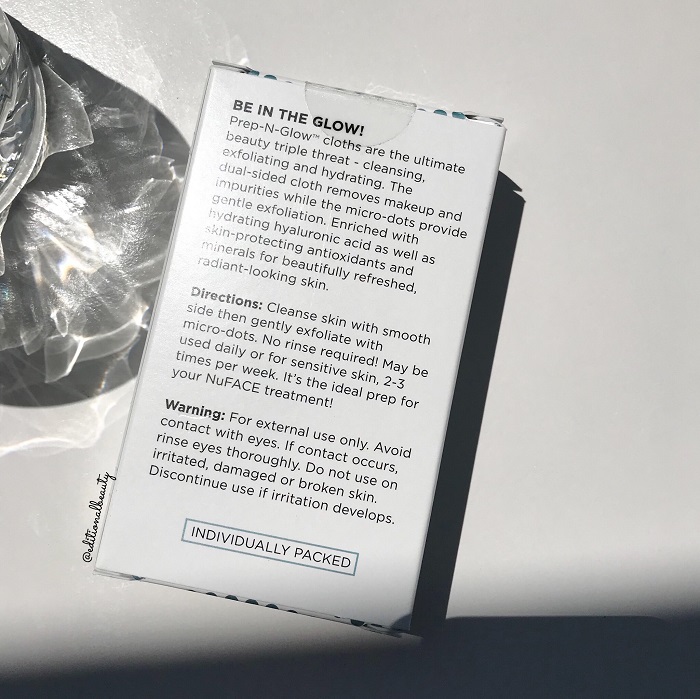 There is no rinsing required for the Prep-N-Glow Cleansing Cloths.
The cloth has hydrating properties too, but out of habit, I still followup with my usual moisturiser.
I recognise the cloth is not the most economical skincare wipe on the market, but it's such a nice treat to use once a week. Or if you want to have a nice cleansing and exfoliating product that's extremely travel friendly, then I would recommend this as well.
Shop The Post:
| Purchased |
Subscribe to the blog via email, unsubscribe anytime: