Get a super intense glow from these NYX Cosmetics powder highlighters.
The Review:
These Born to Glow Highlighters are made of a powder formula and housed in a little rectangular packaging.
The packaging is quite basic and utilitarian, however the formula is an absolute dream to work with. After a quick swatch of this at the store, I knew I had to have them. I ended up purchasing Chosen One and Break The Rhythm.
These highlighters have a super soft texture and a ton of color payoff. For a sheer glow, I recommend using a duo fibre stippling brush, so you can apply a very thin layer. For an intense glow, use a denser buffing brush or blush brush.
Lasting power is quite good too. It lasts a good 6 hours on me, before starting to fade a little.
The Shades:
Chosen One is a shimmery gold:
Break The Rhythm is a shimmery rose: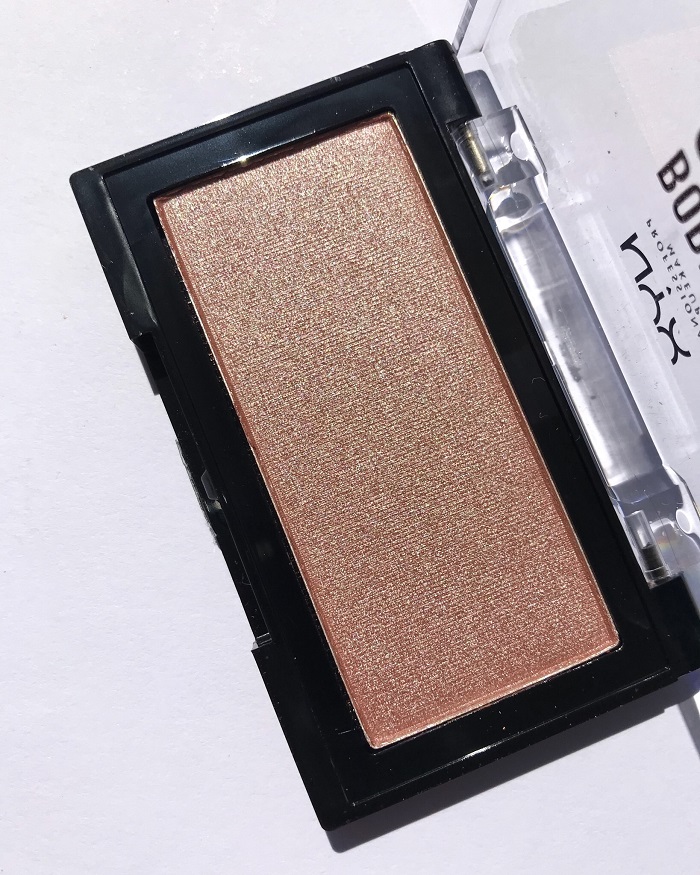 The Swatches:
Here are the swatches under direct sunlight: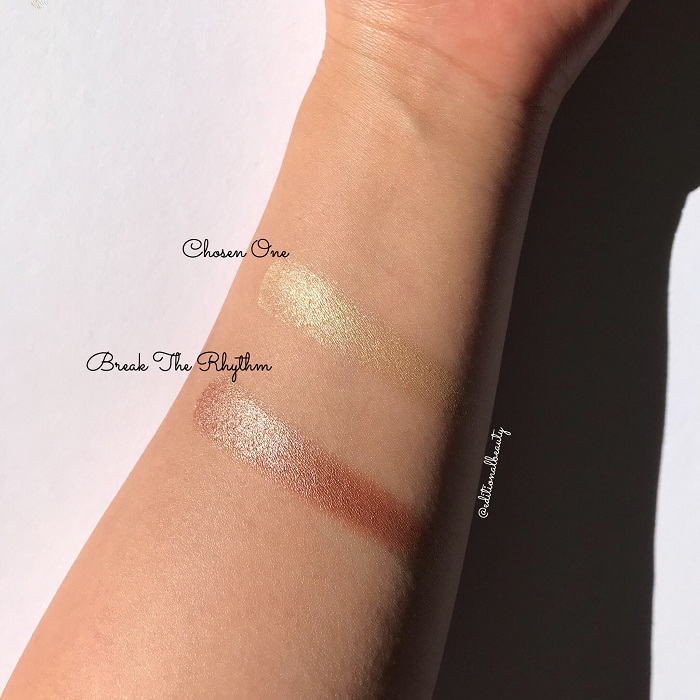 Here are the swatches under indoor light: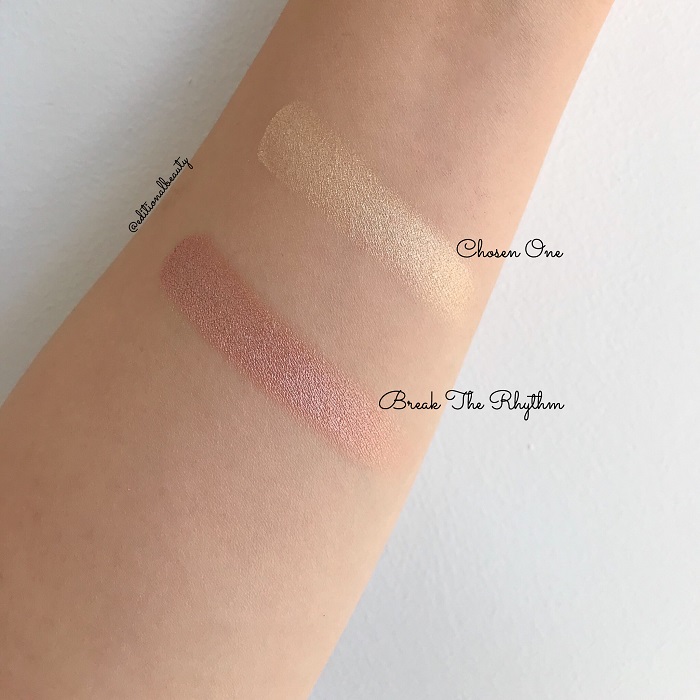 Shop The Post:
| Purchased |
Subscribe to the blog via email, unsubscribe anytime: