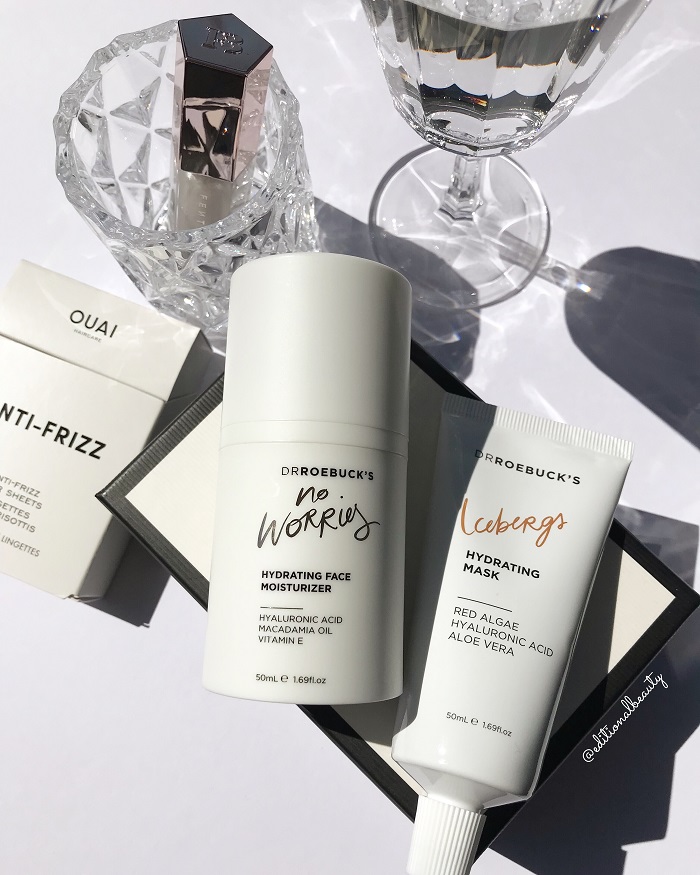 An anti-aging moisturizer from Australian clean beauty brand Dr Roebuck's.
The Review:
The No Worries Hydrating Face Moisturizer has been my go to moisturizer for the past few weeks, and I use it for both AM and PM skincare routine.
The texture is very lightweight, gentle and hydrating. There is a little slip to it, but not too much. After application, skin feels fresh and moist, but not overly glossy. It does everything you want a moisturizer to do, which is to nourish the skin and replenish the moisture levels.
It also has a faint lavender scent, which I find very relaxing.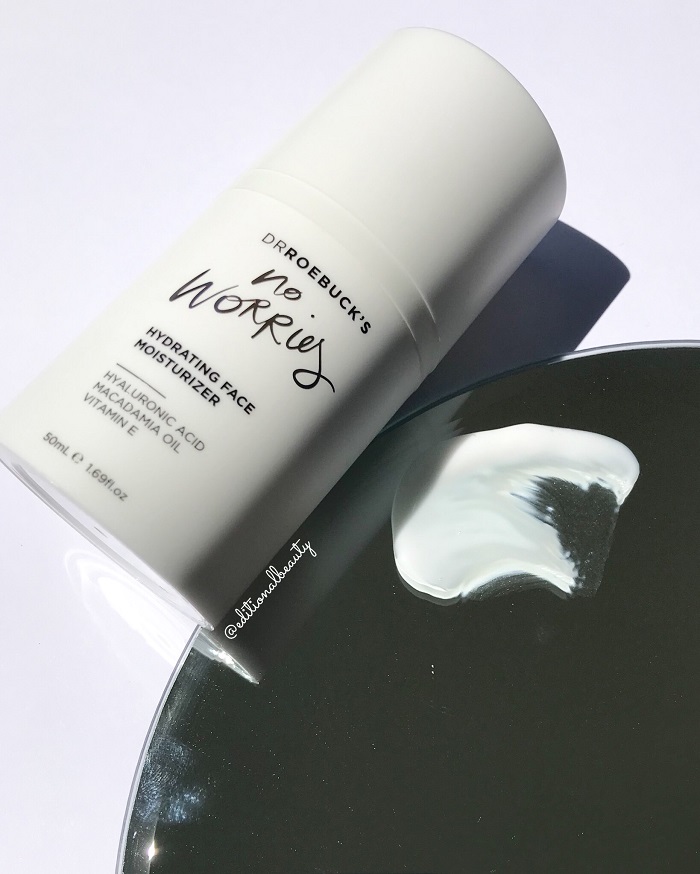 I like it that it comes with a pump applicator at the top, so the product packaged inside is not exposed to air or other contaminating factors.
To cover my whole face and neck areas, 2 pumps of this moisturizer is sufficient.
In the mornings, I've also used this moisturizer underneath my makeup, and there is no interference or reactions with the makeup products.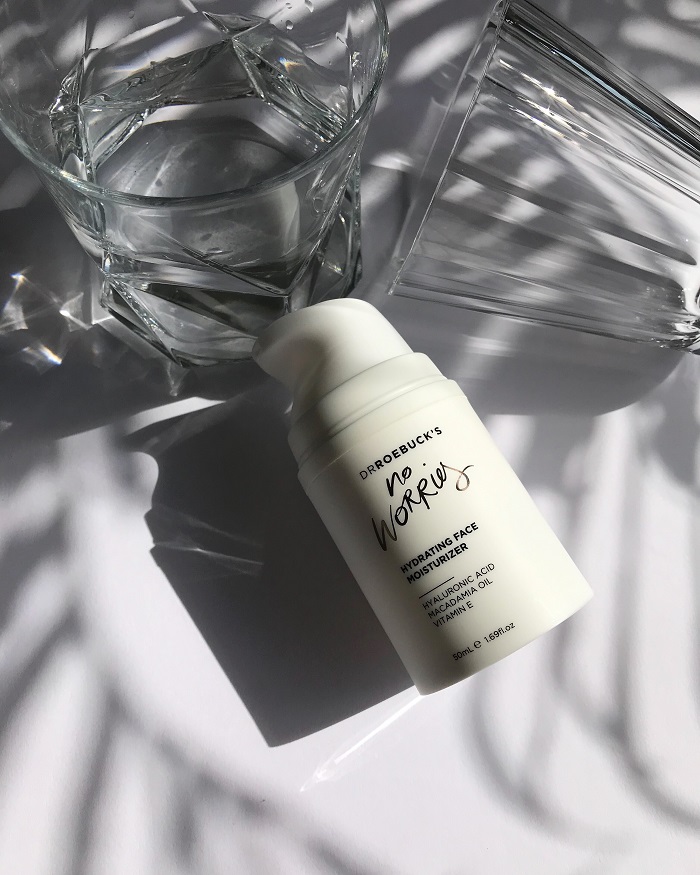 The Ingredients:
The Dr Roebuck's No Worries Moisturizer is formulated with numerous great ingredients:
Macadamia seed oil – assists the skin barrier to repair itself;
Rosehip oil – packed with anti-oxidants and helps the skin's repair process;
Vitamin E –a nourishing ingredient that helps to improve uneven skintone and also softens the skin texture;
Hyaluronic acid – this is the key to restore and retain skin moisture levels. Hyaluronic acid is a humectant that retains and holds water. Hence it gives the skin a plump and smooth appearance after extended use.
The Results:
The magic of this moisturizer really lies in its combination of nourishing oils and hyaluronic acid. They work together to repair the skin and restore skin moisture levels. After using this for a few weeks, there was noticeable improvement in my skin texture, in terms of looking hydrated, smooth and plump.
Shop The Post:
| Sample |
Subscribe to the blog via email, unsubscribe anytime: