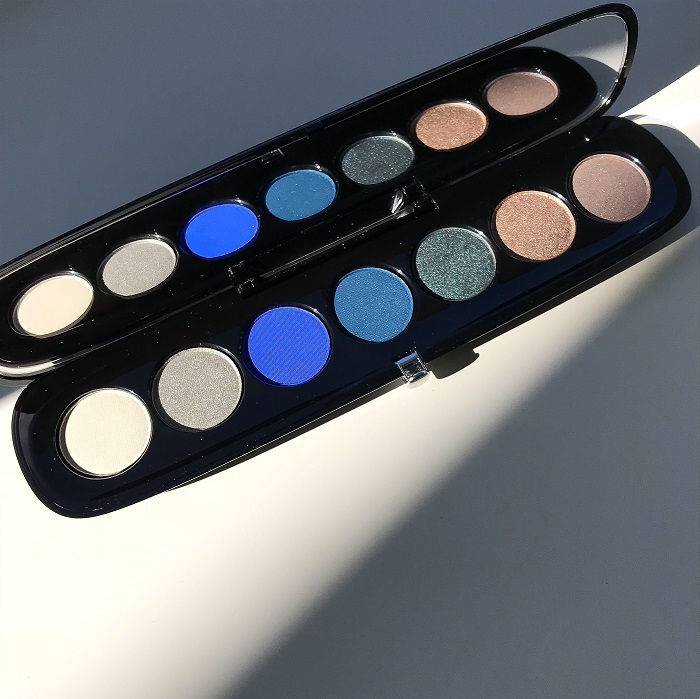 A long-wearing eyeshadow palette from Marc Jacobs Beauty, featuring 7 shades.
The Review:
In a sea of plain neutrals and soft pink eyeshadow palettes, the Marc Jacobs Eye-Conic Eyeshadow Palette in Smartorial is rather refreshing. It's a mix of taupes, deep teal and blue.
The color selection definitely gives an island resort kind of feel. There is enough taupes and silvers to create a cool-toned neutral eye look. In the meantime, you still can add a dash of the teal green or blue for a more fun and colourful look.
6 out of the 7 shades are ultra buttery and provides a ton of pigmentation. The only exception is the electric blue shade – Power Plat-form. The blue looks stunning in the pan, but unfortunately turned out chalky and needs bit of work when applied.
The packaging of this palette is simple and sleek, in a long elongated shape. There is also a mirror on the inside.
Overall, I still think it's a nice palette to have. As you can see from the swatches below, there are a few shades which are simply stunning (in particular: They Know Who and In Doubt), and I can see myself wearing them on a regular basis.
The Shades:
Runs The Show is a deep taupe with satin finish;
They Know Who is a medium shimmery taupe;
(For Once) is a deep charcoal with green and blue pearls;
Make Sure is a deep teal green;
Power Plat-form is a matte electric blue;
In Doubt is a shimmery silver;
Whenever is a matte beige.
The Swatches:
Here are the swatches under direct sunlight: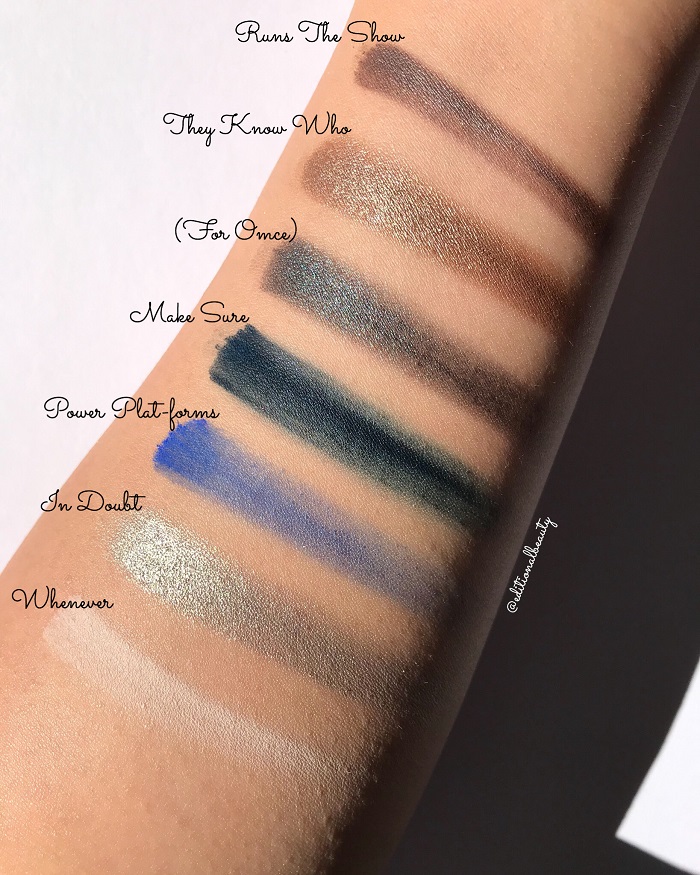 Here are the swatches under indoor light: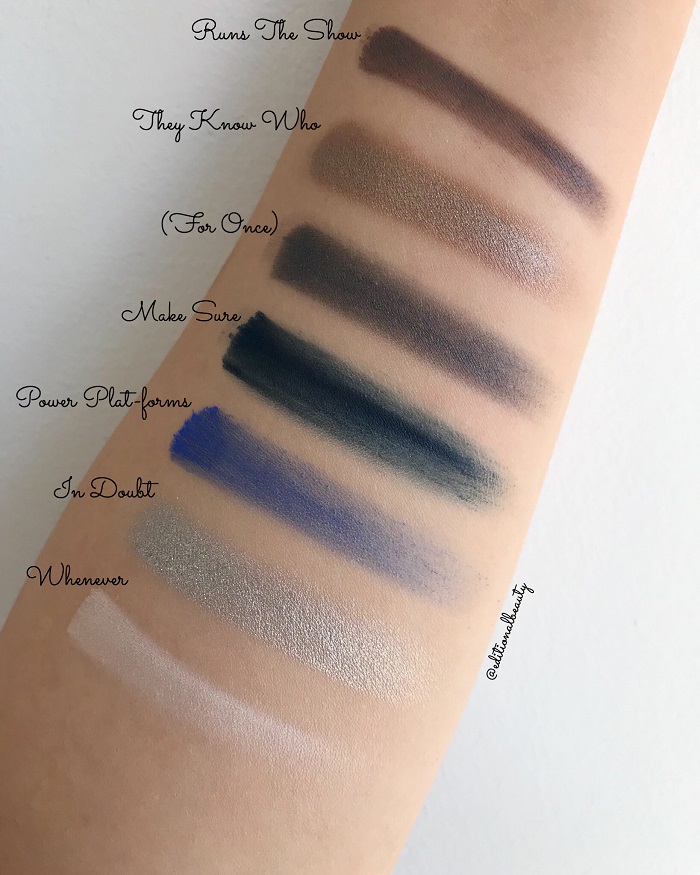 Shop The Post:
| Purchased |
Subscribe to the blog via email, unsubscribe anytime: