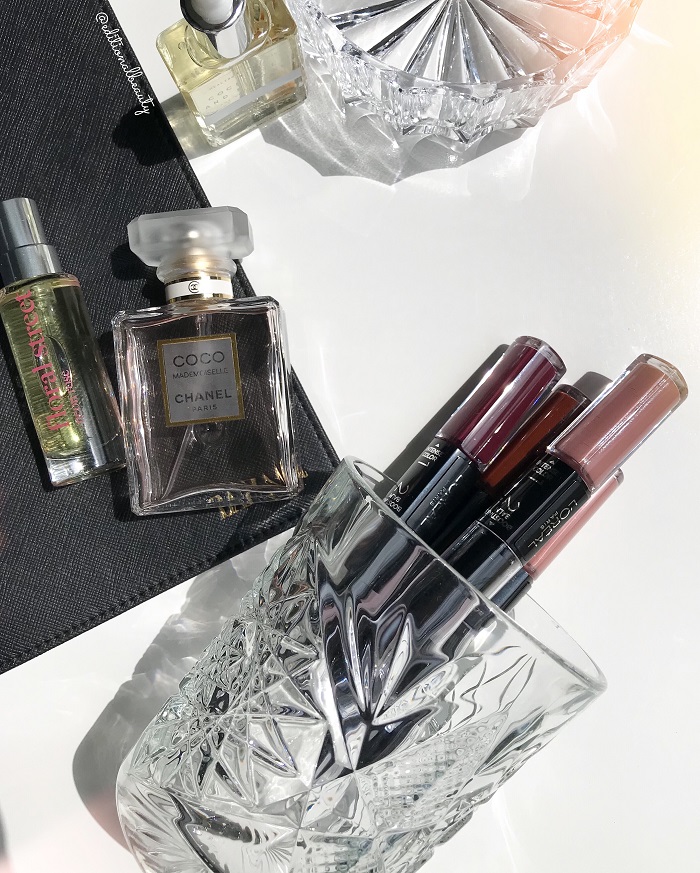 A 24-hour long wear lipstick formula from L'Oreal Paris.
The Review:
These are the new long wear lipsticks from L'Oreal, which claims to have 24 hours wear and comfort. Of course when I first heard about it, I was immediately intrigued by the concept and wanted to test them out.
L'Oreal released 15 shades for this range. The color selections are quite diverse – from pink nudes to deep brown, there is something for everyone.
It's a dual end lipstick design, with a liquid lipstick formula on a one end, and a tinted lip balm on the other end.
The Application:
The liquid lipstick end comes with a tapered doe foot applicator. It glides on easily and provides opaque coverage in just one swipe. At first, it feels like a regular liquid lipstick with a slightly glossy finish. Then it starts to settle into the lips and I can feel the texture becoming slightly tacky and eventually dries in about 30 seconds.
At this point, it does slightly drying, and hence you would need to apply the tinted lip balm. Once the lip balm is applied, the wear feels very comfortable.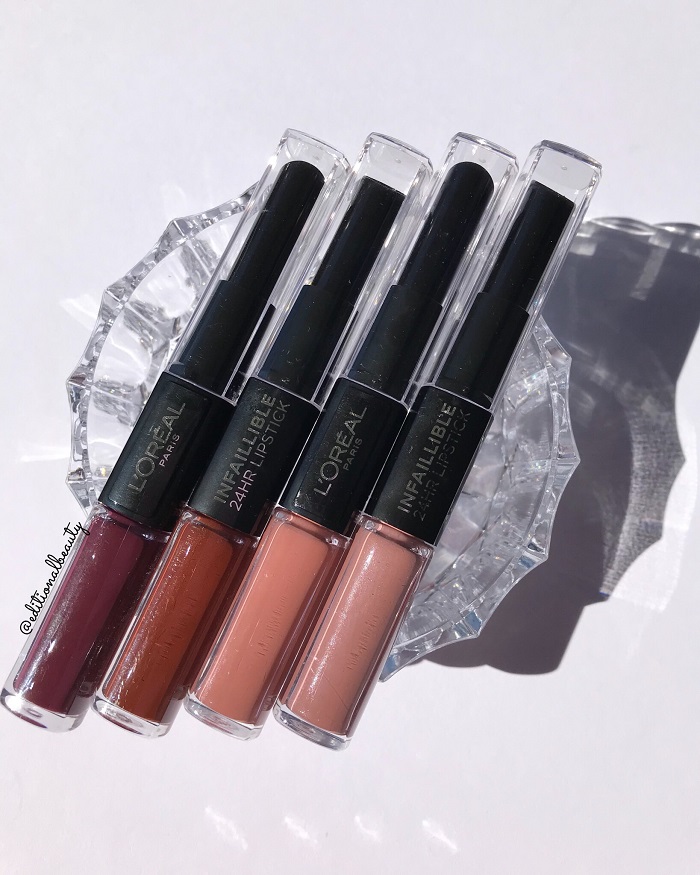 The Lasting Powder:
For the purpose of testing, I wore the Beige to Stay shade for the whole day.
I applied this first thing in the morning. Throughout the morning, I was drinking copious amounts of water, and no touch up was required. It remained fresh looking for the entire morning.
Then I had greasy pasta for lunch, and the lipstick color was still there. I quickly touched up with the lip balm side, just to restore the shiny finish.
As the afternoon went by, my lips started to feel slightly dry, hence I touched up the second time with the tinted lip balm.
By 10 pm that evening, the lipstick color was still there! I only noticed some very minor fading along the edges of my lips.
This was my time to shower and get ready for bed, hence I removed it with some micellar water, and it came off quite easily.
I have to admit, the 24 hour lasting power is not a necessity for my lifestyle, as I always take off my makeup at the end of the day. However, I definitely appreciate the fact that this is a truly long lasting formula, and stays comfortable all day.
The Shades:
117 Perpetual Brown is a brown with crème finish: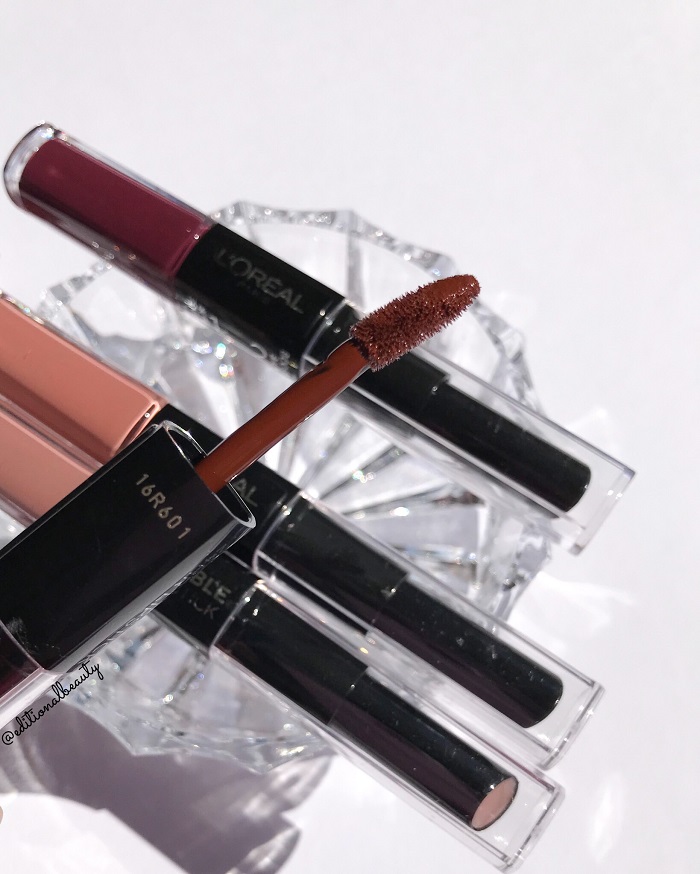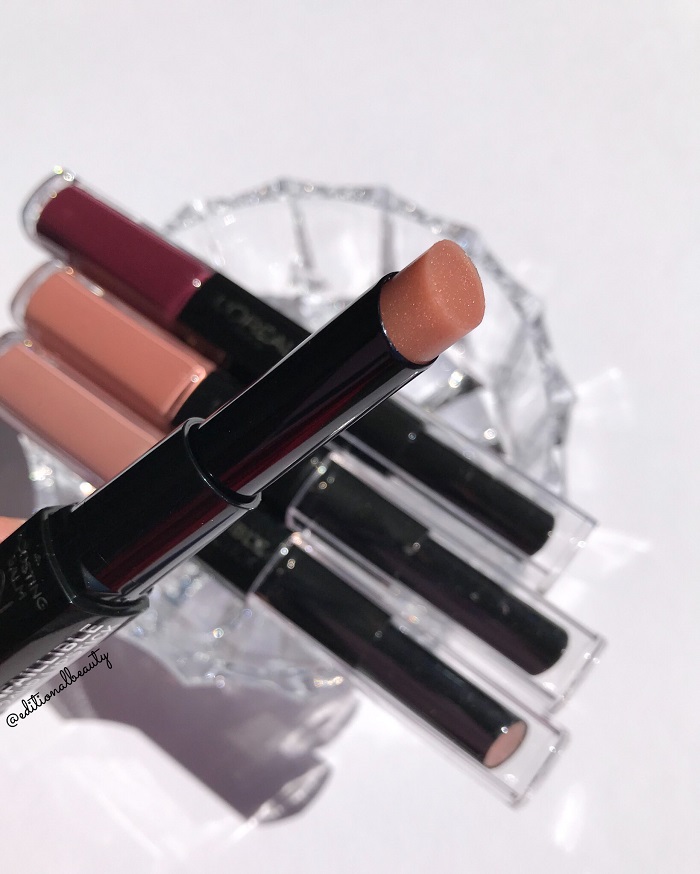 217 Eternal Vamp is a deep vampy berry with crème finish: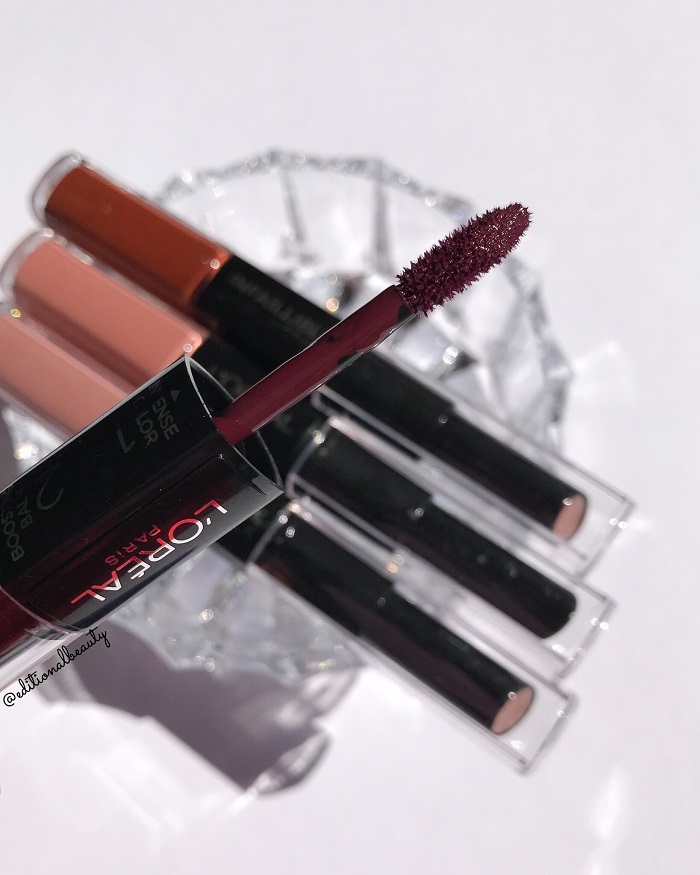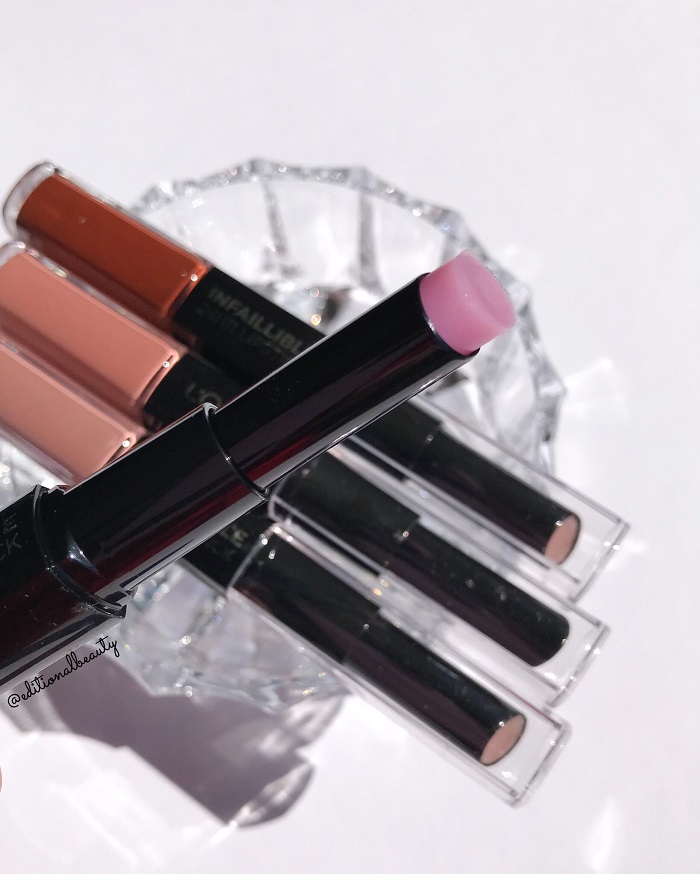 116 Beige To Stay is a nude beige with crème finish: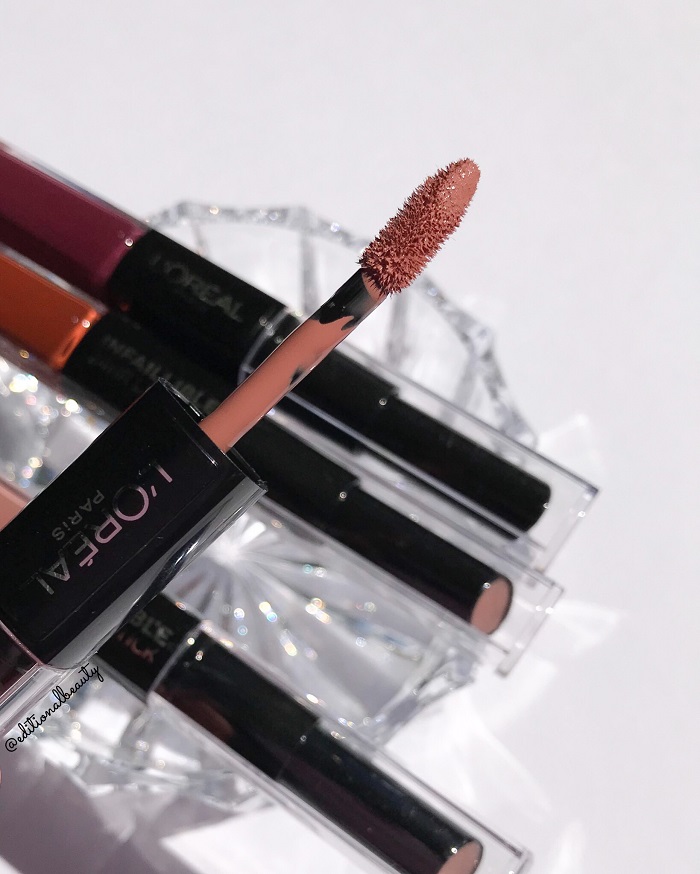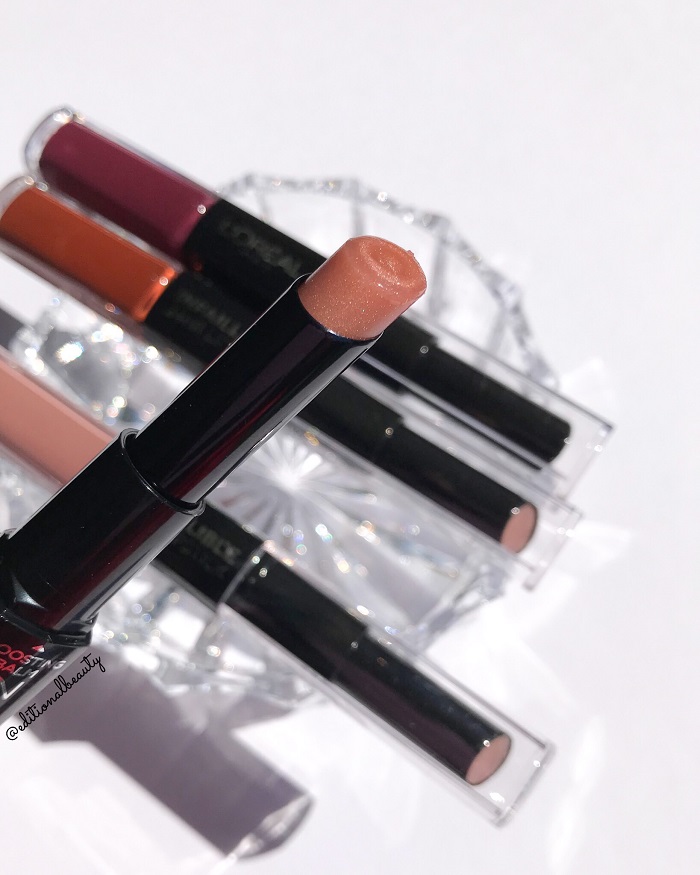 115 Infinitely Mocha is a nude beige with brown undertones with micro pearls: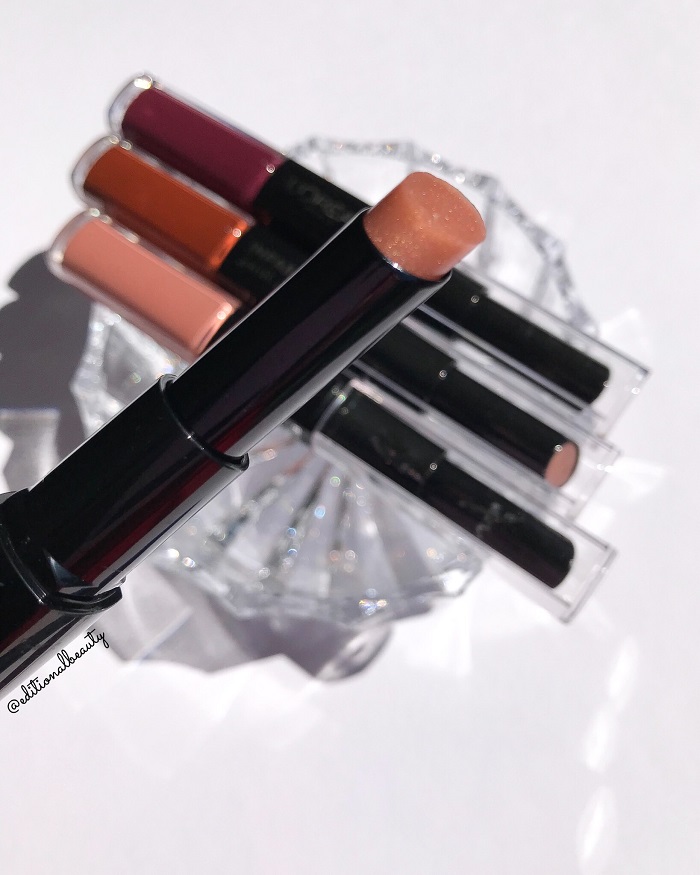 The Swatches:
Here are the swatches under direct sunlight:
Here are the swatches under indoor light: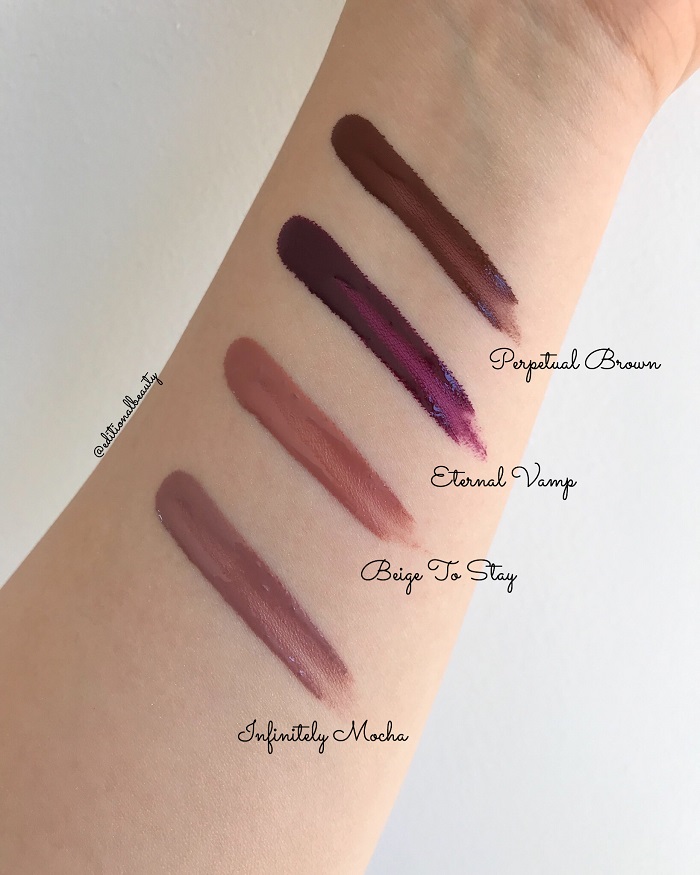 Shop The Post:

| Sample |
Subscribe to the blog via email, unsubscribe anytime: