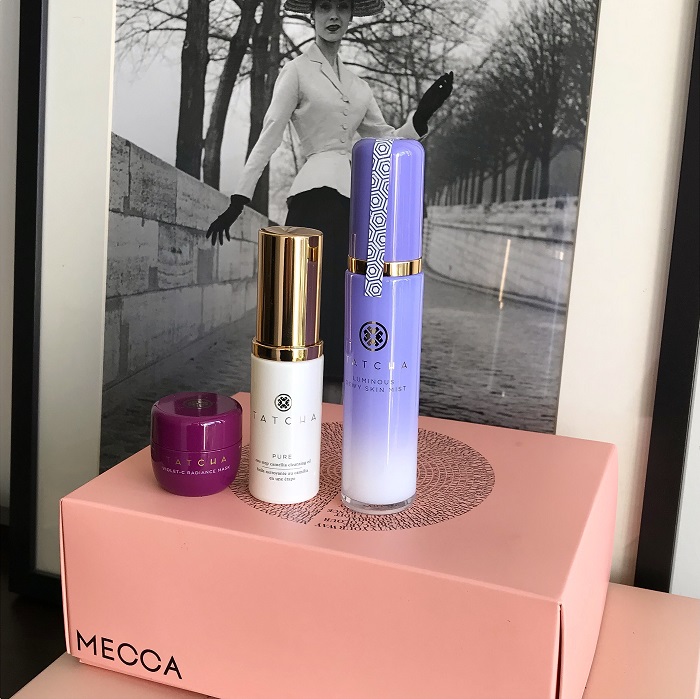 Enhance luminosity with the Tatcha deeply hydrating elixir.
The Review:
If you love the dewy skin look, then the Tatcha Luminous Dewy Skin Mist is a must have in your skincare collection.
The packaging is luxurious designed with a heavy glass bottle, and the Tatcha logo stamped onto the front.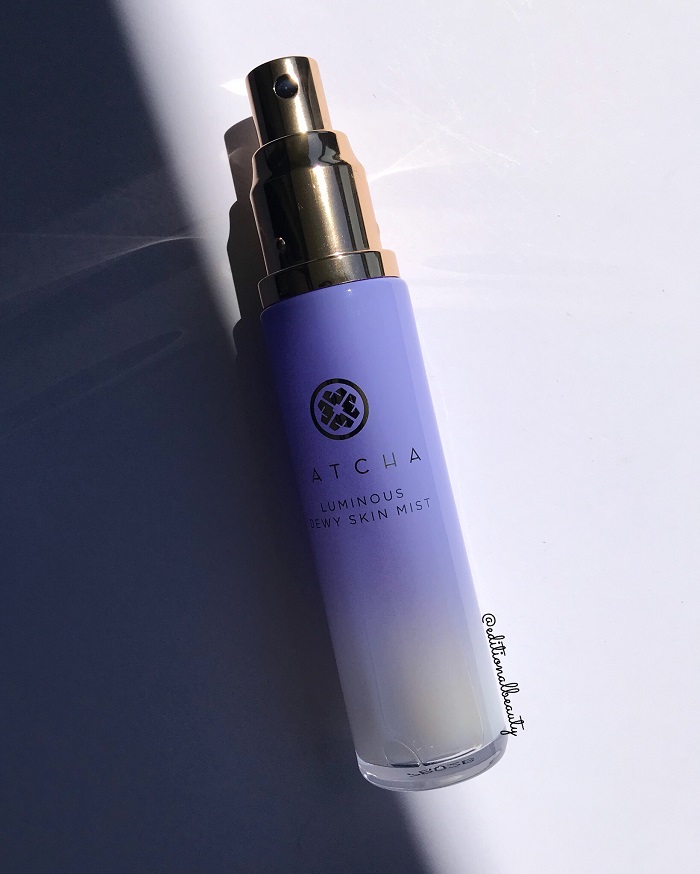 The texture of the emulsion is rather unique. In the bottle, it looks like a milky fluid. If you spray the product into the palm of your hand, you can see a mauve undertone in the emulsion.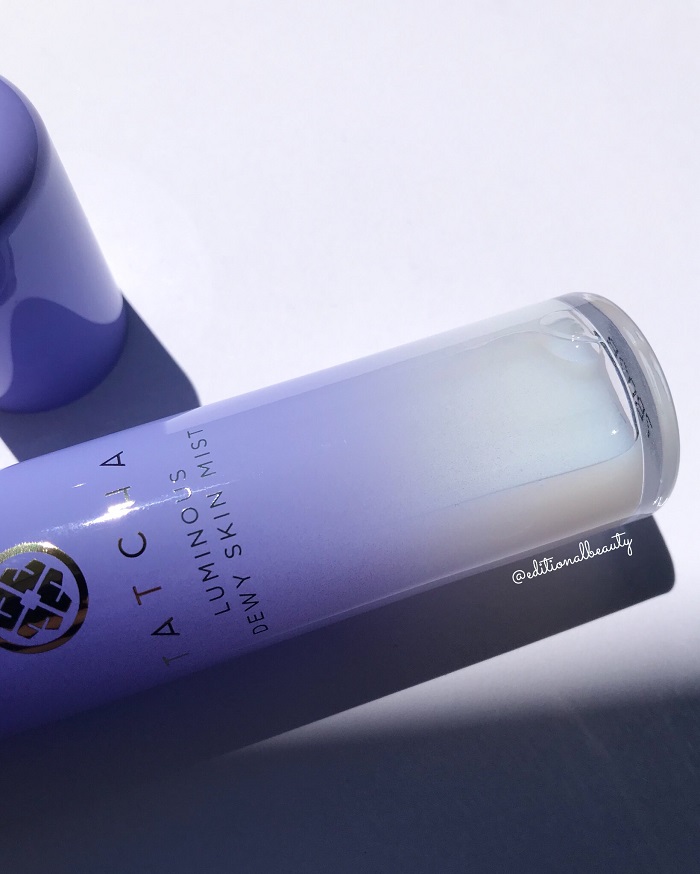 Once applied, it grants you the most glorious glow. Skin looks plump, moist and fresh. After using this for a few weeks, I also noticed my fine lines appearing smoother. Note that the Luminous Dewy Skin Mist contains squalane and camellia japonica seed oil (both are excellent moisturising ingredients).
How to Apply With Bare Skin:
The mist comes with a pump dispenser, which disperses a fine mist. However if I'm working with bare skin, I find the product to absorb a lot better when applied with my hands.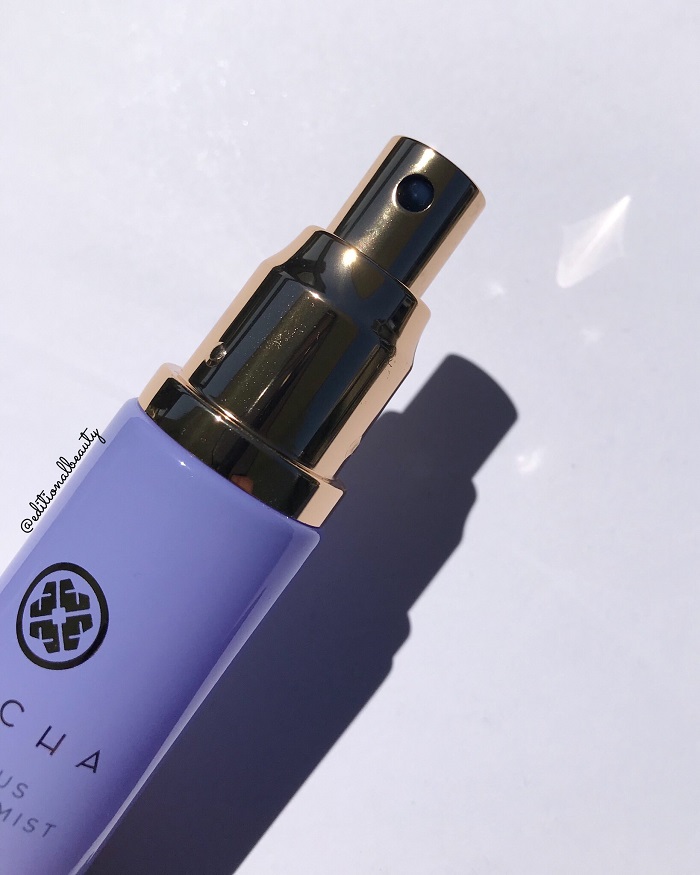 I usually put on my moisturiser first, spray some mist into my palm and gently press onto the skin.
It works equally well if I mix the moisturiser with the mist in my palm, then apply onto my face. You can do this for both morning and evening skincare routines.
How to Apply Under Makeup:
The glow enhancing properties of the mist allow it to be the perfect base to any foundation. Simply apply according to the steps above, allow a few seconds for it to settle and absorb, and proceed to apply your usual foundation. You'll find the foundation finish incredibly luminous and smooth.
How to Apply Over Makeup:
Sometimes over the cause of a long day, moisture from the skin can be depleted. A little spritz of the Tatcha Luminous Dewy Skin Mist really helps to restore the moisture levels.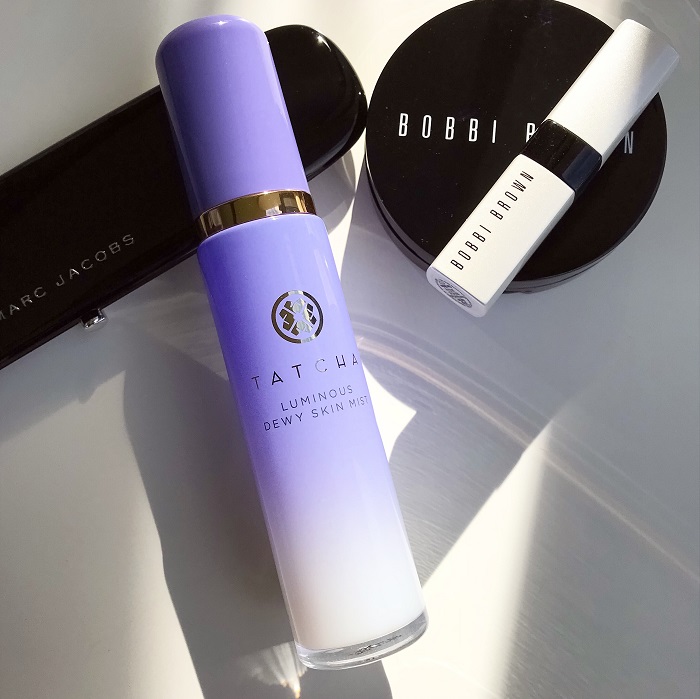 Note the bottle I'm showing here is a full sized version. Tatcha also makes travel versions of this for limited edition gift sets. If would recommend the travel size, if you intend to carry a glass bottle in your purse all day.
Shop The Post:
| Purchased |
Subscribe to the blog via email, unsubscribe anytime: