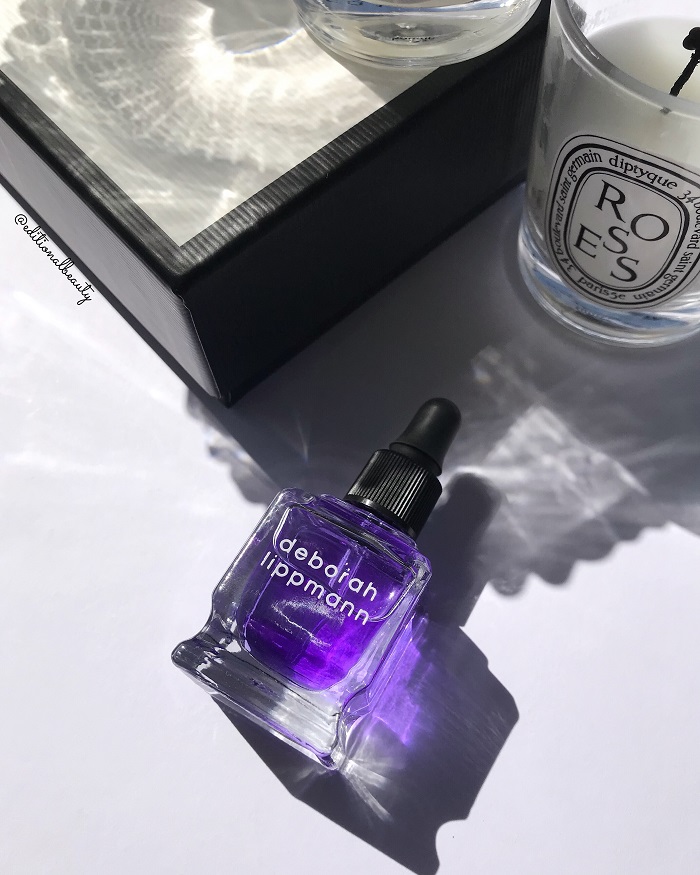 Hydrate and soften your cuticles with the Deborah Lippmann Cuticle Oil.
The Review:
As a chronic dry cuticle sufferer, this product has been a life changer. I love doing DIY manicures on the weekend, but I was always struggling with my dry and overgrown cuticles. Often I would find them in a condition where it's impossible to fix by simply pushing them back.
I heard about the Deborah Lippman Cuticle Oil from a colleague in the office and decided it to give it a try.
First, it comes in the most exquisite packaging. It's a clear glass bottle, with a dropper attached. The oil is a mesmerising purple color.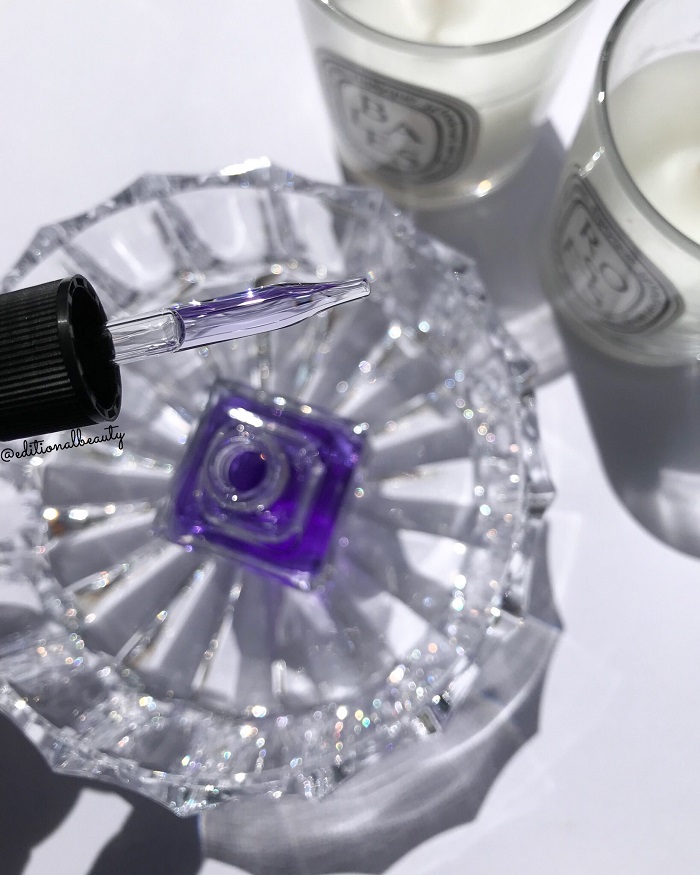 Application is quite simple, pick up the product with the dropper and dab tiny dots of the oil onto the cuticles. Then rub in the oil, to make sure every finger is evenly coated.
The product works incredibly quickly. In just a few minutes, I can see my cuticles hydrated and rejuvenated. Overall, the appearance of my nails and cuticles looks softer and better maintained.
When To Use the Deborah Lippman Cuticle Oil
To reap the long term benefits of the Deborah Lippman Cuticle Oil, it would require daily use. When I first started using the oil, the effects would wear off in a few hours. However, after using the oil at least once a day for a week, my cuticles were in a much better hydrated state. Just so I don't forget to apply it, I leave this by my bed, and rub in a few drops of the oil before I go to sleep.
Keep in mind this is an oil based formula, the top 2 ingredients are jojoba seed oil and coconut oil. It's not a good idea to apply this at the beginning of a manicure process, as the oil could interfere with the nail polish, and the polish will chip or peel as a result.
As mentioned earlier, it's best to apply this at night, before going to bed.
Shop The Post:
| Purchased |
Subscribe to the blog via email, unsubscribe anytime: