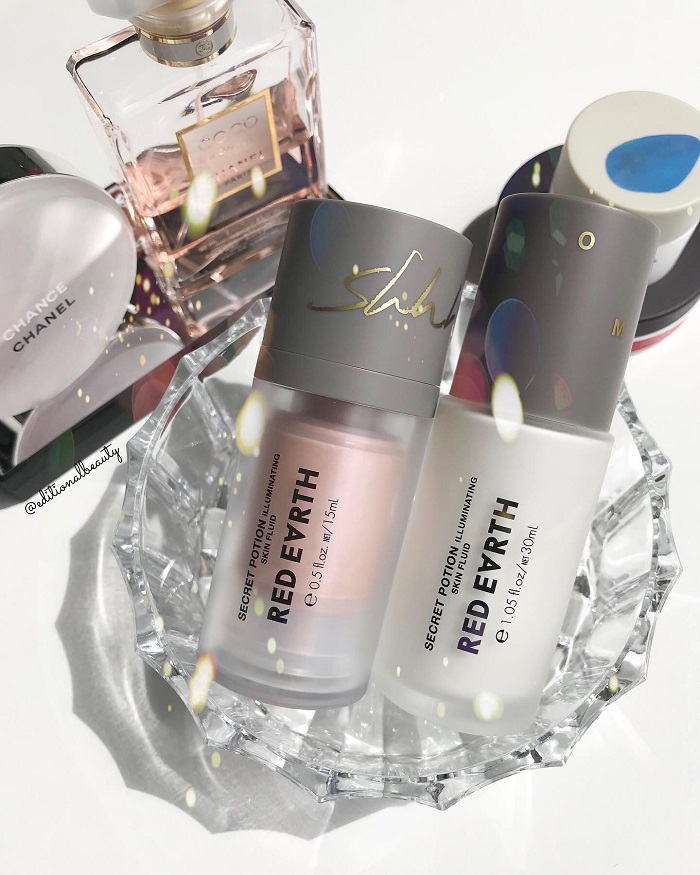 A multi-purpose light reflecting illuminator from Red Earth.
The Review:
Red Earth recently reformulated their Secret Potion Illuminating Skin Fluid, and I was fortunately enough to receive 2 shades for review – original and rose gold.
The texture of their liquid highlighter is very lightweight, almost water-like. It can be applied directly onto the skin or mixed with foundation. It has sunflower seed oil and castor oil to achieve that smooth texture.
The finish is a very pretty pearly glow. The shimmer particles are very fine, and not glittery at all.
They also updated their packaging. The Original shade in the picture is the old packaging, and the Rose Gold shade is in the new packaging. Both have a convenient pump dispenser at the top.
The Shades:
Original is a sheer shimmery white.
Rose Gold is shimmery pink with white pearls.
The Swatches:
Here are the swatches of both shades: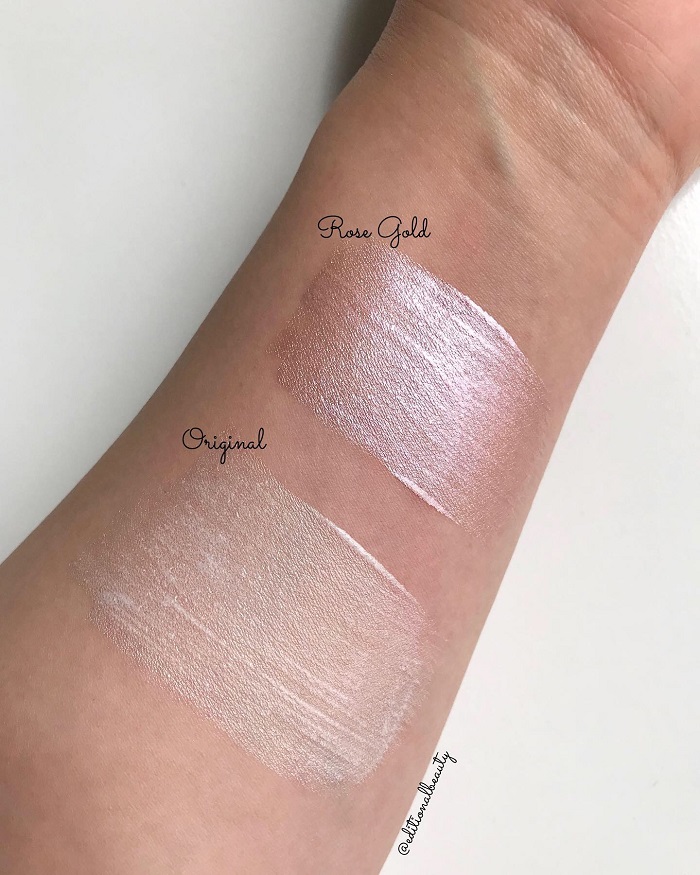 Shop The Post:
| Sample |
Subscribe to the blog via email, unsubscribe anytime: