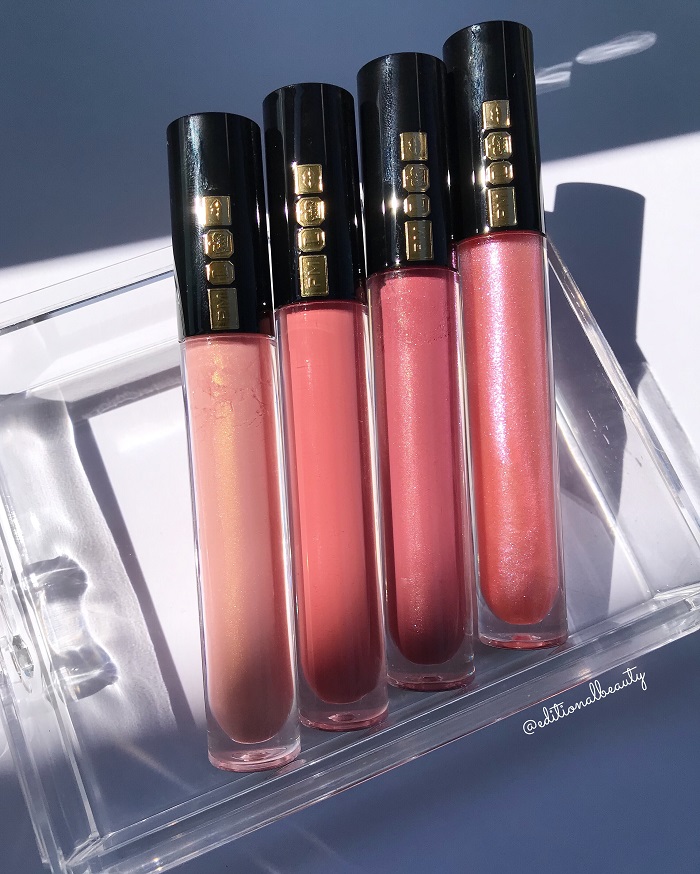 A luxurious lipgloss formula from Pat McGrath.
The Review:
This is one of the most luxurious lipgloss launches in recent years. Honestly, if it wasn't for the price, I would love to pick up every single shade.
At the moment, there are 14 shades available, ranging from shimmery gold to sheer red. There is definitely something to suit every skintone and personal taste.
I ended up buying 4 shades to try – Pale Fire Nectar, Dare To Bare, Aphrodisiac and Divine Rose.
The gloss is in a clear see-through tube, with black and gold cap at the top. Pat McGrath used a doe-foot applicator, which is slightly longer in shape than other brands.
The formula glides on so smoothly, and with one swipe, you get great color payoff already. The finish is ultra shiny, but doesn't feel heavy at all. In fact, it's very moisturising.
I detect a vanilla scent with these Lust: Glosses, which reminds me of the MAC lipgloss scent. They disappear quite quickly after application.
The wear can withstand a few hours of drinking, but it would need to be touched up after eating. However, this is expected for a lip gloss product.
The Shades:
Pale Fire Nectar is a sheer pink with pale pink pearls. This color can be worn alone or as a lip topper: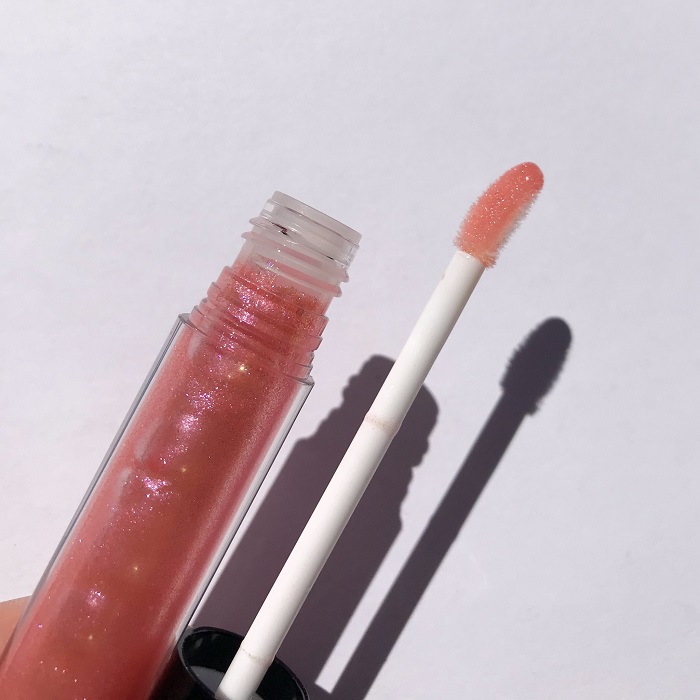 Dare To Bare is a shimmery golden pink: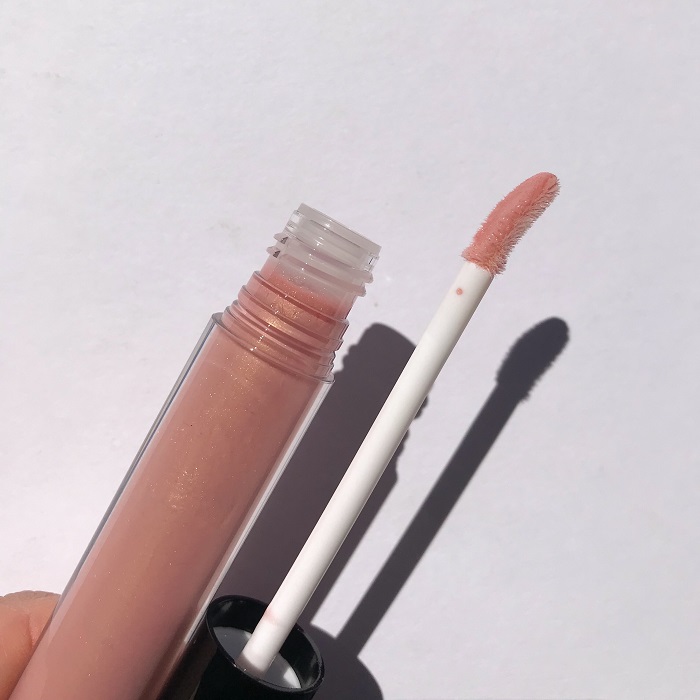 Aphrodisiac is a plummy rose: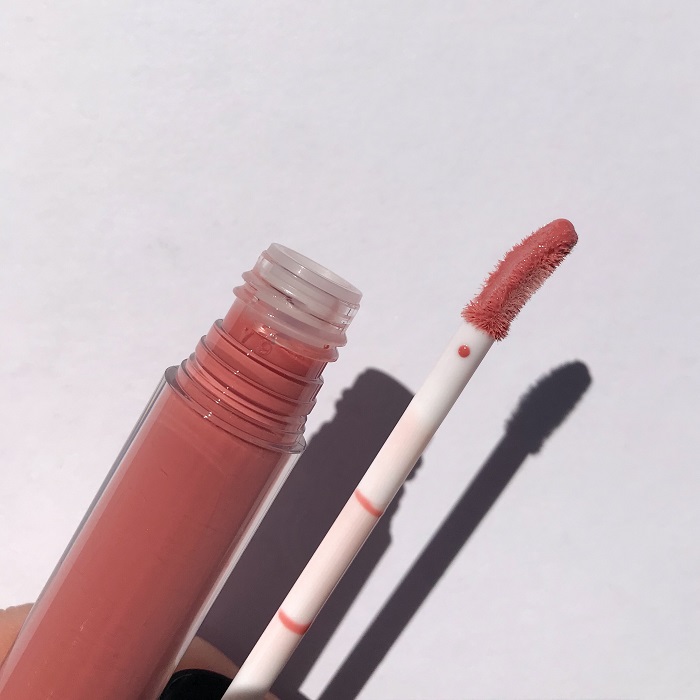 Divine Rose is a neutral rose with pink pearls: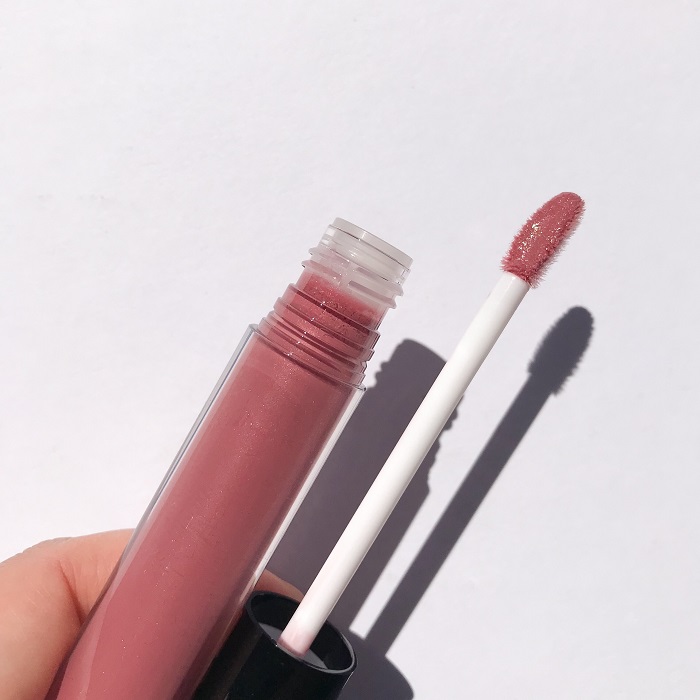 The Swatches: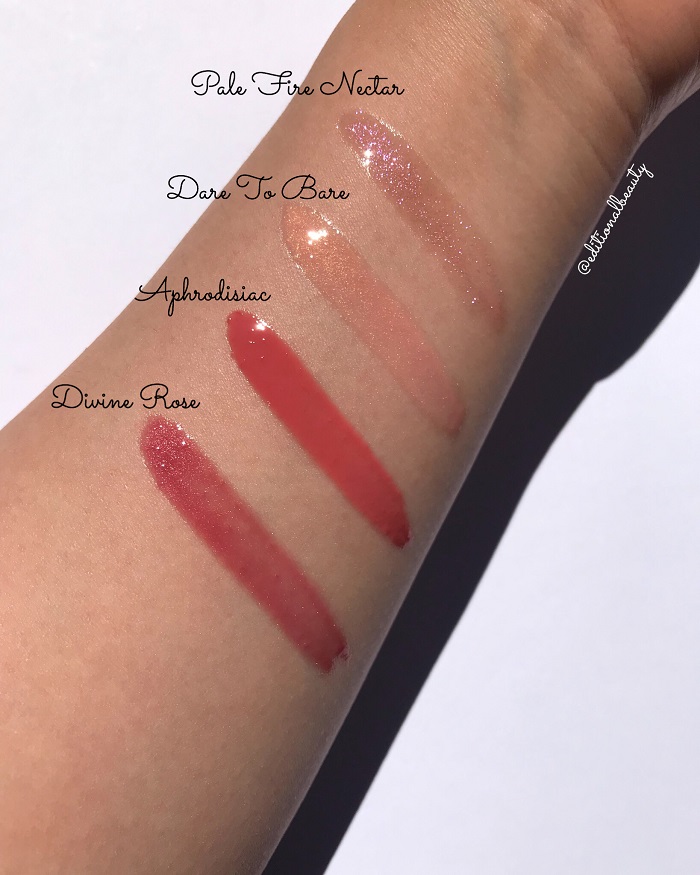 Here are the swatches under filtered indoor light: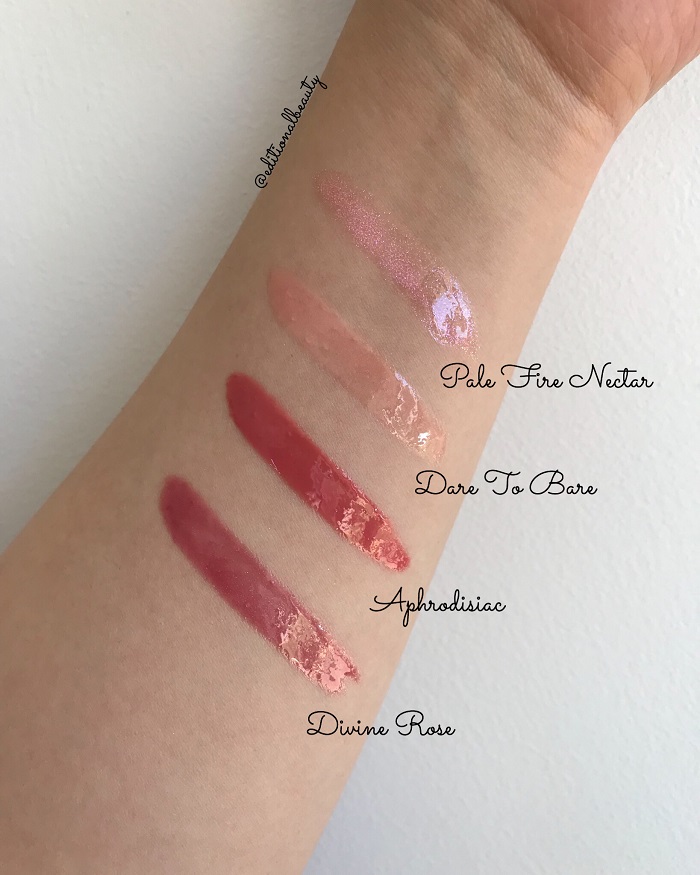 Shop The Post:
| Purchased |
Subscribe to the blog via email, unsubscribe anytime: