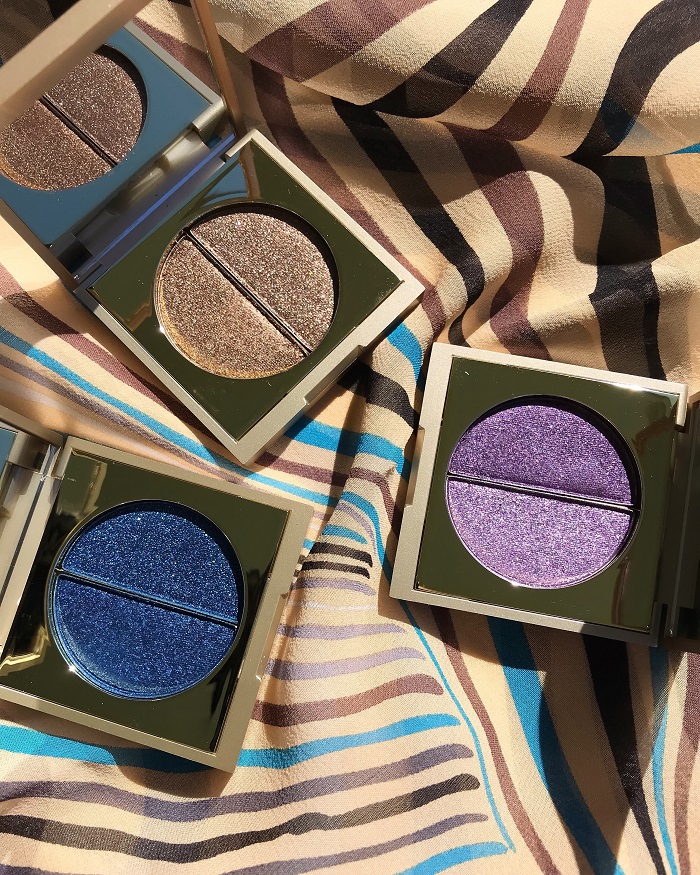 High impact eyeshadow duos from Stila, featuring metallic and glitter finishes.
The Review:
The product name "Vivid And Vibrant" quite accurately describes these eyeshadow duos. Each duo comes with one metallic eyeshadow and one glitter eyeshadow, both sides are in the same color family.
The pigment is intense. One swipe produces pretty opaque coverage. I would recommend starting with a light hand and slowly layer on the colors.
The colors are great for a bright colored smokey eye. Start by applying the metallic side, then gently pat the glitter eyeshadow on top.
The metallic side has a super soft texture, while the glitter side feels a little more coarse, but that's normally expected for a glitter formula.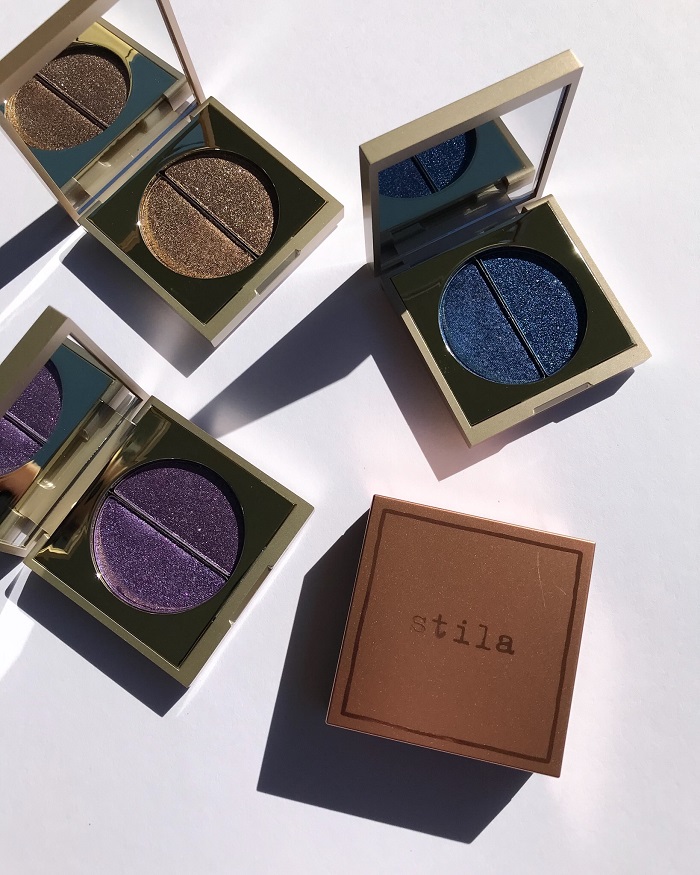 The Shades:
Smoky Quartz is a duo of metallic bronze and glittery bronze: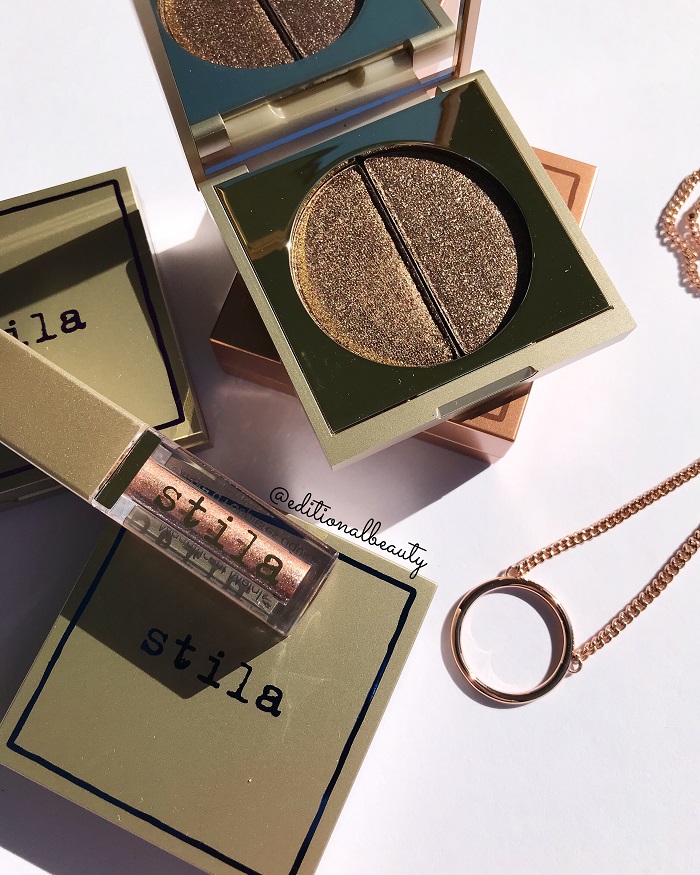 Sapphire is a duo of metallic royal blue and glittery royal blue: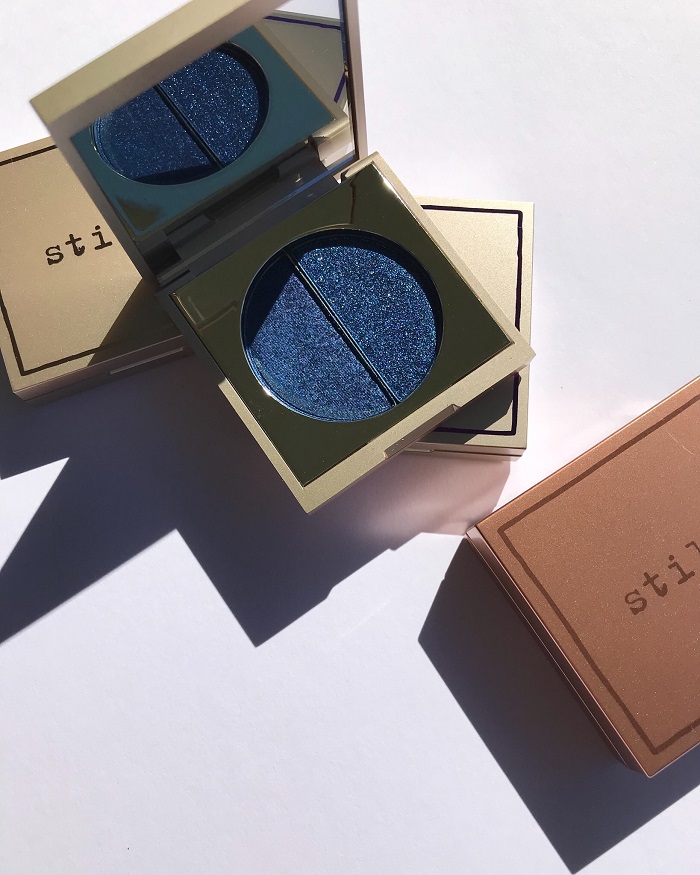 Amethyst is a duo of metallic purpose and glittery purple: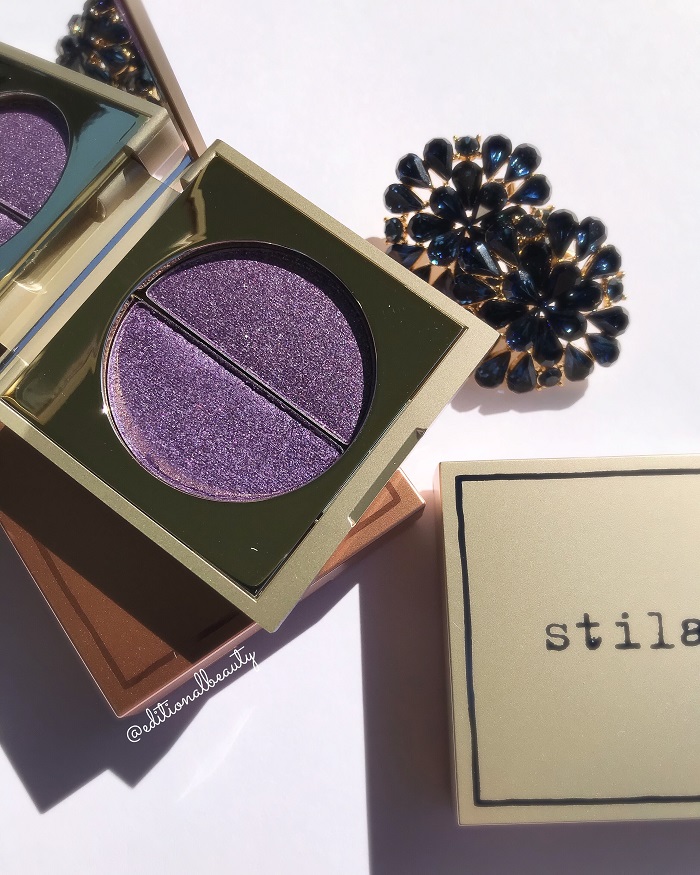 The Swatches:
Here are the swatches under direct sunlight: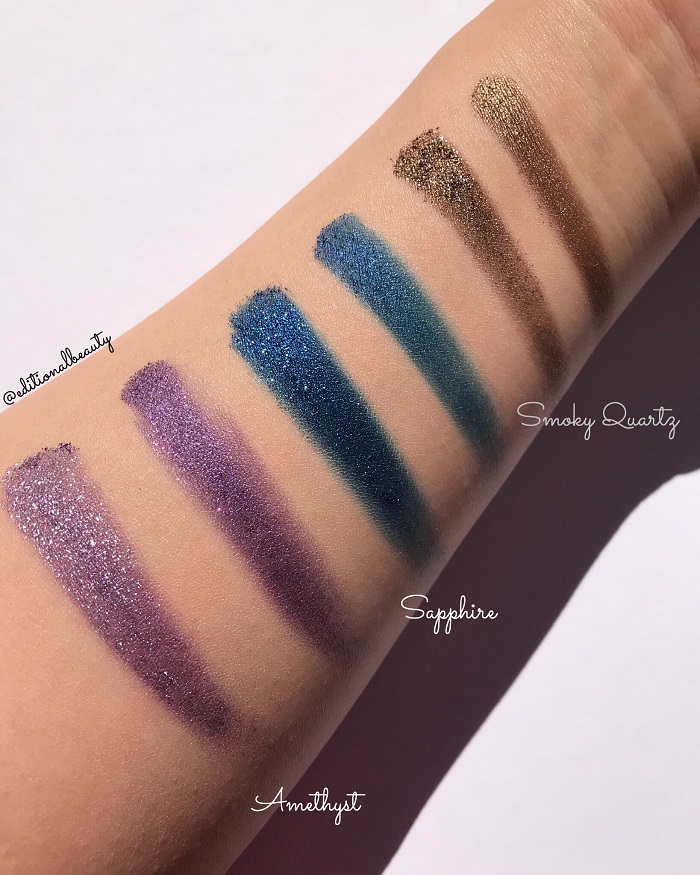 Here are the swatches under filtered indoor light: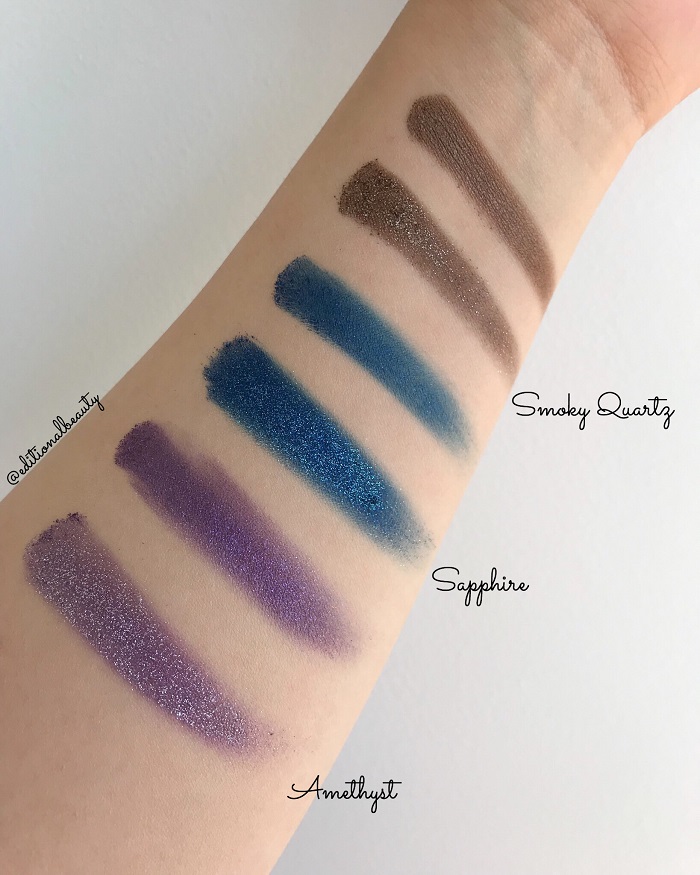 Shop The Post:
| Purchased |
Subscribe to the blog via email, unsubscribe anytime: