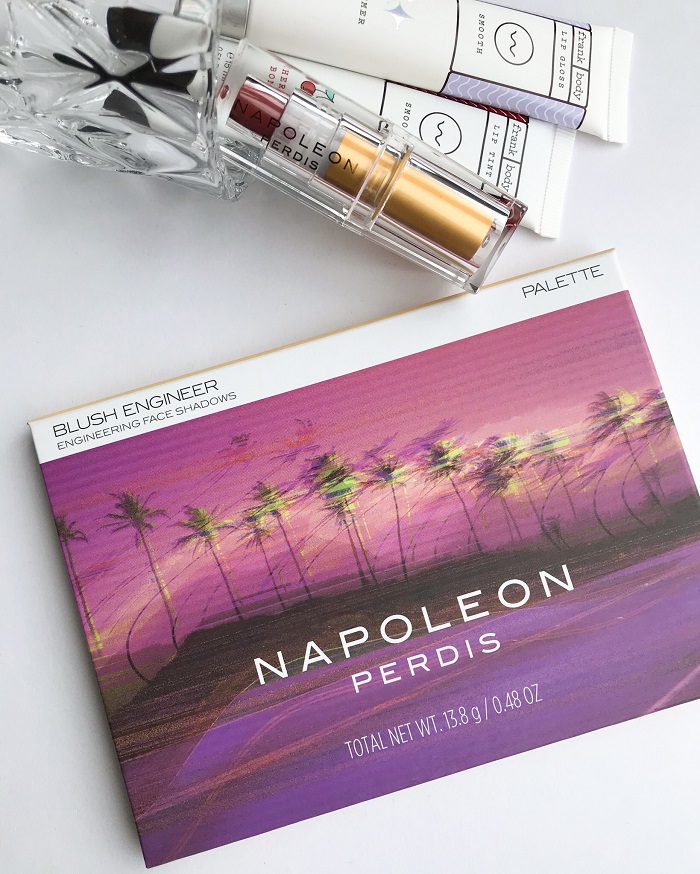 A set of tropical inspired blush shades from Napoleon Perdis.
The Review:
Napoleon Perdis is considered a true icon in the Australian beauty industry. He was the first Australian celebrity makeup artist to have his own makeup, some of his items are found in almost every Australian woman's makeup bag, such as the Auto Pilot Primer and the Camera Finish Foundation.
This review is for one his colored cosmetics products – the Blush Engineer Palette. The palettes consists of 6 shades, ranging from pale peach to warm coral. Based on the packaging and the shade selection, this palette was obviously inspired by tropical travel destinations.
All the shades on the warm side, hence it would suit a warm-toned complexion better. The powders are very soft to the touch, deliver good color payoff and have very little fallout when applied with a blush brush.
It has a mix of finishes, including both matte and shimmery. If you are after a warm-toned cheek palette, this is definitely worth checking out.
The Shades: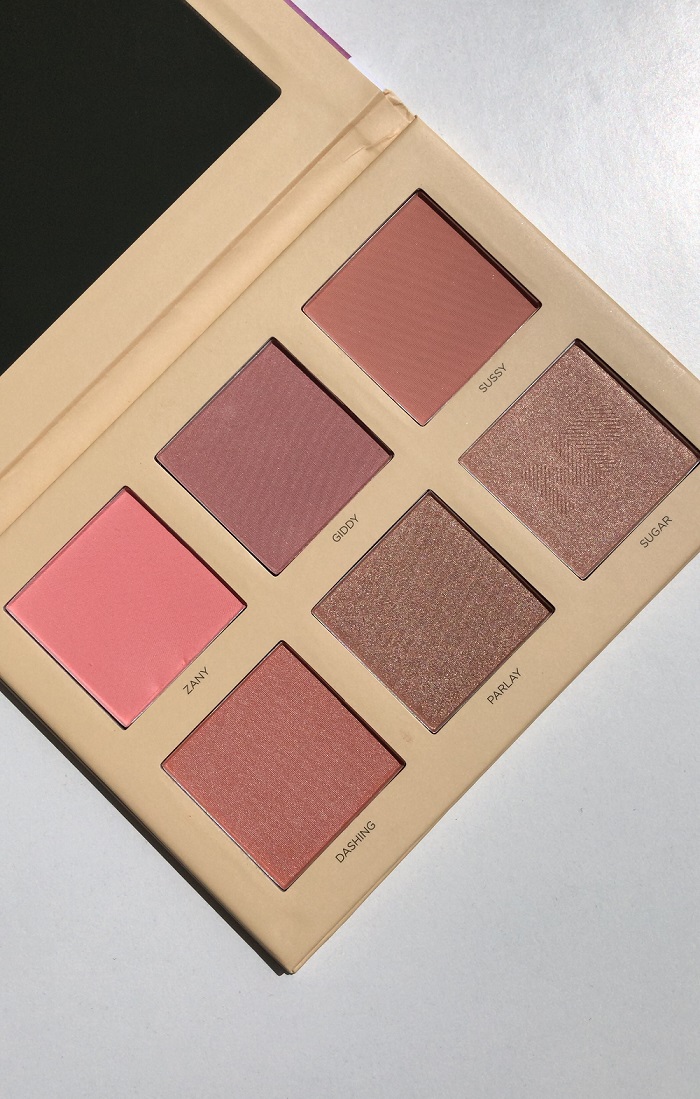 Zany is a matte coral;
Giddy is a satiny bronze with gold pearls;
Sussy is a warm peach with brown undertones;
Sugar is a shimmery peachy gold;
Parlay is a shimmery bronze;
Dashing is a deep coral with gold shimmer
The Swatches:
Here are the swatches under filtered indoor light: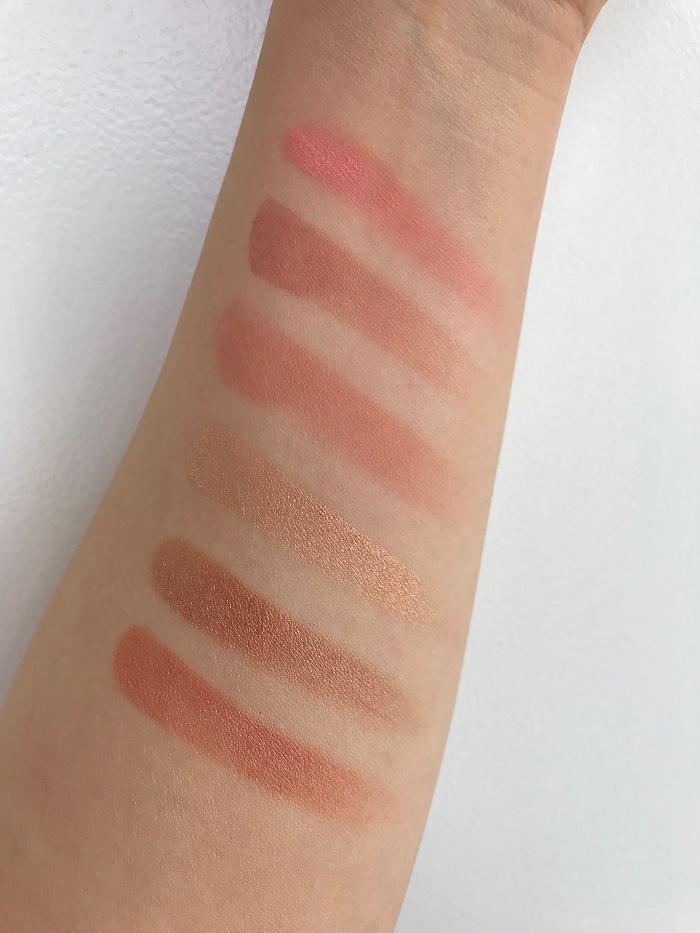 Shop The Napoleon Perdis Blush Engineer Palette:
They retail for $39AUD at Priceline, and are part of the permanent range.
| Sample |
Subscribe to the blog via email, unsubscribe anytime: