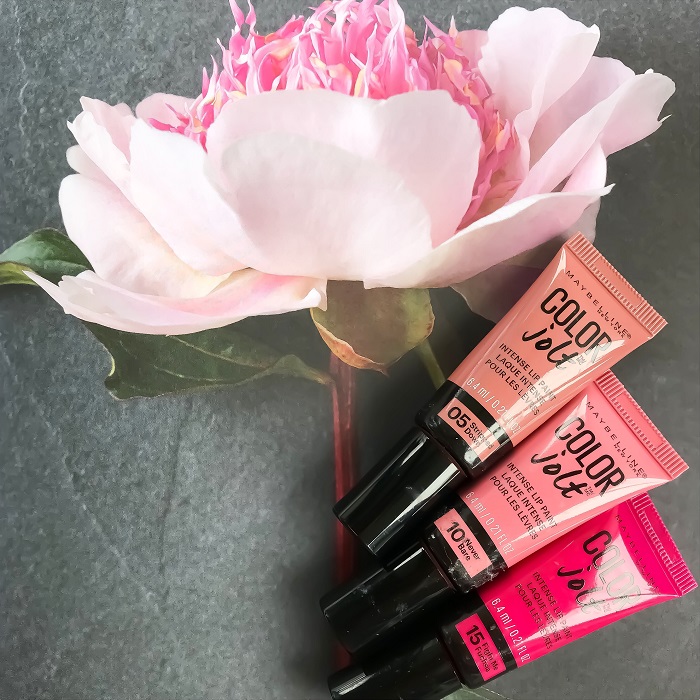 An intensely pigmented lipgloss from Maybelline.
The Review:
These cute little lip paints are a cross between lipgloss and liquid lipstick. It has glossy shine like a lipgloss, and provides great color payoff like a liquid lipstick. With one swipe, you get a pretty full coverage already.
They come in a little squeeze tube, with a cushioned tip applicator at the top. I must say I quite like the unconventional packaging – it has the easy application of a squeeze tube, yet the applicator is small enough for a precise application. The packaging design is very helpful given how pigmented the product is.
It has a sweet fruity smell, but it disappears quickly after the product is applied.
The Color Jolt Intense Lip Paints lasts about 4 hours on me, and is able to withstand drinking. However, I would need to touch up after eating.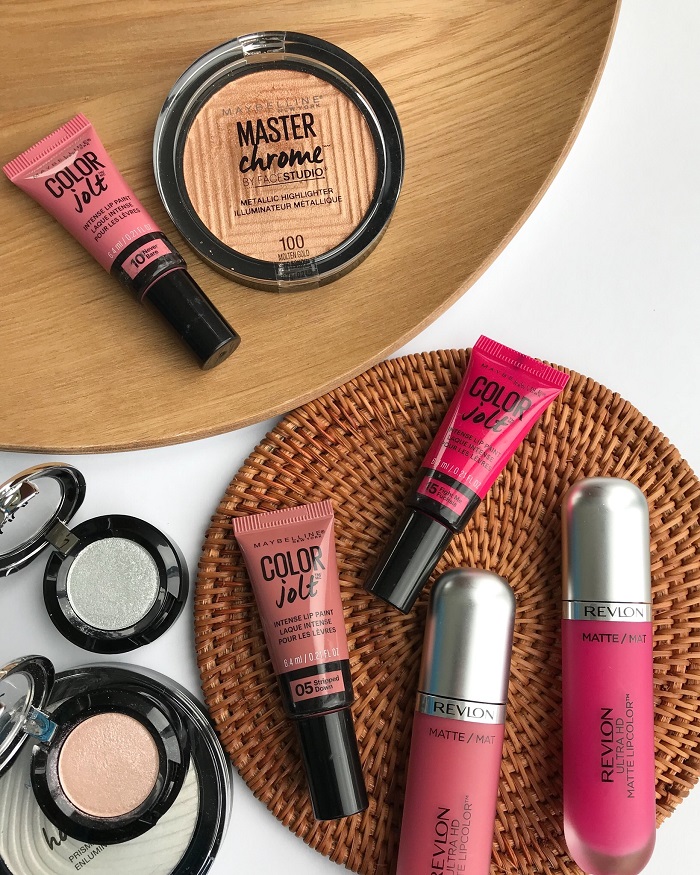 The Shades:
Stripped Down is a pinkish brown;
New Bare is a neutral pink; and
Fight Me Fuchsia is a bright fuchsia
The Swatches:
Here are the swatches under outdoor light: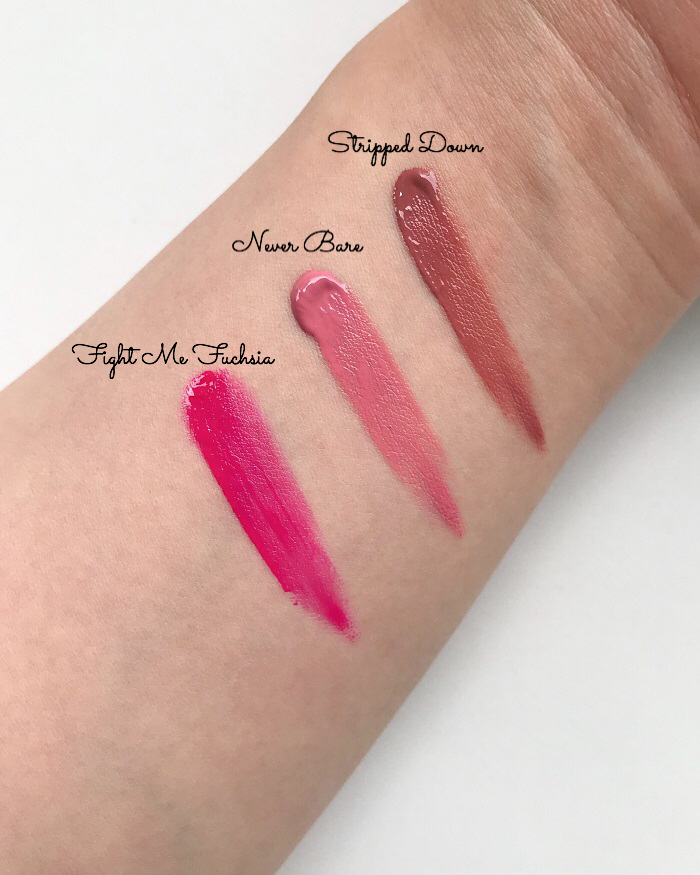 Here are the swatches under indoor light: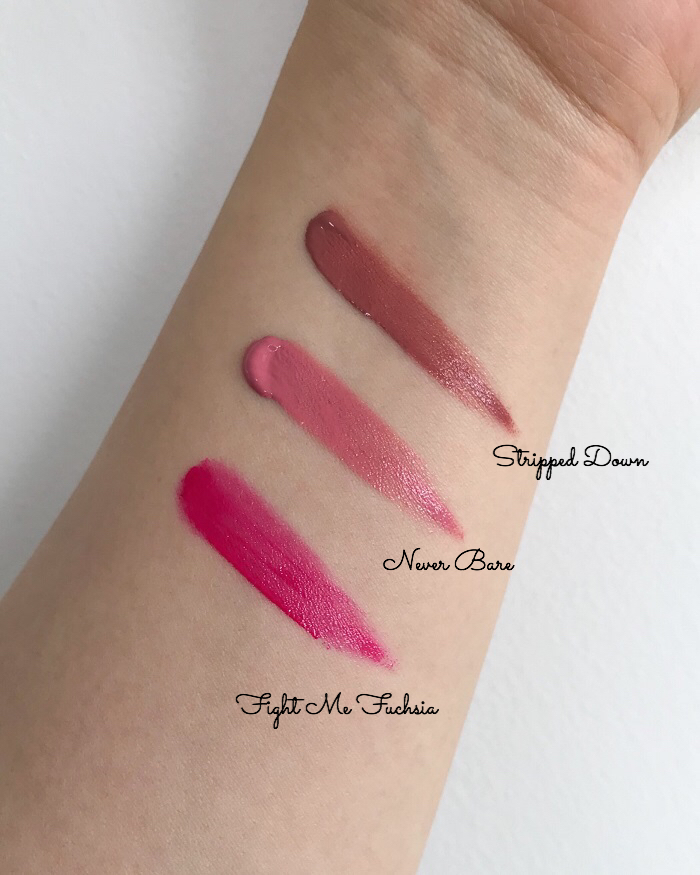 Shop The Post:

| Purchased |
Subscribe to the blog via email, unsubscribe anytime: