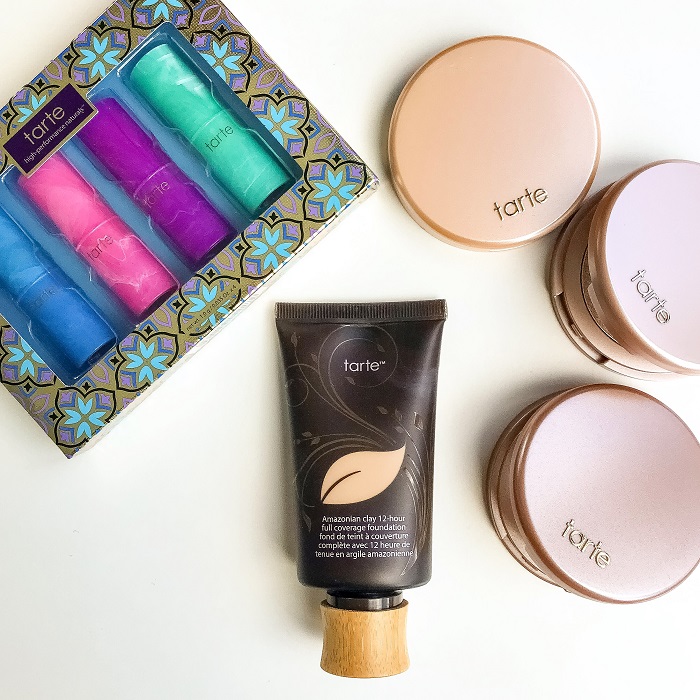 An oil-free, vegan, matte liquid foundation from Tarte.
The Review:
I don't normally wear full coverage foundations on a regular basis, but it's always good to have a reliable option available, for those days when you want the extra coverage.
The foundation comes in a squeeze tube, which is great for travel.
The texture of the foundation is quite smooth, almost has a whipped feeling to it.
True to its claims – the Tarte Amazonian Full Coverage Foundation provides a matte, even and full coverage. This can be applied with a foundation brush. But to make it truly shine, I would recommend applying with a damp Beauty Blender, in which case you can really build up the coverage, and it still has a flawless finish.
It truly lasts 12 hours. After the end of a long day, the coverage is still there. I get a little bit of shine around the nose by this time, but it's not very noticeable. Touch ups during the day is certainly not required.
Lastly, due to its full coverage finish, the Tarte Amazonian Clay Foundation is also a great option for concealing blemishes.
The Shades:
The Amazonian Clay Full Coverage Foundation comes in 22shades. I'm usually around NC25 to NC30 in MAC foundations, and I found the shade Light-Medium Sand to be the best match for my skintone.
The Swatches:
Here is the swatch of the Light-Medium Sand shade: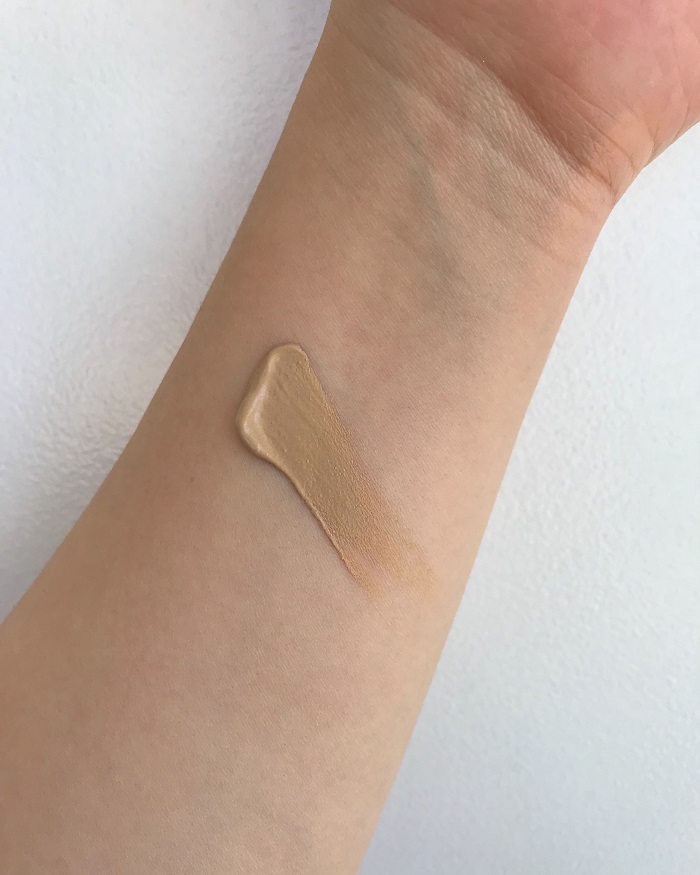 Shop The Post:
| Purchased |
Subscribe to the blog via email, unsubscribe anytime: