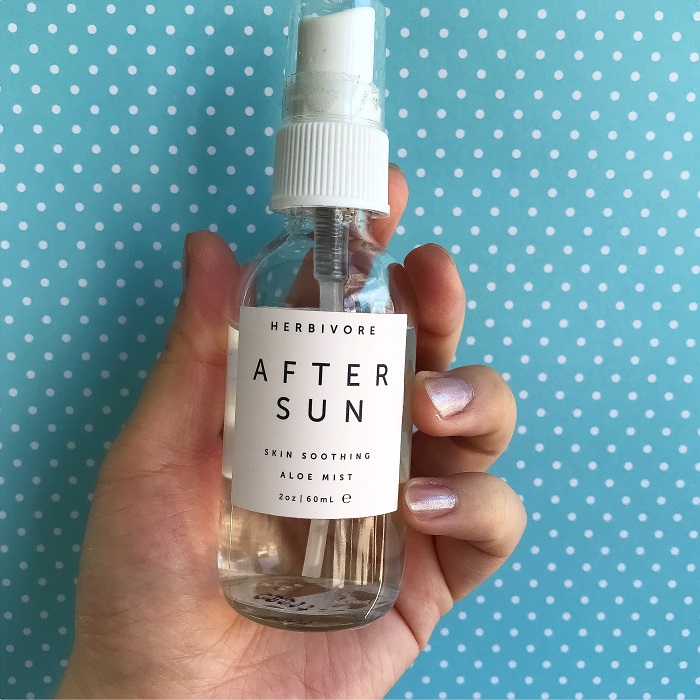 A cooling and soothing after sun mist, to help cool down and hydrate the skin, from Herbivore Botanicals.

The Review:
The Herbivore Botanicals After Sun Skin Soothing Aloe Mist uses a blend of aloe vera, peppermint and a hint of calming lavender. The mist is designed to cool down hot skin and help sunburn heal faster.
We've all done it before – having too much fun during the summer times and exposing the skin to too much sun. Thankfully, a few sprays of this on the area immediately cools it down and induces calm.
The packaging is obviously very chic and minimalist looking, with a spray pump at the top.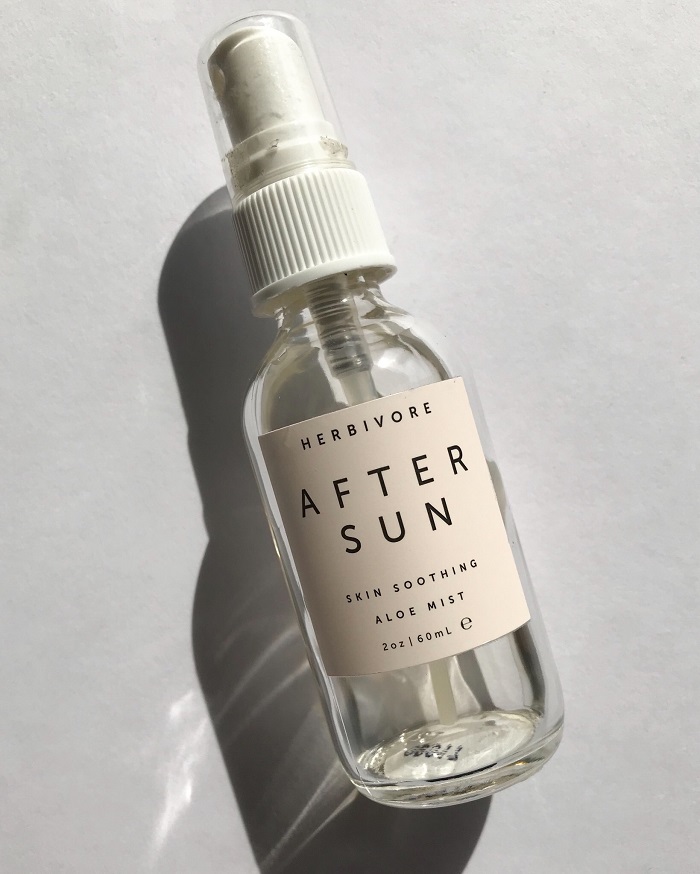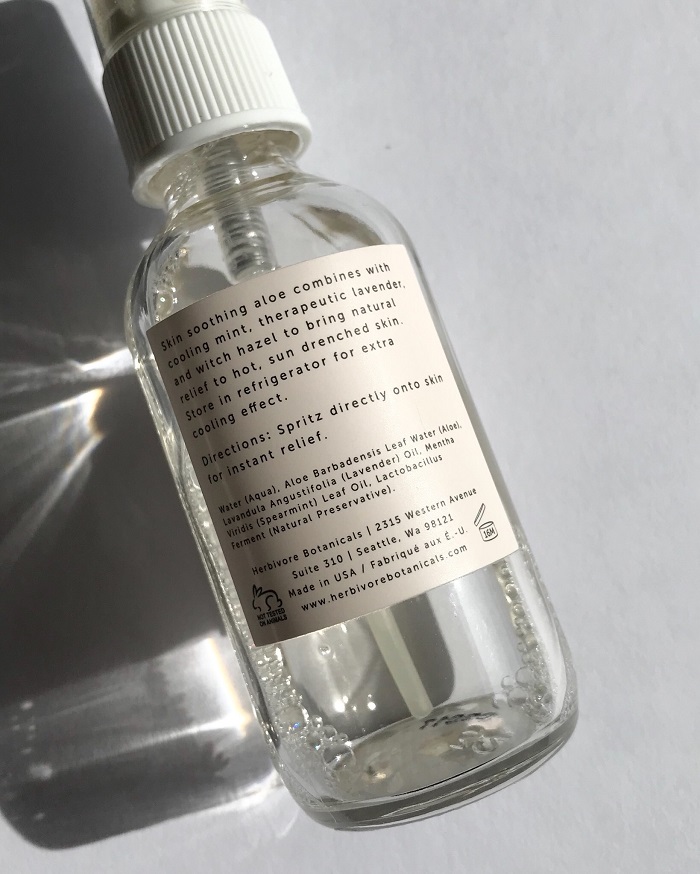 Admittedly, this is pretty expensive for what it is. The traditional remedy of aloe vera gel works just as effectively and for much cheaper. However, the Herbivore Botanicals After Sun Mist is super convenient to just "spray and go", and the application is lot less messier.
And a side note on some off label use – I find this mist perfect to treating mosquito bites (another inescapable summer experience). It really stops the itching and prevents me scratching the area.
Shop The Post:
| Purchased |
Subscribe to the blog via email, unsubscribe anytime: