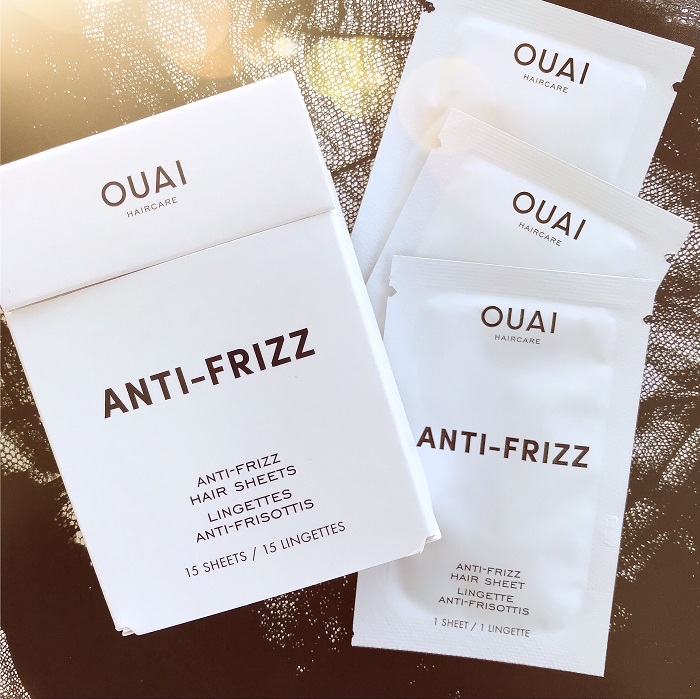 The Ouai hair oil you can carry in your purse.
The Review:
The Ouai Anti-Frizz Hair Sheets comes in a box of 15 sheets, all individually wrapped. They are arguably the most travel-friendly hair styling product on the market.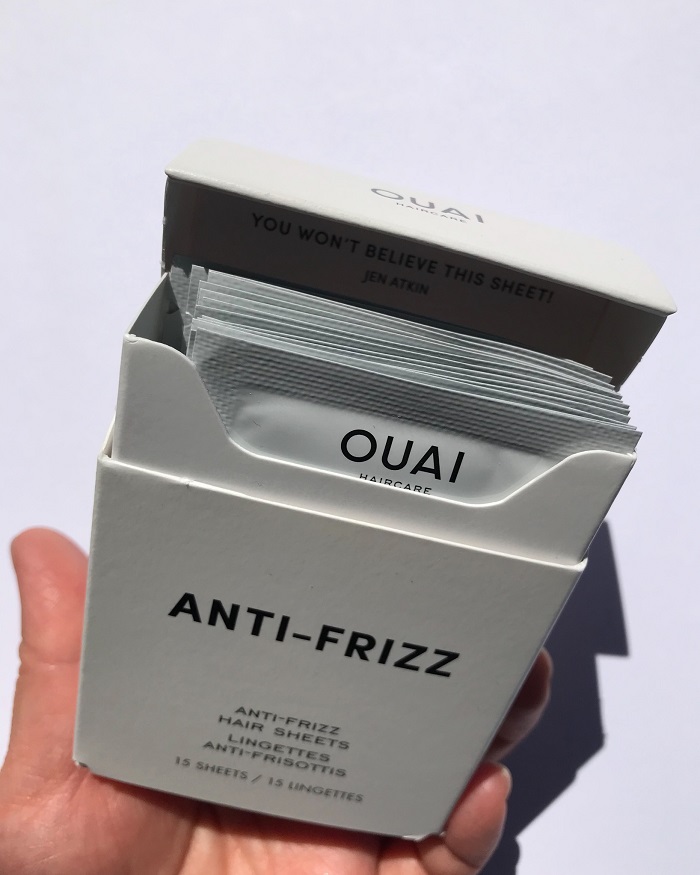 Once you rip them open, you'll find a piece of paper strip,already pre-soaked in hair oil (which contains coconut oil and shea butter). You rub it on any frizzy hair, they are instantly tamed. There is no noticeable scent, and the oil feels quite lightweight on the hair.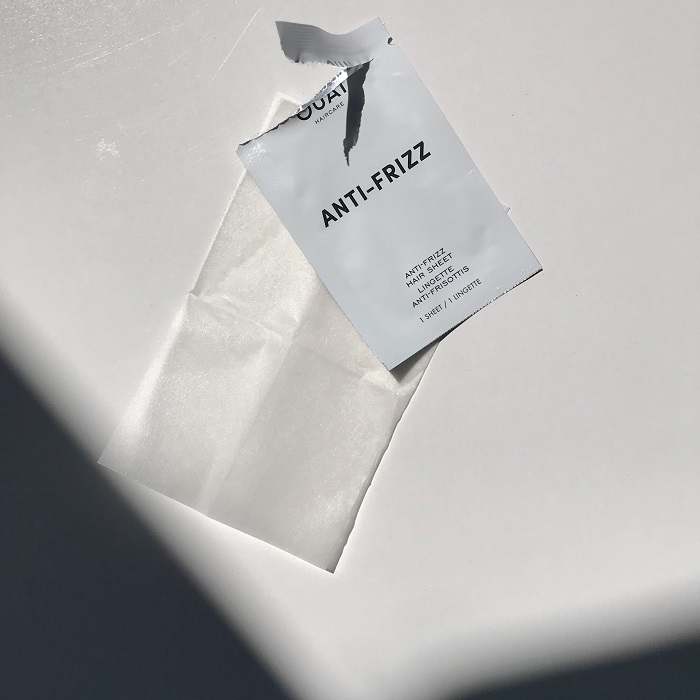 So here is the thing – I have a thick head of hair (it's a blessing and a curse). So on the days when my hair is frizzy, I have a lot of frizz to deal with. One of these sheets only cover about one quarter of my head. So I need four sheets to do my whole head.
If you have fine hair, and just want to deal with the occasional fly-away, these anti-frizz hair sheets are very handy to keep around. But if you have a lot of hair to deal with, one box won't last very long.
I would have to say the convenient packaging is the selling point for these hair sheets. There are a lot of good quality hair oils on the market that deliver the same results, but they are all packaged in bottles, and not very travel friendly.
I would keep my pack of 15 sheets for upcoming travels, but it's simply too wasteful to use this on a regular basis.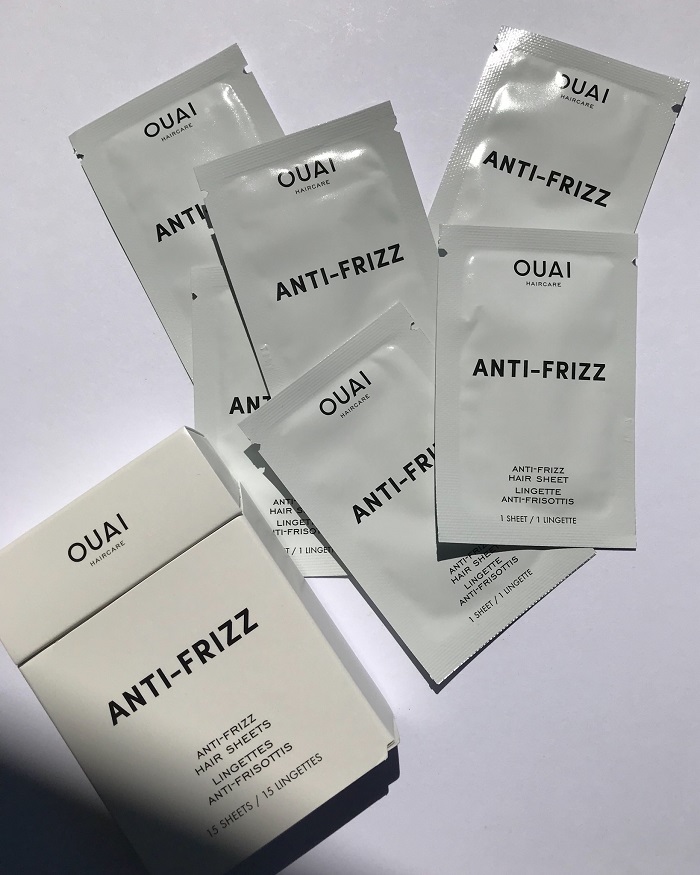 Shop The Post:
| Purchased |
Subscribe to the blog via email, unsubscribe anytime: