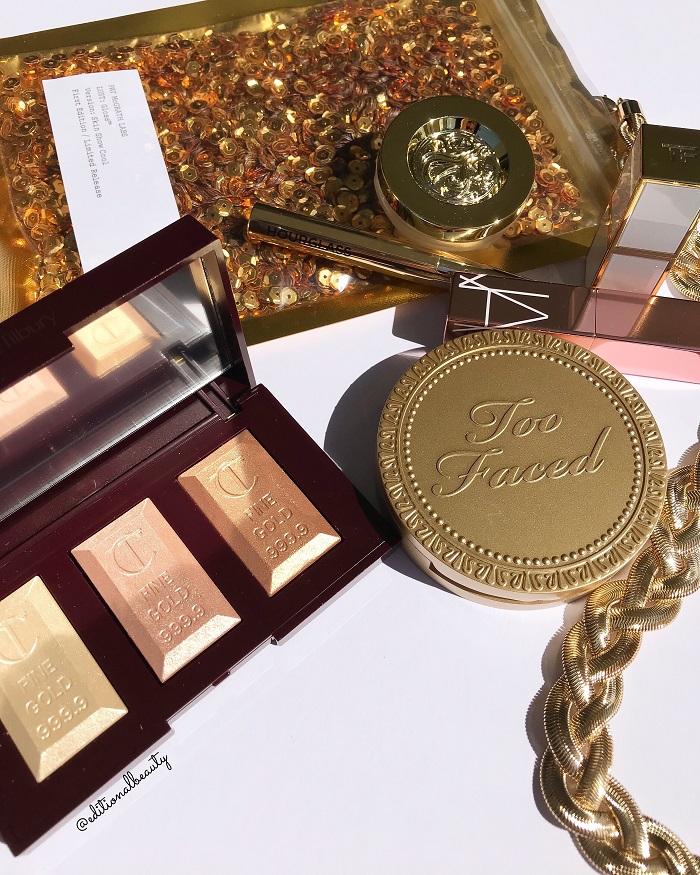 Three must have gold toned highlighters from Charlotte Tilbury, packed in one sublime palette.
The Review:
A followup to the Bar of Gold Skin Gilding Highlighter, the Charlotte Tilbury Bar of Gold Palette is a dream come true for highlighter lovers.
In the pan, they look like 3 mini gold bars, with bullion style engravings at the top. The bars are slightly raised from the pan. There are 3 gold toned shades – Gold, Pink Champagne and Bronze.
The formula is suitable as eyeshadow or face highlighter.
The powders are quite soft to the touch and applies very smoothly. Depending how to apply this, you can achieve a soft glow, or an intense, metallic finish.
Different Ways to Apply The Highlighters:
What I love about this palette is how versatile it is. There are different ways applying the highlighter, and you can get different levels of intensity from the shade.
First, you can choose between dry and wet application. The color payoff is already pretty good when applied dry, but a wet application really brings out the metallic finishes of these colors.
You can also choose to apply the shades individually or swipe a brush across all shades to mix them up.
In terms of color placement, you can use this to highlight your cheeks or adds a gold shimmer to the eyes.
Lastly, experiment the Bar of Gold Palette with different brushes. A duo fibre stippling brush will create a more sheer and glowy look. A eye shading brush or blush brush will yield a more intense color payoff.
The Shades: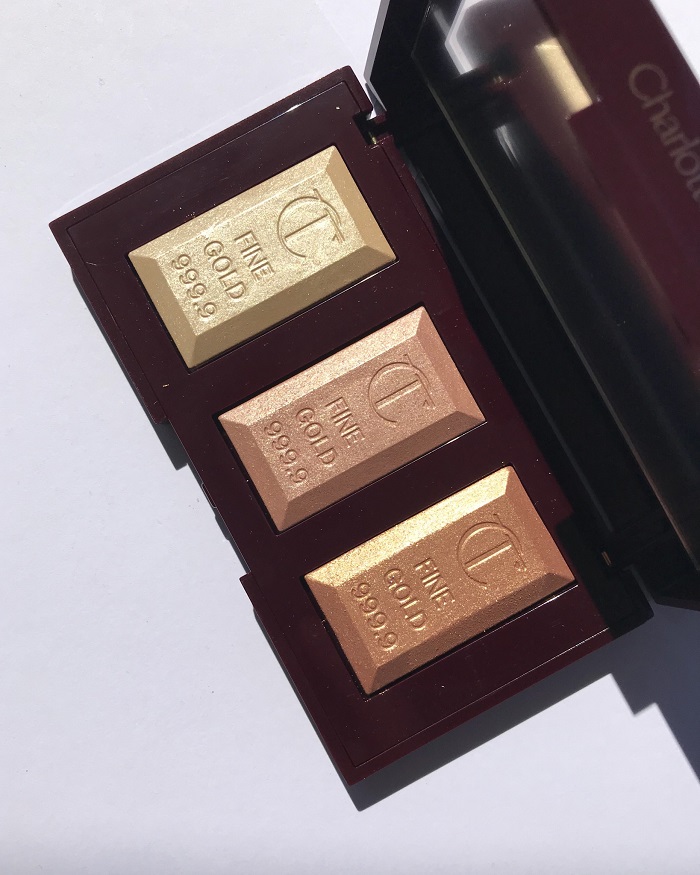 Gold is a pale yellow gold
Pink Champagne is a golden pink

Bronze is a golden bronze
The Swatches:
Here are the swatches, the top 3 rows are swatched dry, and bottom 3 rows are swatched wet: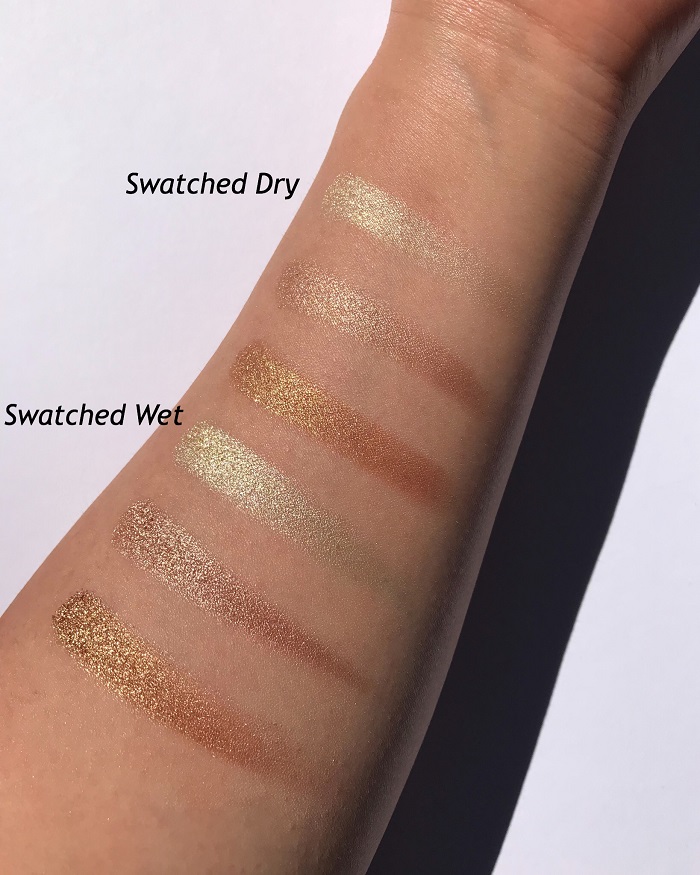 Shop The Post:
| Purchased |
Subscribe to the blog via email, unsubscribe anytime: