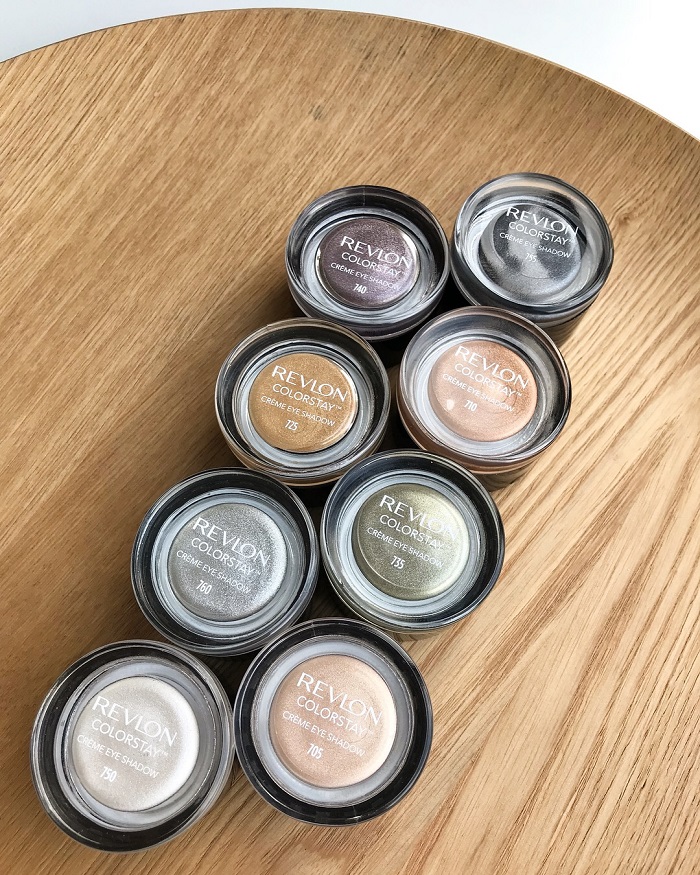 A highly pigmented and long wear cream eyeshadow from Revlon.
The Review:
There is something romantic about dipping your fingers into a creamy eyeshadow pot and smearing it across your eyelids.
I love it that crème eyeshadow formulas have improved so much in recent years. In the past, it was almost impossible to find a crème eyeshadow that doesn't crease in a matter of hours. Most brands are now able to make their crème formulas last as well as their powder counterparts.
The Revlon Colorstay range has a good variety of shades – from champagne beige to deep charcoal. All the shades have a shimmery finish.
You can wear these in 2 different ways. First as a base underneath powder eyeshadows. This technique will really enhance the color payoff of the powder eyeshadow and prolong the wear. Alternatively you can wear them by themselves. Just a smear across the eyelid and gently blend with your finger.
Staying power of these eyeshadows are quite good. When layered with a powder eyeshadow, these do not budge until you take it off with makeup remover. When worn alone, there is only slight fading after 8 hours, and no signs of creasing.
How To Store Your Crème Eyeshadows:
Like all crème eyeshadow products, these little pots have the tendency to dry out if not stored properly. Here is what I do to prolong their shelf life – store them upside down, leave them in a shaded spot or drawer, and make sure the lid is tightly closed.
The Shades:
Crème Brulee is a champagne beige;
Caramel is a shimmery medium brown;
Honey is a shimmery golden honey;
Pistachio is a mossy green;
Blackcurrant is a cool toned purple;
Vanilla is a shimmery sheer white;
Licorice is a shimmery deep charcoal;
Earl Grey is a silvery grey.
The Swatches:
Here are the swatches: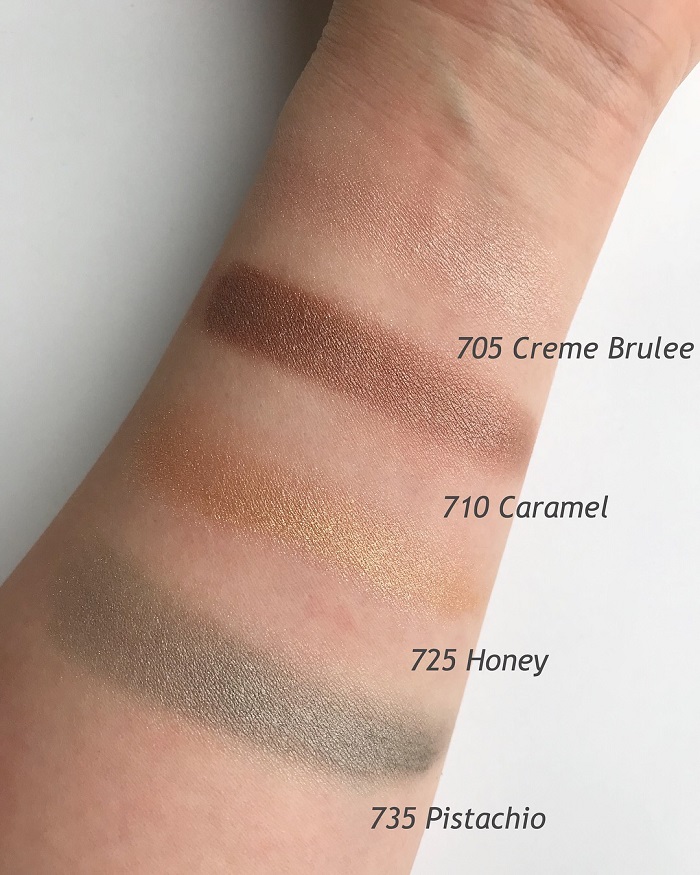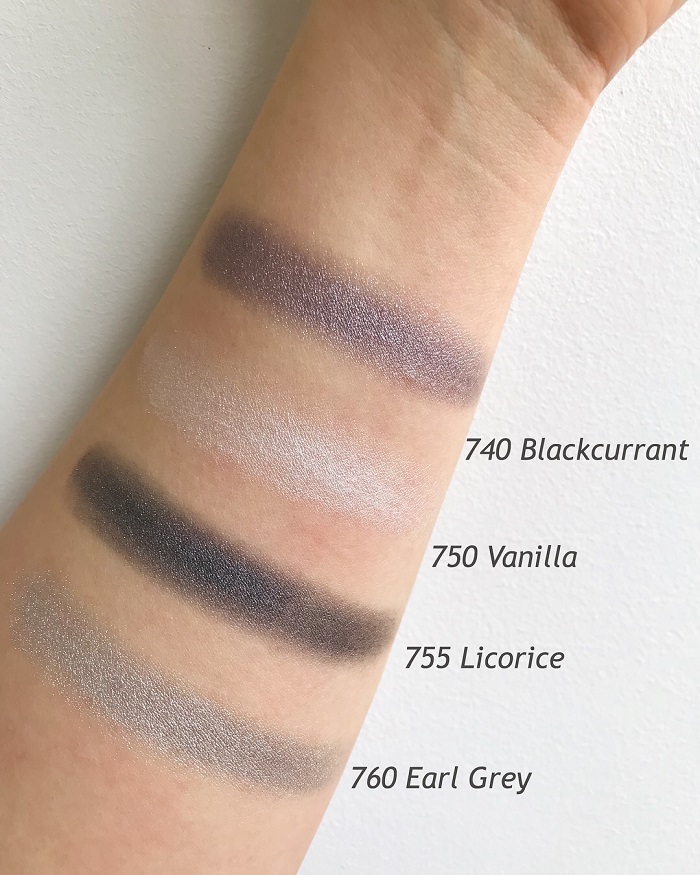 Shop The Post:
| Purchased |
Subscribe to the blog via email, unsubscribe anytime: