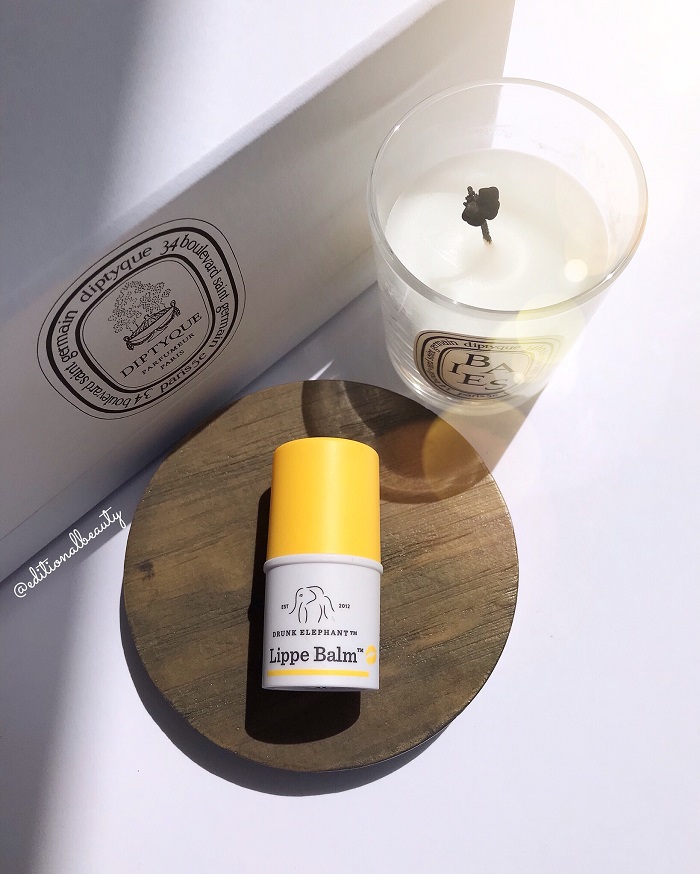 Packed with a nourishing blend of oils, this is a decadent lip treatment from Drunk Elephant.
The Review:
There are only a few skincare brands that can make clinical skincare look cool. Drunk Elephant is definitely one of those brands.
Being an avid collector of lip balm, I had to check out their Lippe Balm.
Just by looking at the ingredients, this is a huge step up from most other brands' lip balms – they've infused blend of avocado, mongongo, cranberry and marula oils, Vitamin C and even peptides into the formula.The size of the tube is interesting. It's much wider than traditional lip balm tubes. So I swipe it over both lips at the same time, rather than doing lower and upper lips separately. Also the bright canary yellow cap makes it very easy to locate at the bottom of my handbag.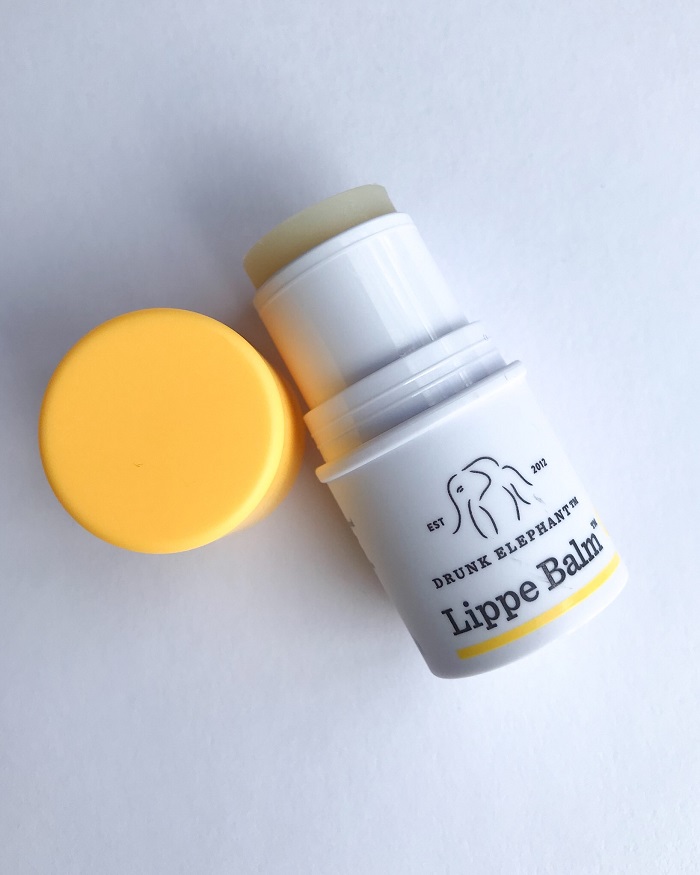 On application, the Lippe Balm feels slightly waxy. Then it settled quite nicely into the lips after a few seconds (rather than sitting on top the lips). It doesn't feel heavy or oily at all.
The Lippe Balm is completely colorless and fragrance free.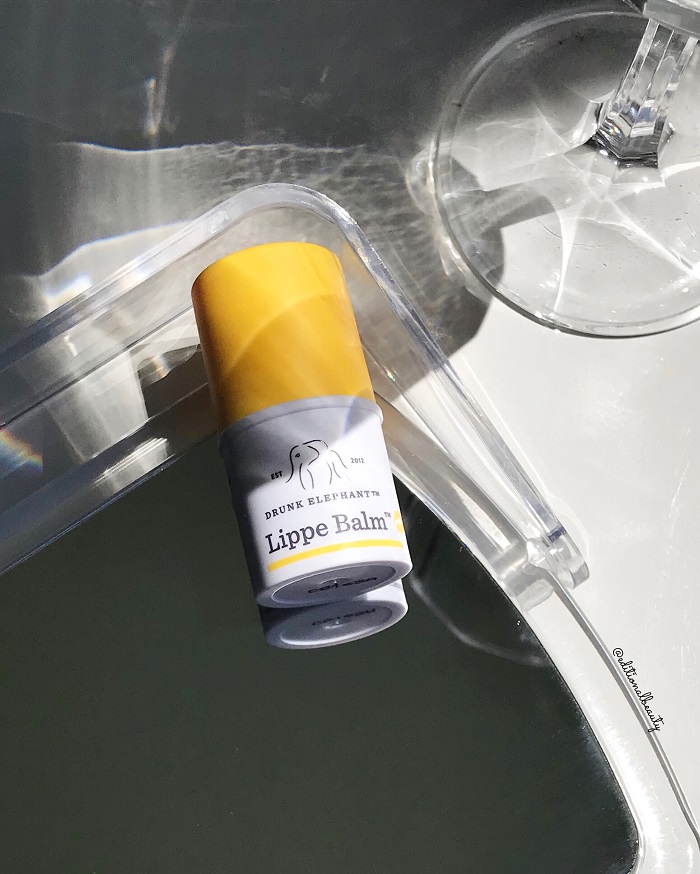 Overall, it's an extremely nourishing and hydrating lip balm, mostly likely due to the use oil blend used here. I admit it's costly for what it is. If you generally have well hydrated lips, you should be fine with a more affordable formula. But I think the Drunk Elephant Lippe Balm is great for someone with chronically dry or even cracked lips, as this is the only lip balm I've come across with peptides, which helps to repair and build skin cells.
Shop The Post:
| Purchased |
Subscribe to the blog via email, unsubscribe anytime: