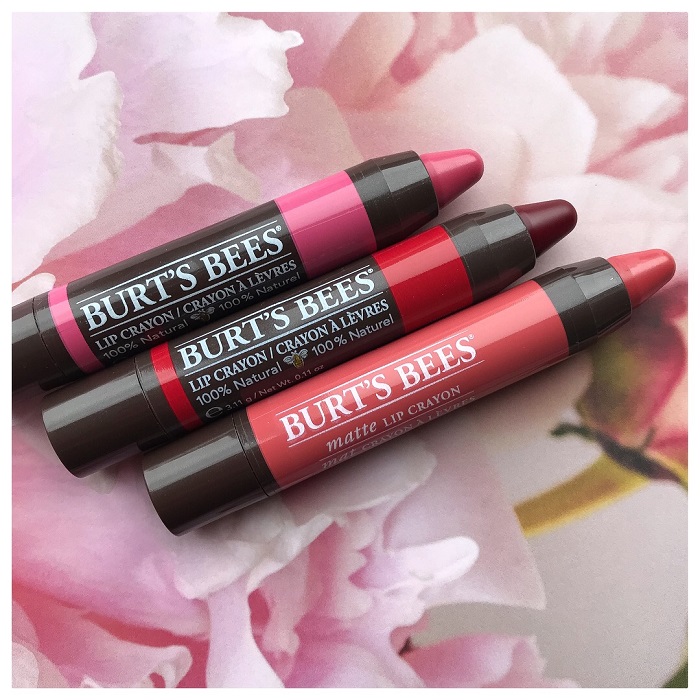 A creamy and 100% natural lip crayon from Burt's Bees.
The Review:
It's interesting to witness words like "clean beauty","non-toxic" becoming so buzzy in the beauty space during recent years.

Meanwhile, the brand which was founded on beeswax lip balms have been quietly tinkering with colored cosmetics, launching a line of products, all made with natural ingredients. The best part – they are all sold at super affordable prices!
I've picked up three of their lip crayons to review.
The lip crayons is a twist up design, so there is no need for a sharpener. The texture is super creamy and easy to apply. The color lasts a good 3 to 4 hours, with eating and drinking in between. It does leave a nice looking stain at the end of the day.
If you are looking for an affordable lipstick, made of natural ingredients, this one is definitely worth trying.
The Shades:
Niagara Overlook is a warm coral red with some slight pink undertones: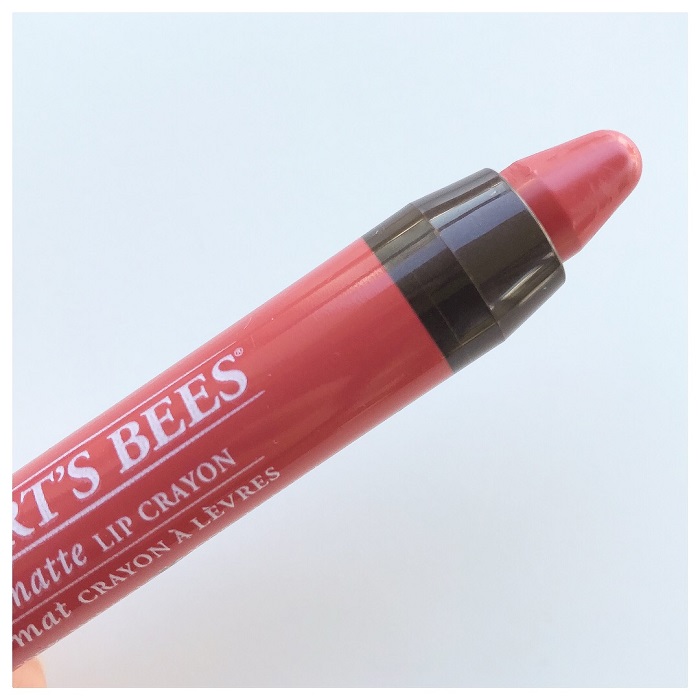 Hawaiian Smolder is a plum pink: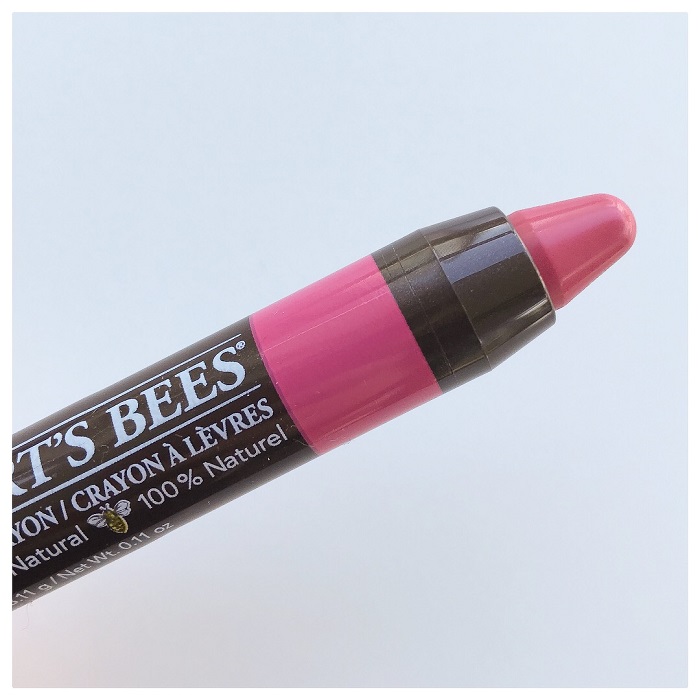 Napa Vineyard is a deep wine red: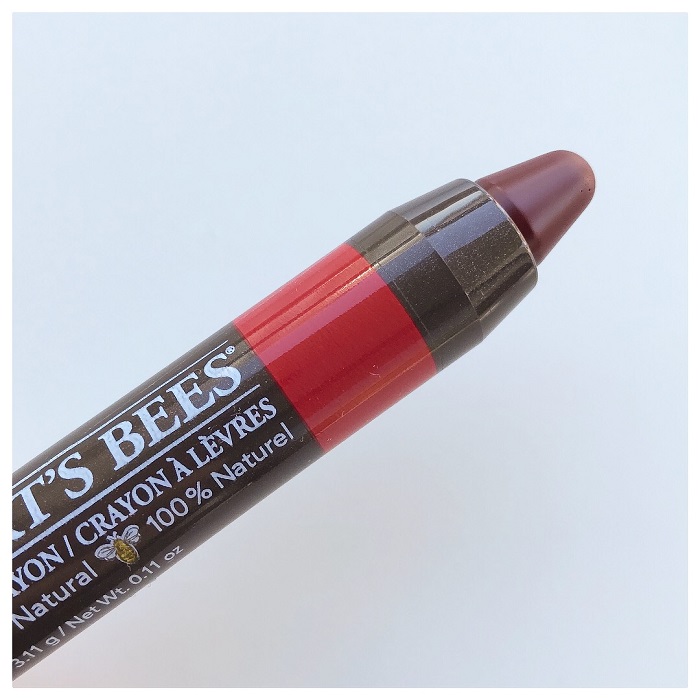 The Swatches:
Here are the swatches: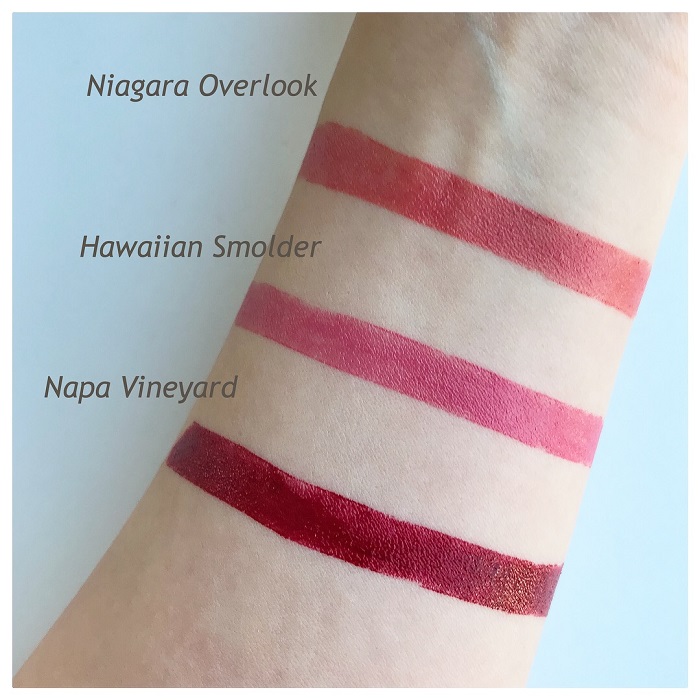 Shop The Post:
| Purchased |
Subscribe to the blog via email, unsubscribe anytime: