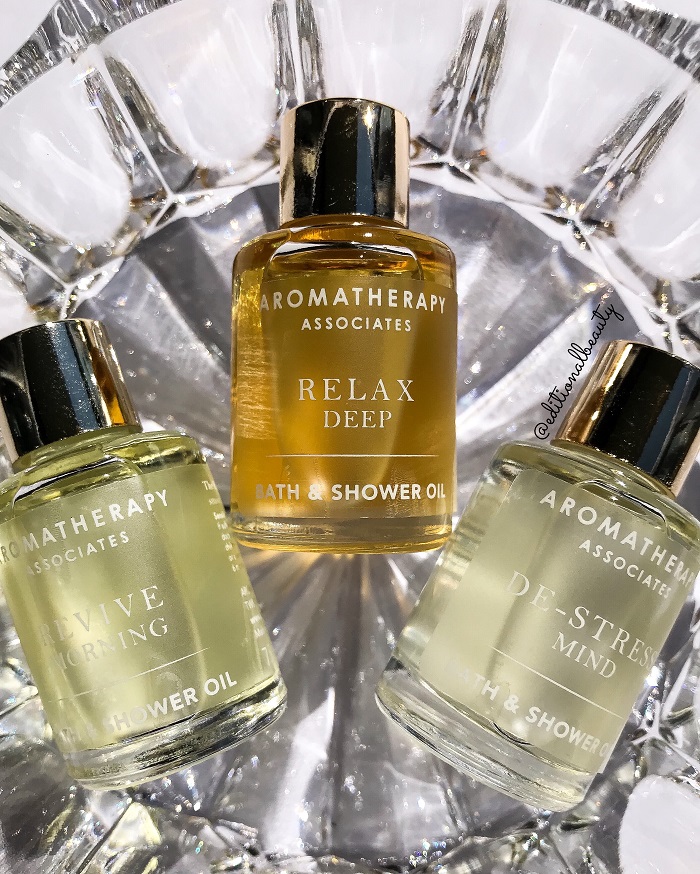 A trio of bath and shower oils from Aromatherapy Associates.
The Review:
I love that oils are experiencing a revival in beauty! Face oils, dry body oils – you name it, and they are all fabulous! These Aromatherapy Associates oils definitely steps up the bath and shower game.
The brand released this mini box of three bath and shower oils – Deep Relax, De-Stress Mind and Revive Morning. Each bottle contains7.5ml of oil, and you only need one third of a bottle each time you apply in the shower or bath.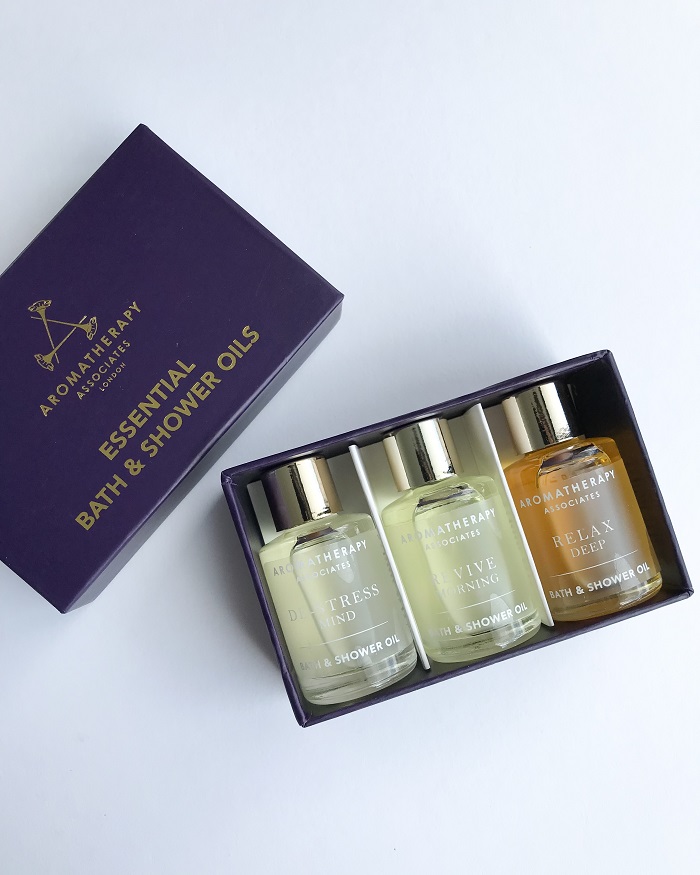 Firstly, this stuff is potent! As soon as I removed the box lid, I was enveloped in the smell of the oils already.
The main ingredient is coconut oil, which is a great carrier for all those scent molecules, while providing hydrating benefits to the skin.
If you are taking a bath, pour one third of a bottle into the water. If you prefer showers, rub some of this oil on your body prior to jumping into the shower.
The Blends:
Deep Relax is a blend of vetivert, patchouli, Australian Sandalwood and wild camomile. The blend is designed to help ease insomnia;
De-Stress Mind is a blend of lavender, rosemary leaf,cajuput, ginger root, juniper and pine leaf. The blend is designed to help you unwind after a busy day;
Revive Morning is a blend of rosemary leaf, grapefruit peel,mandarin, eucalyptus, cajuput, pine leaf, juniper fruit, geranium and peppermint. This blend is designed to energise and uplift your energy in the morning.
When using sparingly, I find these oils to be very powerful and helps to restore my energy. It's also a great introduction to the world of aromatherapy. I don't use aromatherapy products regularly, as my partner is not a huge fan of them. But these oils definitely steps up the otherwise mundane shower routine, while still keeping the aromatherapy experience very private.
Shop The Post:
| Sample |
Subscribe to the blog via email, unsubscribe anytime: