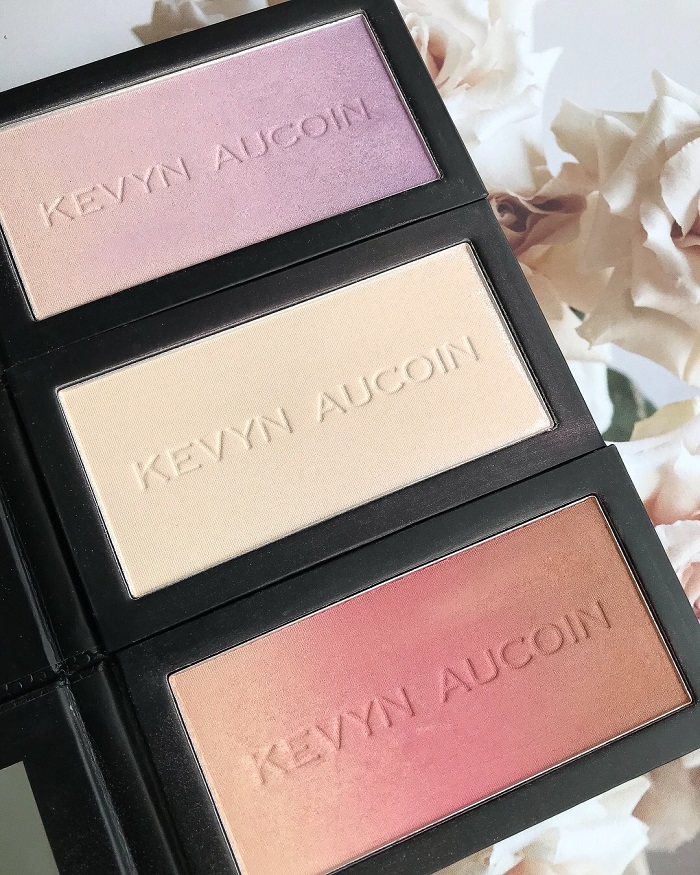 A magnetically designed travel-sized face palette from Kevyn Aucoin.
The Review:
In case you are not familiar with Kevyn Aucoin's namesake line – his products are made to last! I purchased some of his brushes at least10 years ago, and they are still going strong. In terms of colored cosmetics,the brand doesn't chase trends, rather they create classic shades and formulas that withstand the test of time.
The Neo Trio is a curated selection from his cheek color products – The Neo Setting Powder in Matte to Glow, the Neo Limelight in Ibiza and the Neo Bronzer in Capri.
You can get all three shades individually in a huge 21gcompact, whereas the Neo Trio is 7g each shade. The three shades are joined by magnets on the side of their packaging, so you quickly click them together for easy storage, or pull them apart when you want to separate them.
All three powders are incredibly finely milled and lasts the whole day with no issues.
The Shades:
In the pan, the Neo Setting Powder Matte to Glow appears to be a shimmery highlighter. In fact, it has a shimmery over-spray at the top.Once you get to the real product, it's the most beautiful pearly sheen luminizer in a pan. It produces a soft-focus lit-within glow to the cheeks.
I have to admit the name "Matte to Glow" is a little misleading. The brand claims that it's more matte on the left hand side, and shimmery on the right hand side. But I'm seeing shimmer throughout the pan. In addition, this is not a powder suitable for setting your foundation (as the name would suggest), it should be categorised as a highlighter.
Neo Limelight Ibiza looks like a lilac blush in the pan.When applied, it shows up as a sheer pink against the skin. Despite its apparent looks, it's actually a very versatile cheek color.
Neo Bronzer Capri is a medium toned bronzer, with warm understones. The pan is lighter on the left hand side, and deeper on the right hand side. Depending on your skintone and mood, you can pick your desired level of color and adjust accordingly.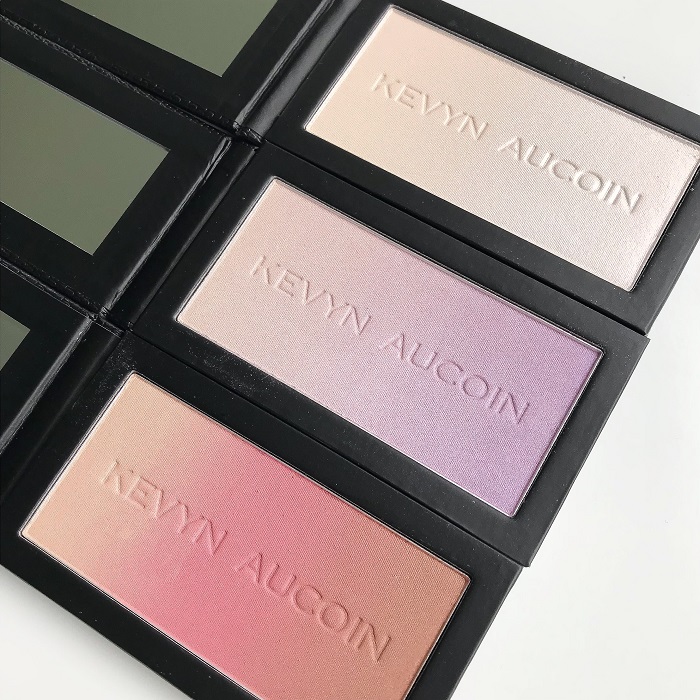 The Swatches:
Here are the swatches: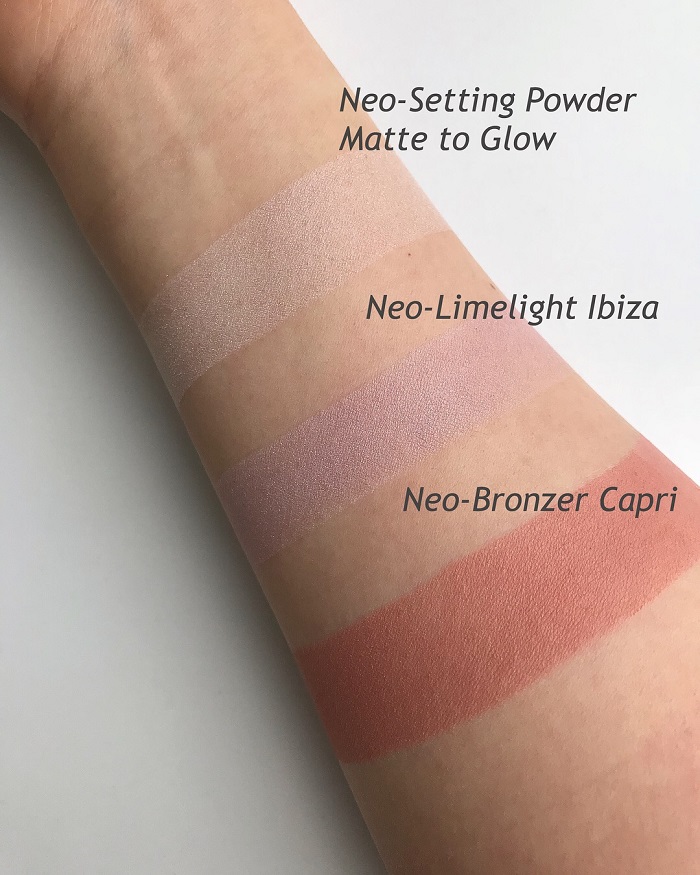 Shop The Post:
| Purchased |
Subscribe to the blog via email, unsubscribe anytime: