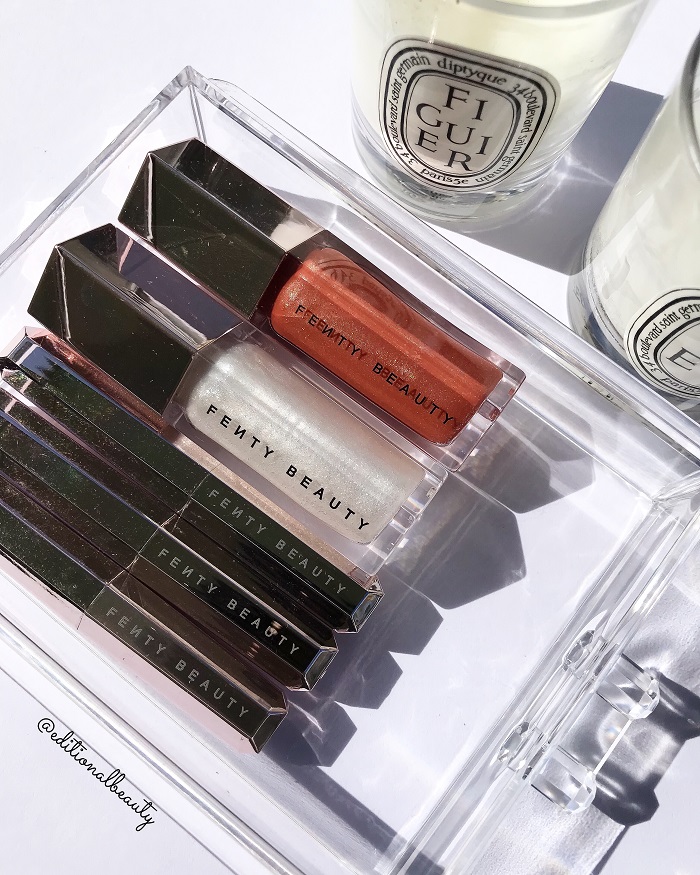 The universally flattering, gotta-have lipgloss from Fenty Beauty!
The Review:
I have to say I was quite intrigued by the idea of a universal colored lipgloss, that's not a medium toned rose crème. Fenty Beauty definitely saw a product gap in the market that we didn't know it existed.
The lip luminizers come in the brand's signature hexagon packaging. It has a short and stubby kind of shape. The tube is made out of clear plastic and rose gold metallic cap, and has a nice weight to it. Just from the packaging alone, it definitely looks like a prestige brand lipgloss.
When you pull out the lipgloss wand, you would see the doe foot is noticeably larger than regular glosses. When using this to apply the lipgloss, I don't see much difference in the finish, but I like the cushioning feel on my lips.
The gloss has a peach vanilla scent, and glides on very smoothly. On the lips, they look ultra shiny! When they are in the tube, the lip luminizer look very shimmery, borderline glittery, but it's a lot more toned down when applied. I would say it's a shiny finish with a touch glimmer.But upon very close inspection, you'll notice the shimmer on the lips.
It has medium level of pigmentation – it enhances the lip's natural color, but doesn't completely coat them in in opaque layer.
The formula feels lightweight and is not sticky or heavy at all. In terms of lasting power, it's very similar to other lipglosses, so you would need to reapply every few hours.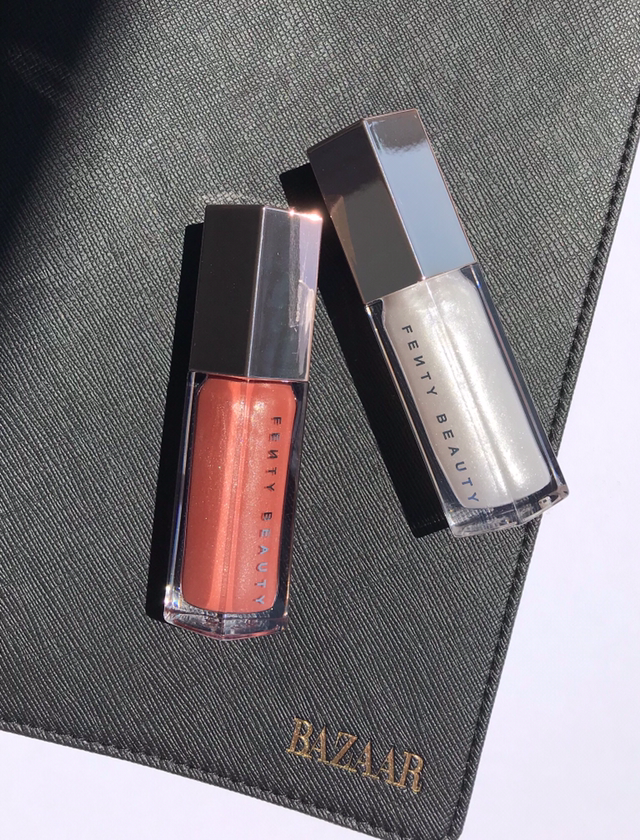 The Shades:
Fenty Glow is a muted rose with brown understones and pearly sheen: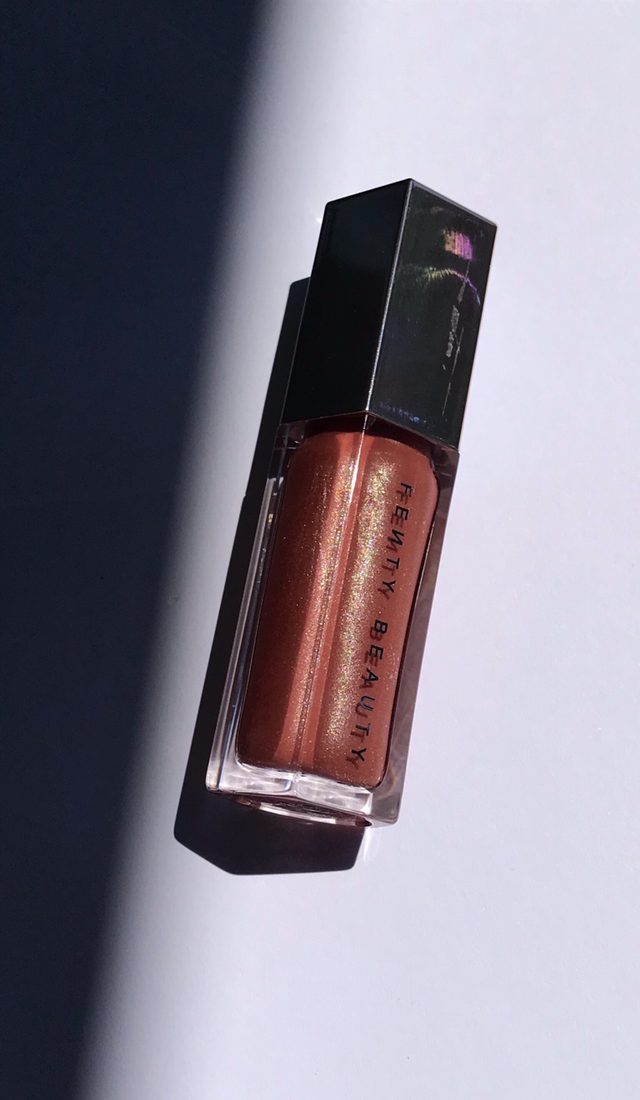 Diamond Milk is a shimmery pearl: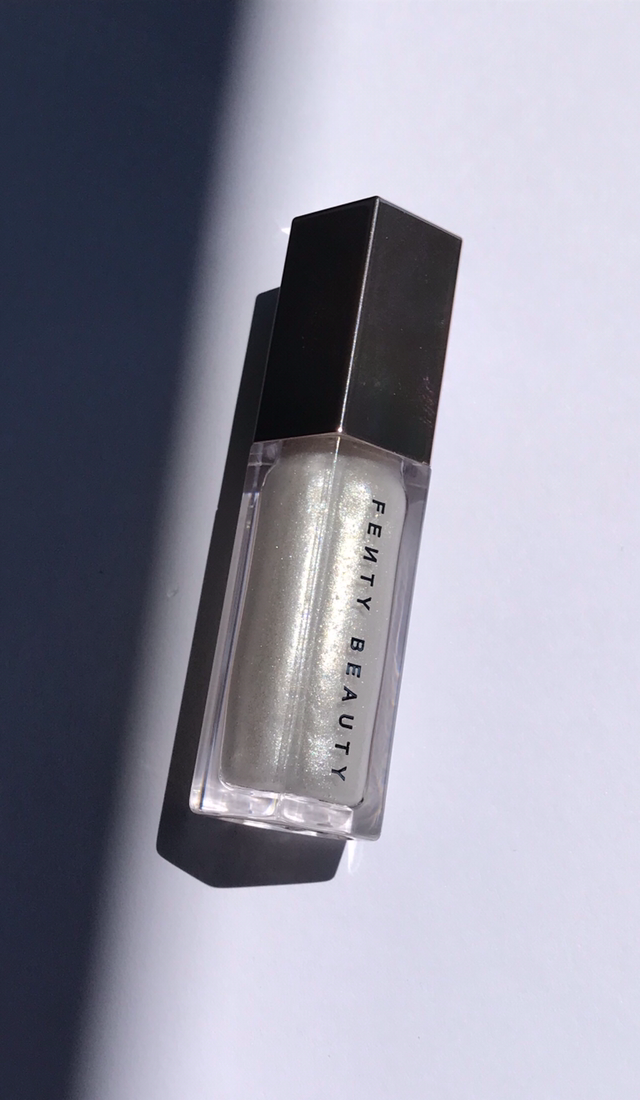 My skintone is around NC25 and NC30 in MAC foundation, and I find these two shades are indeed "universal".
The Swatches:
Here are the swatches: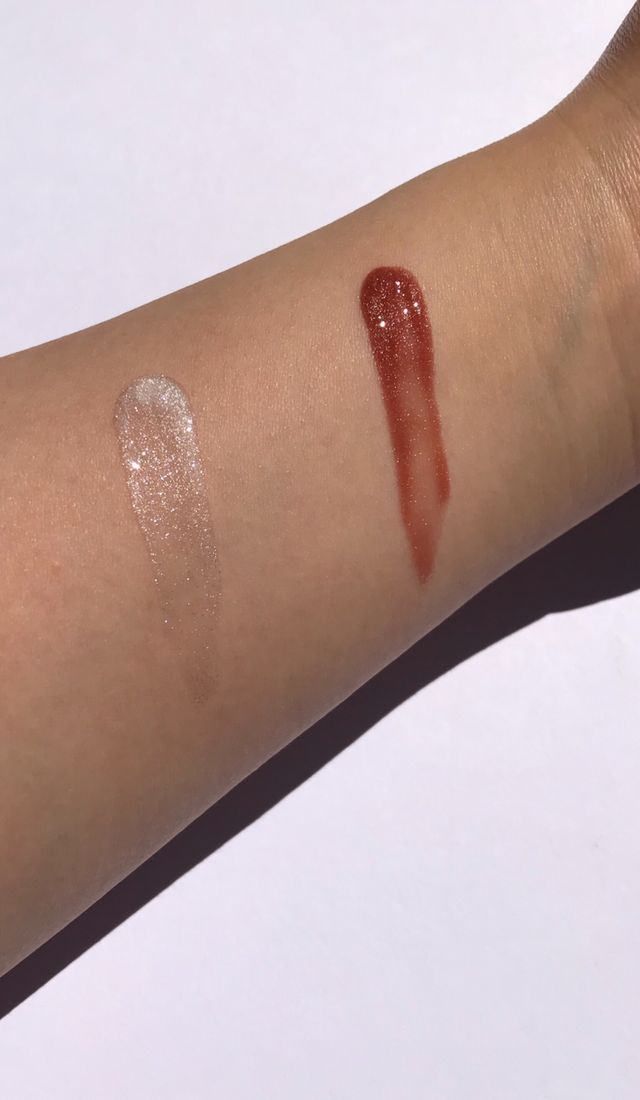 Shop The Post:
| Purchased |
Subscribe to the blog via email, unsubscribe anytime: