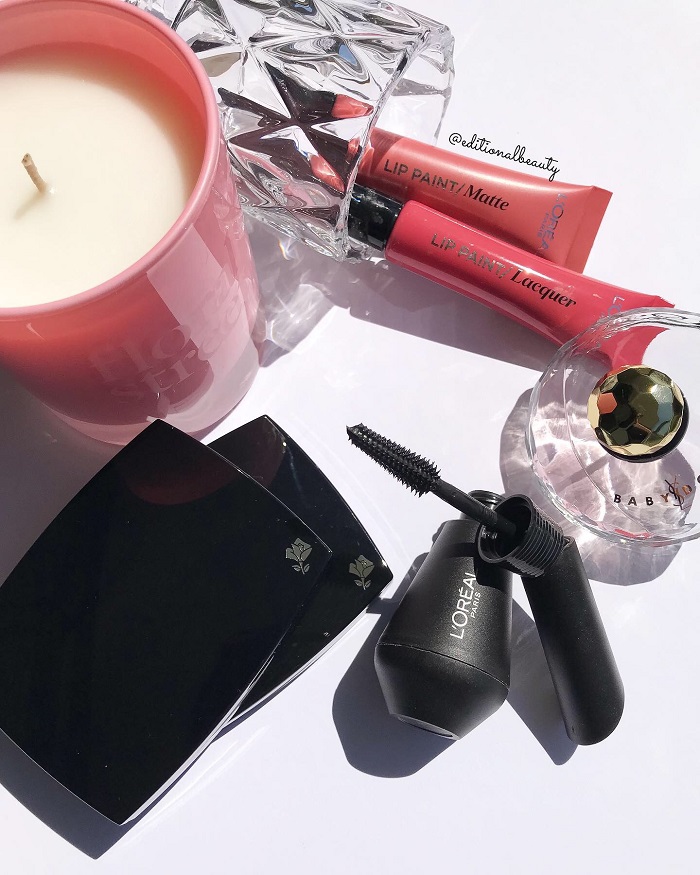 A dual-position, bendable mascara from L'Oreal Paris.
The Review:
In terms of packaging, the new L'Oreal Unlimited Mascara definitely catches your attention when browsing the makeup aisles. It's short and round, quite different to the usual long and slim proportions of a mascara tube. Nonetheless, it's a very intriguing product, and I love testing out new mascaras, as I have hopelessly short Asian lashes.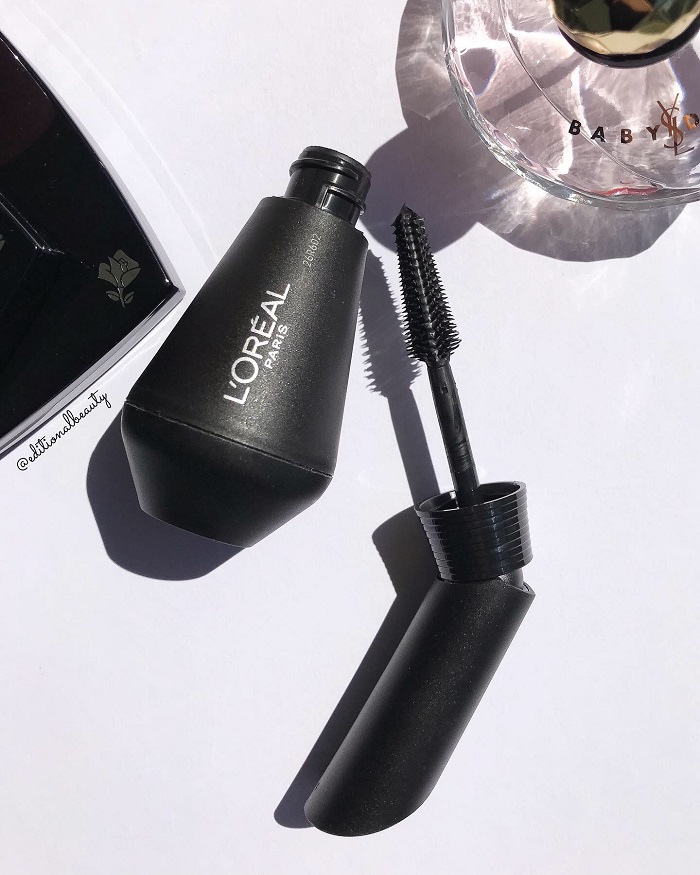 The main feature of the Unlimited Mascara is the bendable wand. You pull out the wand, and everything looks straight at first. There is a click-and-lock mechanism in the middle of the wand, where you can press to bend the mascara.
When testing this mascara for the review, I've been using it in 2-steps – first do a quick coat of the lashes with the straight wand, then finish off those hard to reach corners with the bent wand. The finished look is more defined, separated and thicker looking lashes, and it helps me to find those little lashes in the corner that I didn't know I had.
Currently the Unlimited Mascara only comes in black, but it is a new release, so I won't be surprised to find more color releases in the future.
Lasting power is quite good, there are minimal smudges under my eyes at the end of a long day. However, I do wear a thin layer of loose powder under the eyes to prevent smudging.
The Formula: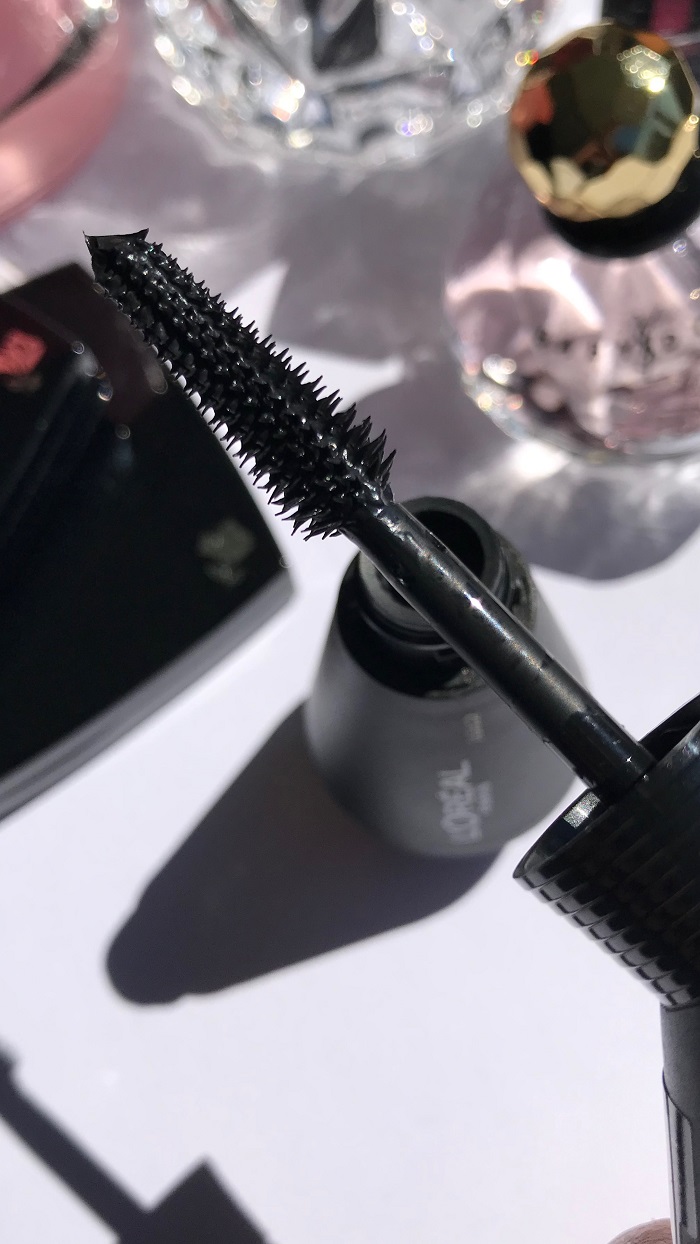 I find the formula to be a good consistency – not too wet, not too dry. It has a silicon/plastic brush, which I prefer, as they glide onto the lashes much better than traditional bristle brushes.
Overall, it's a good formula for everyday makeup looks – my lashes look longer and more defined, however, it's not designed to achieve the false-lash look. Lastly, if you have lashes in hard-to-reach corners, and you've always wanted a product to enhance them, this is a good mascara to try out.
Shop The Post:
| Sample |
Subscribe to the blog via email, unsubscribe anytime: