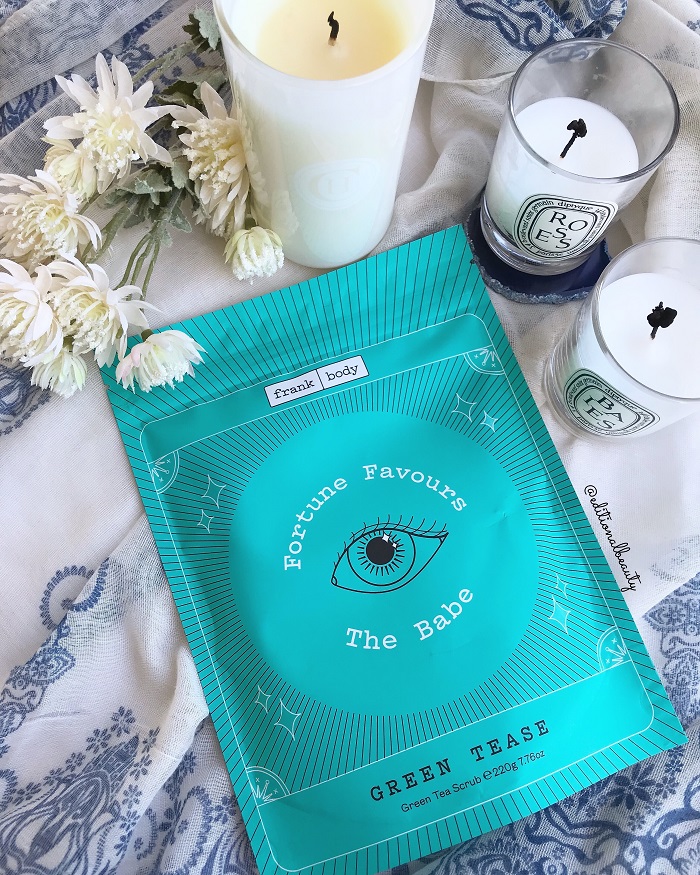 A limited edition, green-tea based body scrub from Frank Body.
The Review:
If you've familiar with Frank Body, I'm sure you've tested out their cult favourite coffee scrubs (available in a variety of yummy flavours like Peppermint and Coconut). The scrub is loosely packed in a bag, very similar packaging to the bags of coffee you get from the local market. You reach into the bag and grab a handful of the coffee scrub, and rub them all over your body. Once rinsed off, you are left with soft and smooth skin. The product is said to be inspired by an old wives tale, that cast-off coffee grinds are great as exfoliators.
The results are tantalising and definitely live up to the claim, but I've always found their coffee version to be too messy. Cleaning up my bathroom after each use is not something I looked forward to.
The new Green Tease scrub is like the little sister to the coffee scrub, and I found the application to be significantly less messy.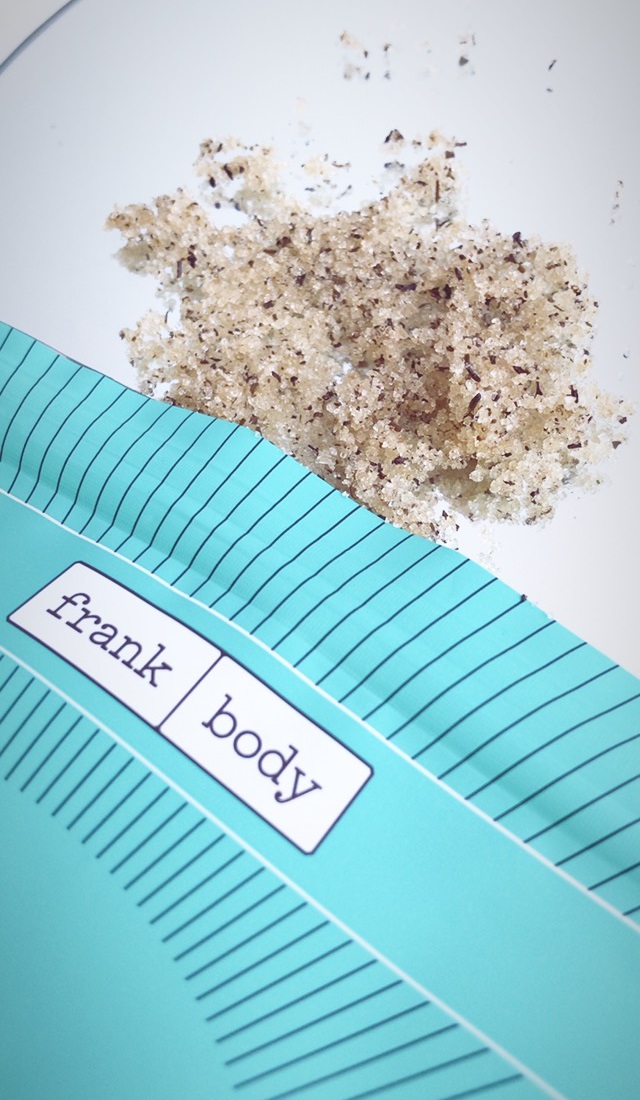 First, let's talk about the smell of the product. Just like most other Frank Body products, the brand whips up a scent to match the product. This one smells like an exotic cinnamon vanilla spice blend. Honestly, the scent is so mouth-watering, it makes me want to sprinkle it on buttered toast (not that I would recommend doing this!)
Compared to the coffee scrub, the green tea version has the same delivery method, but the granules are much smaller. The color of the product looks lighter as well. However, it still provides a satisfying scrubbing session in the shower.
The Green Tease Scrub has avocado oil and honey blended into the mix, so in addition to sloughing off the dead skin, it adds back in some nice moisture.
After each use, the skin on my body feels noticeably softer. This is a physical exfoliator, I would suggest using this once or twice a week, and not every day, otherwise you might risk over-exfoliating. Although the granules of the Green Tease Scrub are smaller than their Coffee counterparts, this is still a body exfoliator, and not suitable as a face scrub. Frank Body makes a separate face scrub (called the Creamy Face Scrub), which is a great choice for that purpose.
If you love the results from their coffee scrub, and find it too messy, the Green Tease Scrub is a nice alternative.
Shop The Post:
| Sample |
Subscribe to the blog via email, unsubscribe anytime: