If you Google "Beauty Top Shelf", you end up with 220 million search results! There are blogs solely dedicated to the Top Shelf – Into The Gloss, Topshelf Beaute just a name a few. Basically, we are completely obsessed with perfecting our beauty top shelf.
But I have to ask – what about the bottom shelf? There are products that almost never get photographed, because they are not that photogenic. The brands usually have a rather utilitarian vibe, not luxury. However they work just as hard as your top shelf!
Today's post is all about my top 9 bottom shelf beauty products. It's time to show them some love!
Tweezerman Tweezers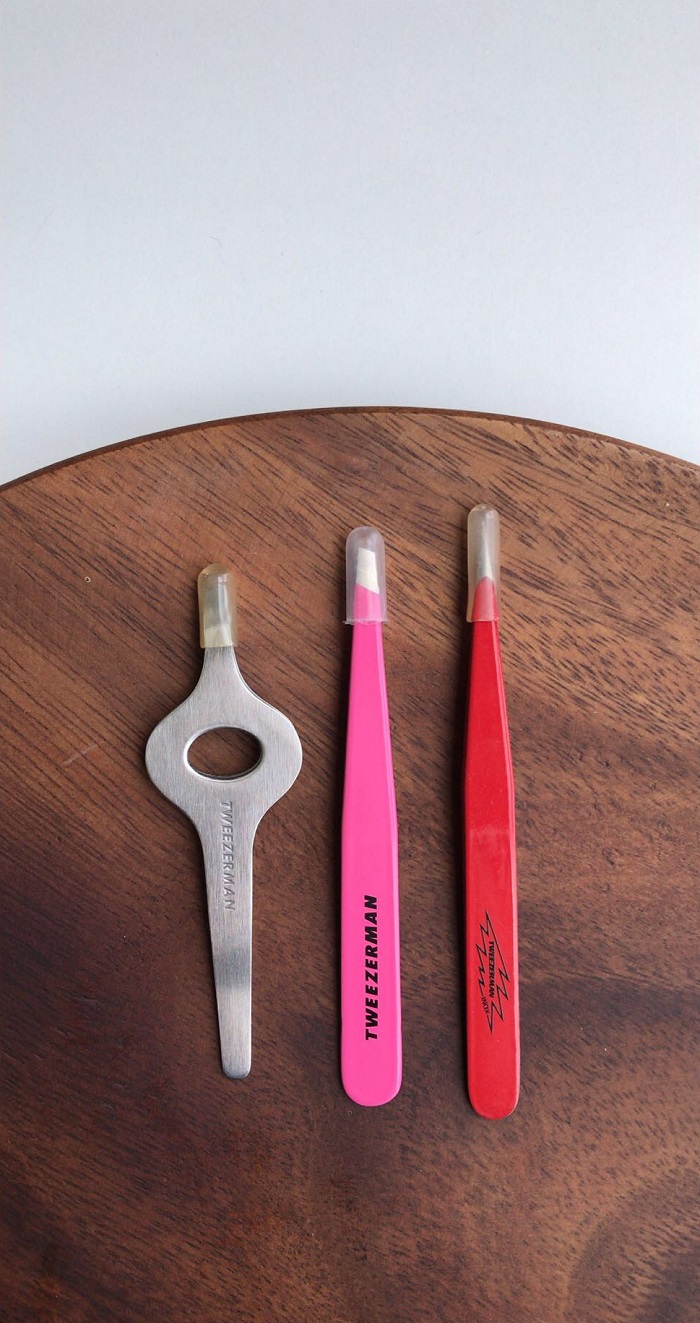 I've been using Tweezerman Tweezers since I was a teenager! The German manufacturing really produces some reliable tools. Whether it's a rogue brow hair or splinter, these babies get the job done. They also come in slanted or pointed, depending on your preference.
Over the years, Tweezerman has experimented with different colors and designs, just to make the packaging a tad more interesting, but it always fail to carry a sense of gilded luxury. Hence it's a bottom shelf mainstay!
Rubbing Alcohol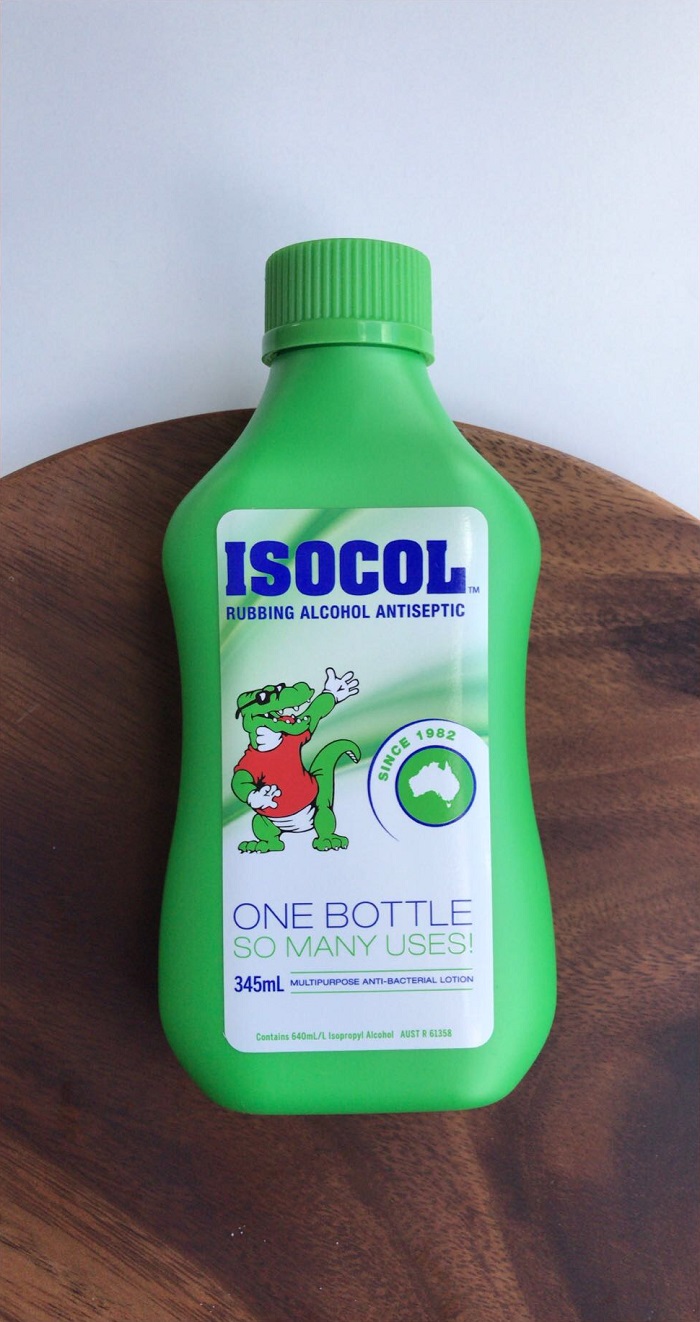 It doesn't get more utilitarian than this! Need to clean those Tweezerman tweezers in a hurry? Use rubbing alcohol! Get yours from local pharmacy or supermarket.
invisibobble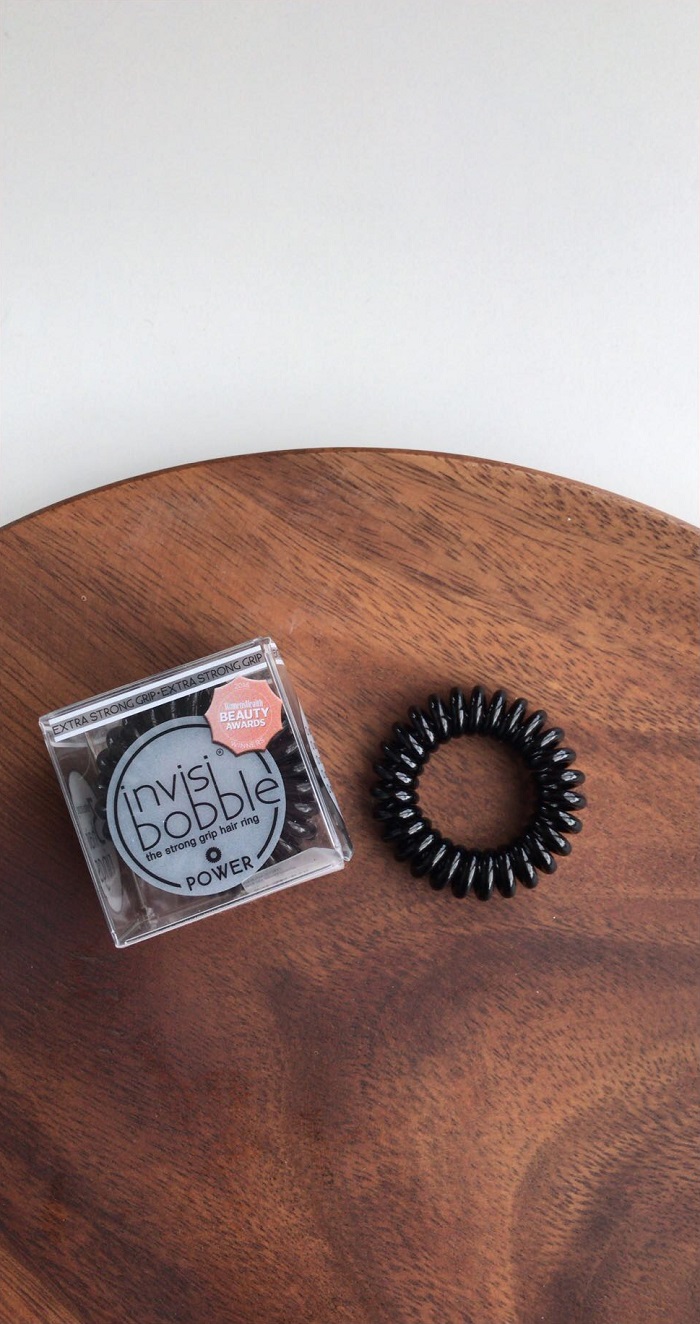 The invisibobble has been around for a while now. It was invented by an 18 years old Sophie Trelles-Tvede, who was a college student attending a dress-up party, had a light bulb moment when putting up her hair using phone cords.
Personally I still find them kind of strange looking, but they live up the claim – ties up hair without putting a dent in them. Since inventing the original version, the brand has added Power, Nano, Kids, Slim and Basic invisibobbles to the portfolio. Each designed for a specific need or demographic.
I have thick and coarse hair, so the Power version has been my go to.
Bottom Shelf Beauty – Tangle Teezer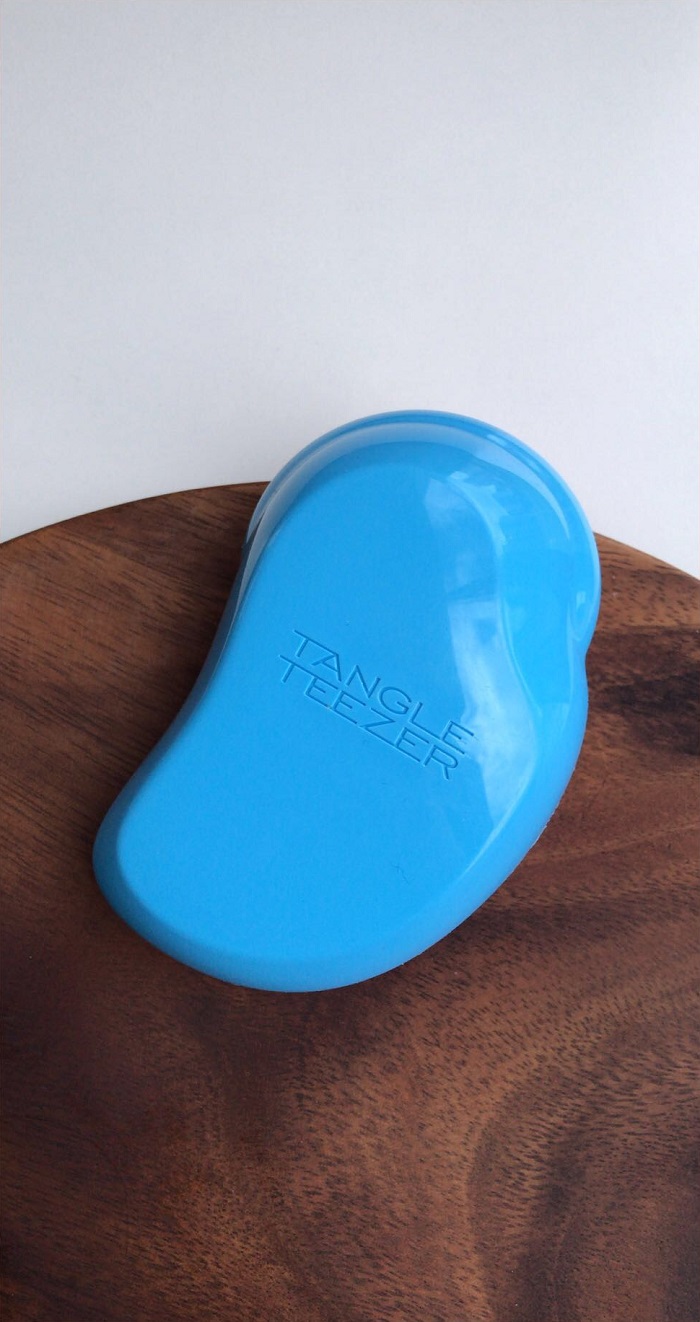 Another strange looking hair tool that's completely worth the hype – the Tangle Teezer! And where would I be without my Tangle Teezer? Probably still detangling my hair with a traditional brush…
It was invented by a hair colourist, designed to glide through the hair, gets rid of tangles and knots effortlessly.
When the brush first became available in Australia, there were only a few color options to choose from, but these days they have an array of colors and finishes.
My only complaint about this brush is that it can't withstand blowdrying. Hence you'll need to purchase another brush for blowdrying purposes.
Bottom Shelf Beauty – Wide Tooth Comb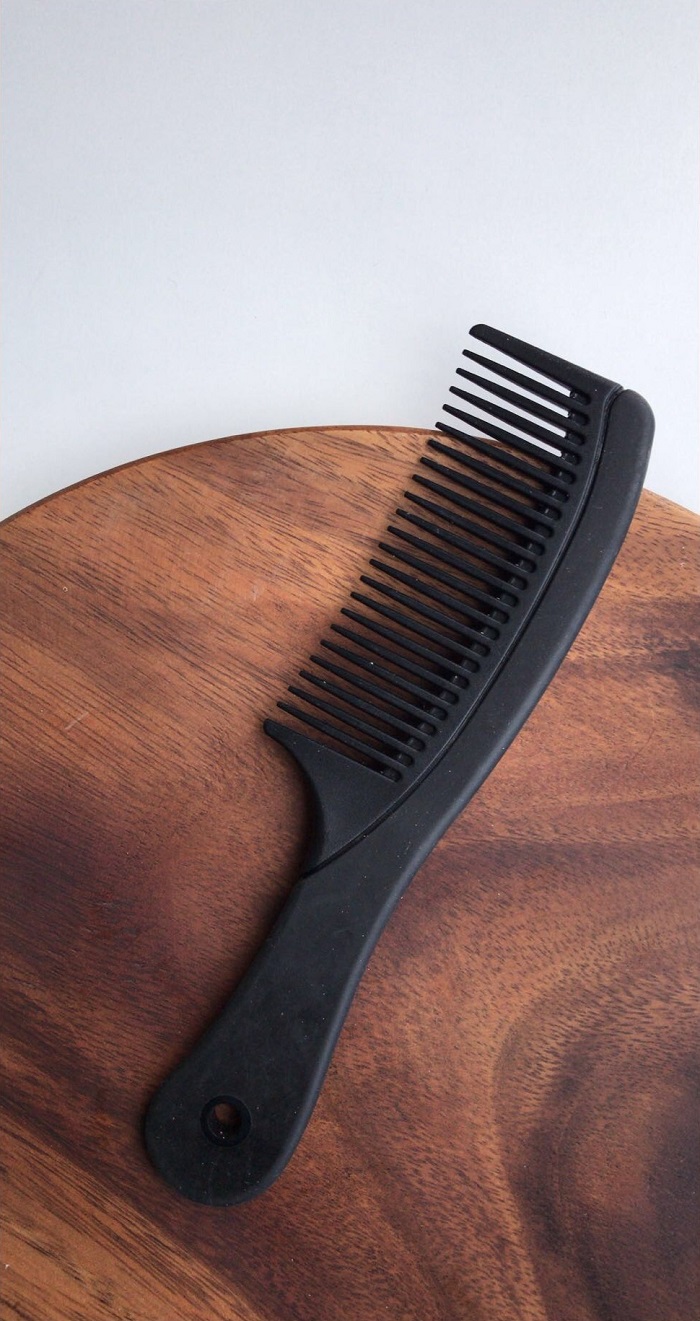 This is just a generic brand wide tooth comb. Pretty sure I got it for $2AUD from my local supermarket. I've had mine for years, so definitely got my monies worth.
It's very reliable when I want to evenly distribute hair oils and serums through my hair. It results in a much smoother application than using my fingers.
Lavanilla The Healthy Deodrant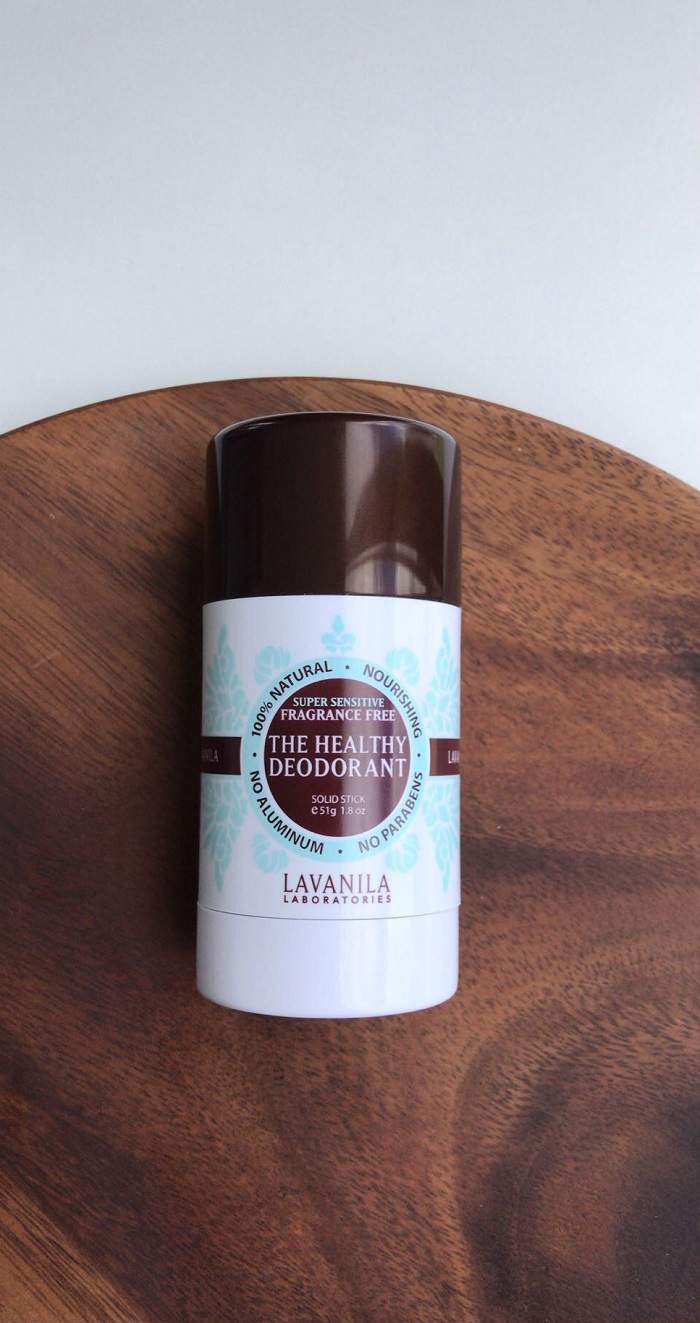 The natural deodorant market has really picked up in the last few years, all thanks to the Clean Beauty Movement. There are a lot of brands now who make natural deodorants, without the nasties like aluminium. However, most of them smell like sandalwood, cedar or citrus. Not that I don't like these scents, but it always competes my perfume. In some other cases, the deodorant just doesn't work very well, or require touch-ups during the day.
Lavanilla is the only natural deodorant I can find that works, and doesn't have a scent. Note that this is not an antiperspirant, so you'll still sweat, but the deodorant eliminates any odour.
Real Techniques Brush Cleaning Pad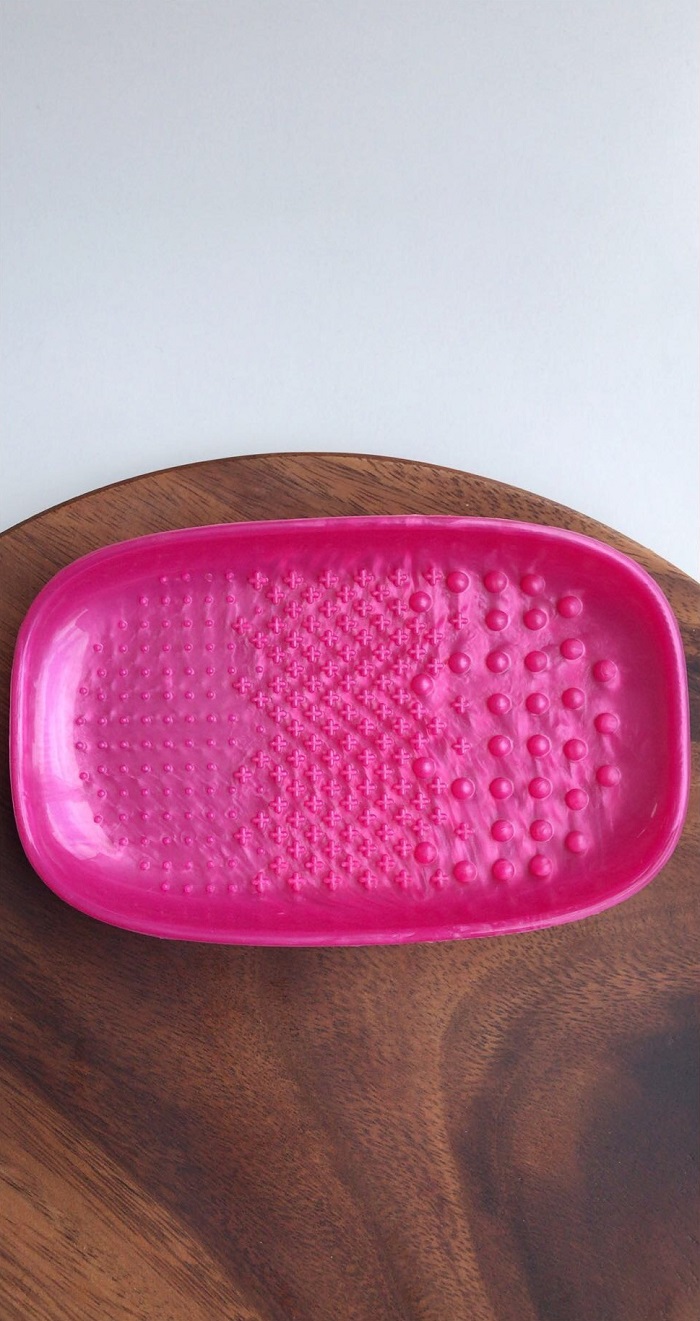 Firstly, you should clean your makeup brushes at least once a week. I even know people who clean them after every use. Those brushes can hold onto product residue, dust and grime. Chances are you wouldn't want to put them back onto your face. Clean brushes would perform much better as well, in terms of evenly applying and distributing product onto the skin.
For years and years, I would wash all my makeup brushes just by using my hands. Basically pour a little baby shampoo into the palm of my hand, swirl the brush around with a bit of water, then rinse it clean. Then repeat the whole process until my entire brush stash is clean. My hands would always look like a prune after washing like 10 brushes.
When the brush cleaning pads came into the market, it was a life saver! This one is from Real Techniques. It's made from a durable rubber material that has bit of bend to it. It's also built with little grooves and knobs inside, to allow better cleaning.
Now I only wish this was invented earlier!
Epsom Salts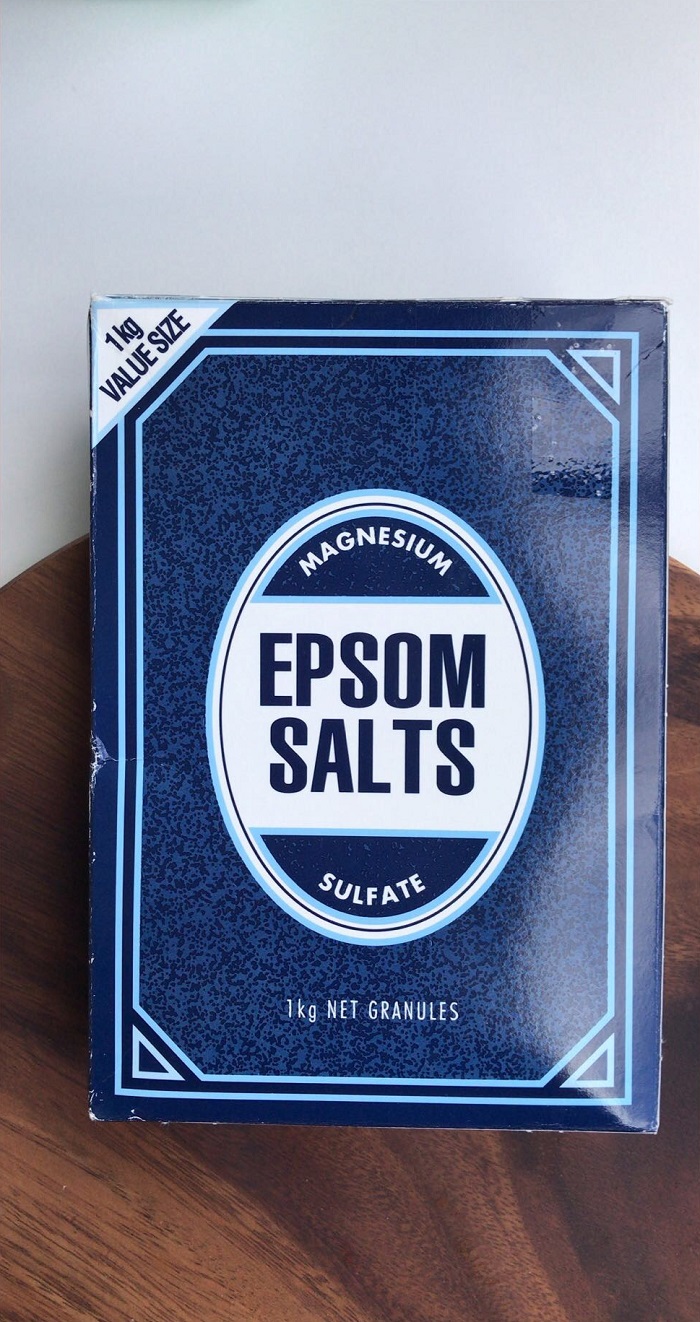 I consider this a bottom shelf staple – Epsom salts for soaking my feet. I'm lucky enough to work in an office, so I don't need to spend much time standing on the job. But my feet still get tired from the daily commute and just general movements required by life! Once a week, I would always soak my feet with hot water and plenty of Epsom salts. It's purported to have anti-inflammatory benefits. In general, my feet just feel refreshed and rejuvenated after some soaking.
If time allows, I would run a foot file over the bottom of my feet as well, to get rid of any dead skin.
Sally Hansen Polish Remover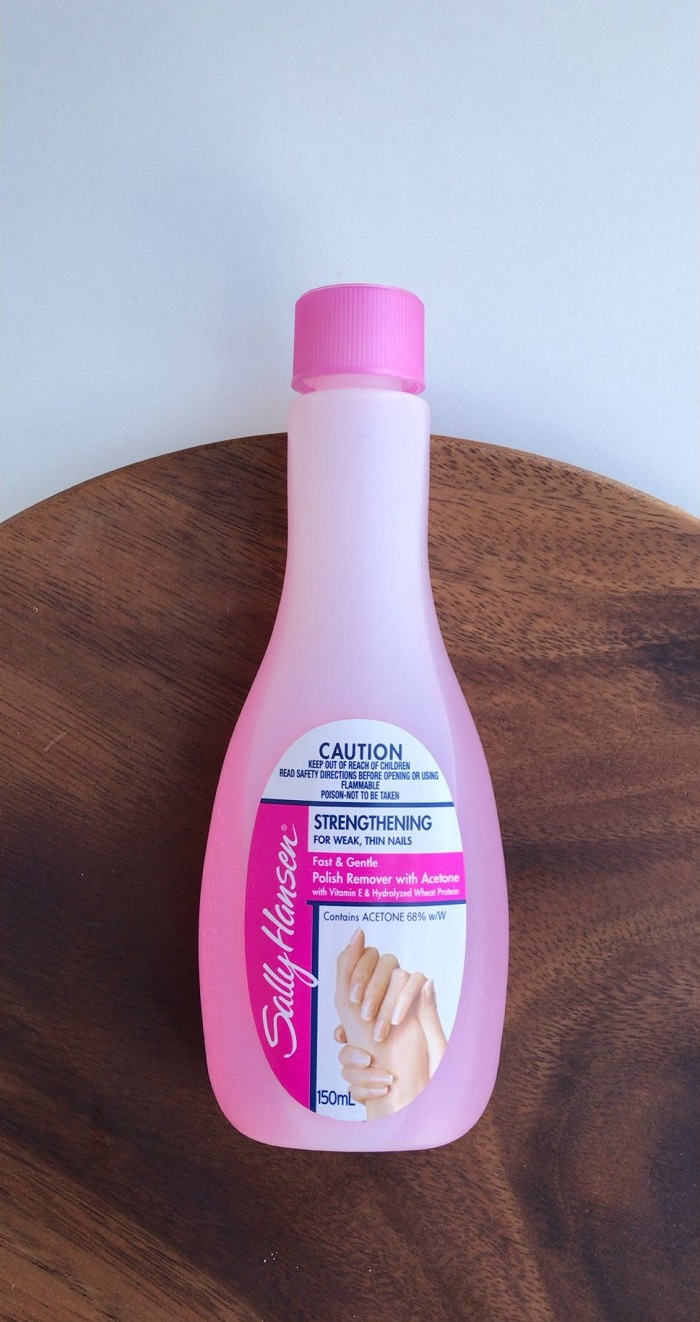 No beauty bottom shelf is complete without nail polish remover! Wouldn't you agree? This one is from Sally Hansen. It doesn't have the most pleasant smell or the best looking packaging. The child-proof cap is also annoying to deal with. But it does what it claims – removes nail polish very quickly and effectively. The brand also makes an acetone free version, if you find that more suitable for your needs.
Hope you enjoyed my little tribute to bottom shelf beauty products. What's on your bottom shelf? I would love to hear it in the comments section!
Subscribe to the blog via email, unsubscribe anytime: