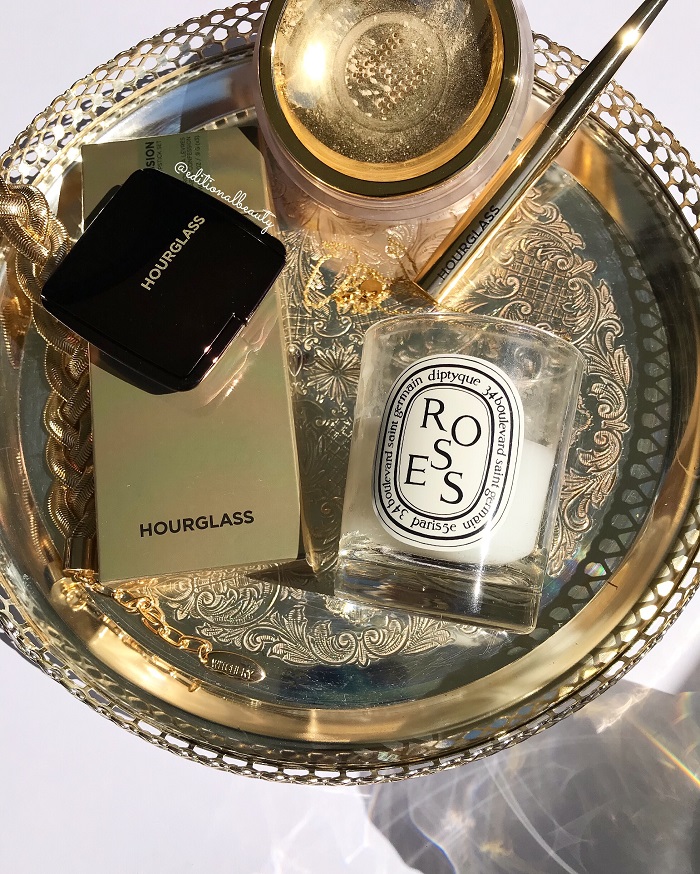 A silky, translucent setting powder from Hourglass.
The Review:
The best way to describe this is "powdered silk". In the pan, it looks like any regular loose setting powder, but when applied, it creates a smooth, flawless, almost filter-like effect.
As the name implies, it's design to help you set makeup. Normally I put on a liquid foundation, then apply a thin layer of this powder to set it. Always focus on any oily areas, so my foundation stays in place throughout the day.
I've also tried wearing this on bare skin, and really evened out my skintone. A few quick swipes of this, my face instantly feels fresher.
It definitely has a translucent look – my skin never looks too powdered or overly done. It just creates a velvet finish, and ensures my foundation stays in place.
Together with the Veil Translucent Setting Powder, Hourglass also released the Veil Powder Brush. I've seen the brush at the store – very luxurious creation, but any other fluffy powder brush works just as well.
Now let's talk packaging. There is the 0.9g mini size and the 10.5g regular size. The one I purchased is the regular size. You unscrew the top, and it reveals a gold sifter, with H embossed in the middle. At this point, everything just screams luxury! However, dispensing the powder is an interesting process. There are a couple of ways of doing this. First, you can unscrew the top, hold up the jar, shake it left and right with the movement of your wrist, and you'll see some powder above the H. Another way is to tip is upside down and dispenses the powder into the cap. There is a little well in the middle to catch the product, however it's too small to work with most of my powder brushes. My way of doing it is probably the least sophisticated, but it gets it done – tip the product onto a piece of tissue, and pick up the product with a brush before applying to my face. You might argue the packaging design hinges on "style over function", but I still love it regardless!
The Shades:
For reference, I have NC25 to NC30 skin. The powder only comes in one shade, which is supposed to be universal. It looks like a light beige in the pan. But when applied, it completely blends into my skintone, and looks invisible.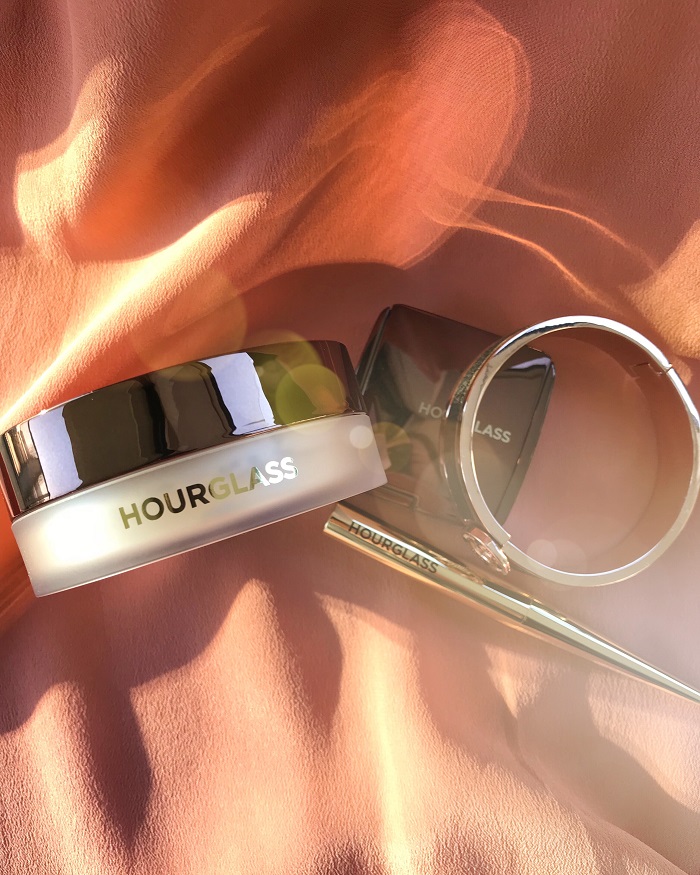 Shop The Post:
| Purchased |
Subscribe to the blog via email, unsubscribe anytime: