Tint and fill your brows with Benefit's tinted brow gel.
The Review:
Benefit Cosmetics literally has thousands of brow products, if you count all the shades! They have brow pencils, brow contour tools, brow powder, even brow conditioning primer! My favourite brow product from the brand would have to be the Gimme Brow+ Eyebrow Gel.
I've already used up several tubes of Gimme Brow Eyebrow Gel, then the brand updated the formula, and hence the new Gimme Brow+. In my experience, I can't tell the difference between the two versions.
The brow gel is a like a mini mascara for your eyebrow. As you can see from the picture, the brush looks like a mini mascara brush. The size is tiny, which allows really precise application.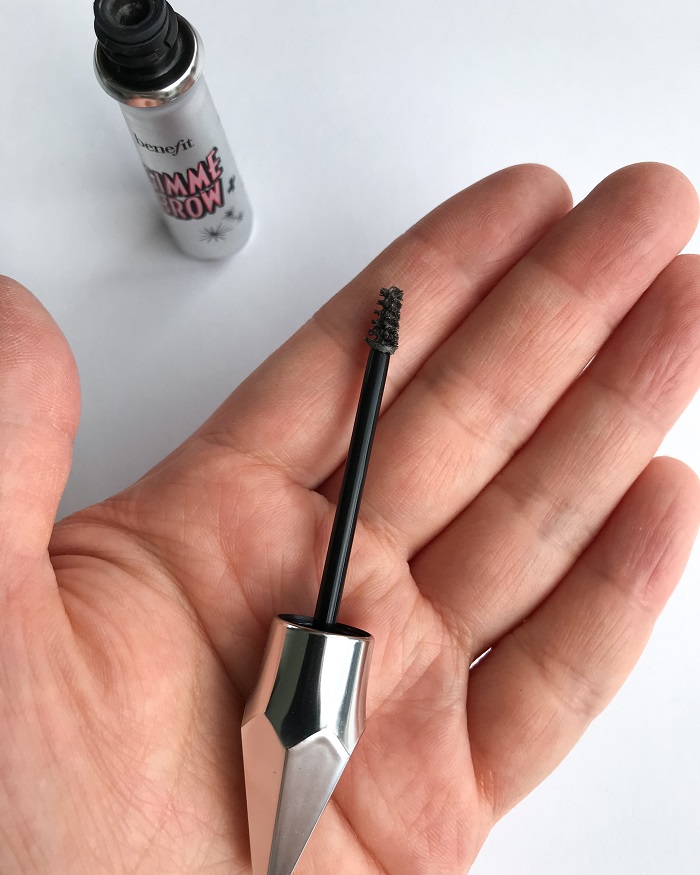 Basically you brush it over your eyebrows, in upward motion. It will tidy up any stray hairs, as well as add color and volume to your eyebrows. If you accidentally over apply, just clean up with a Q-tip. Unlike brow pencils and powders, you have to really pay attention when applying the product, and patiently fill in the brows with many small strokes. With the Gimme Brow+ Eyebrow Gel, I literally just brush and go!
If you have particularly sparse eyebrows, you can use this brow gel in combination with another brow product. Brush on the brow gel first, and fill in any sparse spots with a brow pencil and brow powder. The texture is no waxy at all, so there is no issues with applying another product on top, it will adhere to the skin with easy.
In the past, I've used brow powder on its own, and I always noticed some fading at the end of the day. The brow gel doesn't have such shortcomings. It stays on until I remove it with makeup remover.
The Gimme Brow+ range currently carries 8 shades, to cater for a wide range of hair colors. I'm from Asian background, so I have black hair, and 06 Deep shade is a great match for me.
The tube might look tiny, but it lasts at least 3 to 4 months, with daily use.
Shop The Post:
| Purchased |
Subscribe to the blog via email, unsubscribe anytime: