For me, 2018 was the year I really got into podcasts. Honestly, I don't have hours to spend behind the laptop or in front of the TV to consume content. The days of watching YouTube and television has really taken a back seat in my life.
Like many busy working professionals, I now consume most of my digital content during my commute to work. Catching up on my Instagram and Facebook feeds is great, but I only engage in them if I'm sitting down or standing still. Honestly, it's just plain irresponsible to be walking and staring at your phone at the same time!
Podcasts is a great way to hear conversations about the topics you love, or learn something new while you are on the move. The amount of podcast content has really catapulted in the last 2 years, and there are countless podcasts worth checking out. Since this is a beauty blog, I thought I share with you my top 4 beauty podcasts. In my opinion, not only they have highly informative and engaging content, their older episodes are completely binge worthy!
If you have an iPhone, just tap on the purple Podcasts icon to start listening. If you are on an Android device, you can find podcasts on Stitcher or Spotify.
The Fat Mascara Podcast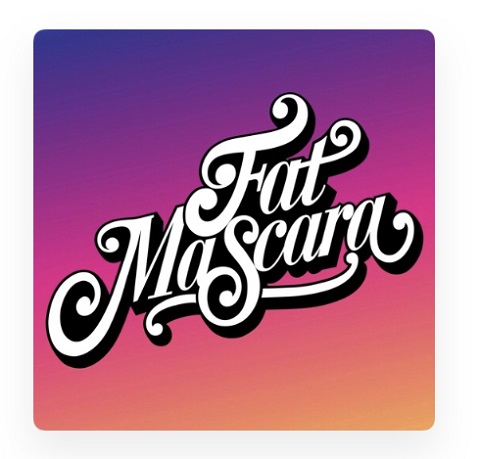 This is the gold standard in beauty podcasts!
Hosted by Jessica Matlin and Jennifer Goldstein, who are also beauty editors (from Harpers Bazaar and Marie Claire respectively), this podcast is just filled with treasures!
Firstly, the Jess and Jenn are incredibly knowledgeable beauty editors who spent entire their adult lives working in beauty. Not only they know all about the latest trends, product launches and what makes a great product, they do their research before making any statements and claims. Good old journalistic integrity and fact-checking still exist!
Their guest list is completely unmatched in the podcast world. We are talking Jaclyn Hill (mega beauty influencer), Mario Dedivanovic (Kim K's go-to makeup artist), Paula Begoun (of Paula's Choice), Aerie Lauder (of Estee Lauder), just to name a few. The list can go on and on!
They share their stories on how they got started into beauty, about the brands they founded/represent, what products they truly love and valuable insight into beauty.
Whether you are a full blown beauty junkie, a causal beauty consumer, or anything in between, you'll love this podcast!
On a side note, the show has a really fun Instagram account (@fatmascar) where they show a lot of the "behind the scenes" of the podcast, definitely worth checking out!
The Full Coverage Podcast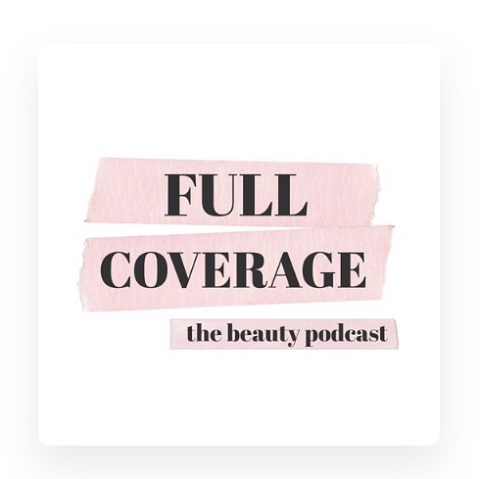 "A podcast for beauty addicts, by beauty addicts."
Hosted by Harriet Hadfield (professional makeup artist) and Lindsey Kelk (unprofessional beauty junkie), this podcast is like chatting to your best friend who gets your beauty obsession. Both ladies are originally from the UK and now based in LA. They talk about their beauty experiences across both continents, their thoughts on the latest releases, mixed with a whole lot of humour and fun!
The show carries real passion and authenticity from the creators. They discuss and review a whole lot of products each episode, and they express complete honesty on why they love/hate a product. The show has guests from time to time, and there has been some great episodes in the past – notably Sali Hughes (beauty columnist for The Guardian), April Gargiulo (of cult skincare brand Vintner's Daughter) and Caroline Hirons (mega skincare influencer).
The Breaking Beauty Podcast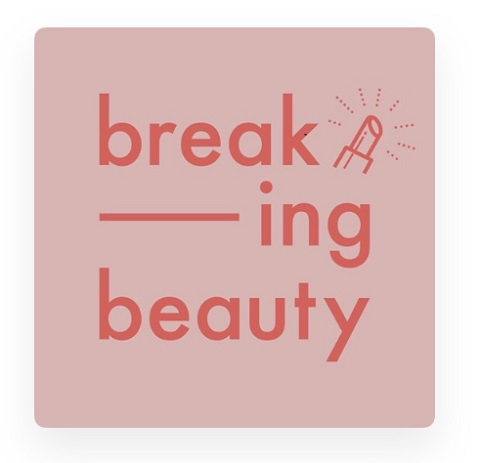 This podcast is all about the "damn good stories behind the bestselling beauty products"!
The show is based in Canada and hosted by beauty editors Jill Dunn and Carlene Higgins, the show shares a lot of insight into the latest beauty launches and trends, and what products these editors are loving.
Similar to the Fat Mascara Podcast, the creators of the show are obviously well-connected in the beauty industry, and they are utilising these connections to bring us great content! You can expect interviews with mega beauty founders like Bobbi Brown (of Bobbi Brown Cosmetics), Jen Atkin (of Ouai Hair) and Frank Toskan (of MAC Cosmetics).
What I love about this podcast is that when interviewing a guest, they go beyond talking about products, they really dig deep into the stories behind the brand and the products. For instance, the interview of Frank Toskan actually took place in his home in Toronto. They talked about the brand's humble beginnings, the journeys of the two founders, and it was quite a tear-jerker!
The podcast carries a lot of good-old story telling, and makes it a highly engaging experience!
The Glossy Beauty Podcast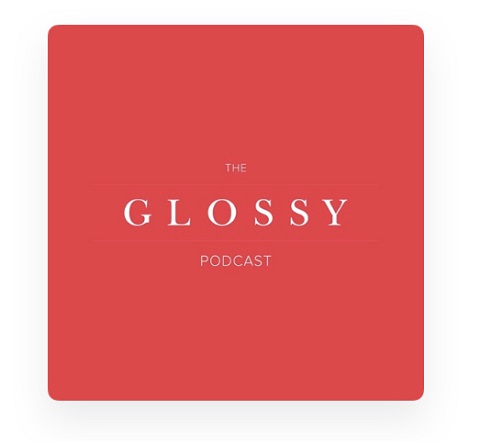 A new segment of the popular Glossy Podcast, focusing on beauty.
The Glossy Podcast has been around since 2017, and it's a weekly show discussing fashion and luxury industries. The show has a lot of well researched insights into the weekly topics, and in-depth discussions with major players of the fashion industry.
They recently started a Glossy Beauty Podcast segment, and I'm already addicted! So far they have interviewed Miranda Kerr (supermodel and founder of Kora Organics), Linda Wells (founder of Allure Magazine, Chief Creative Officer of Revlon and founder of Flesh Beauty), Kirsten Kjaer Weis (founder of Kjaer Weis).
Their guests are notable power players in the beauty industry right now, and I'm sure you'll cling onto their every word! They often talk about the behind the scenes stories with product launches, how they got their ideas off the found and navigating the increasingly complex beauty industry.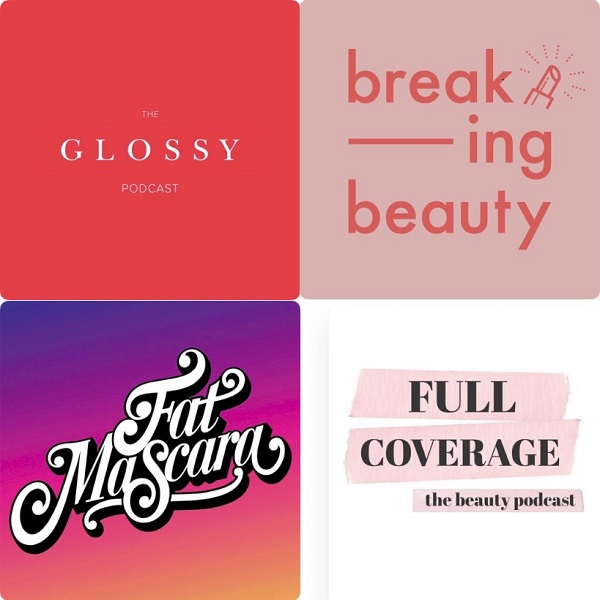 So this was my pick of the beauty podcasts, hope you guys found these shows worth binging on. Also I highly recommend podcasting in general as another way to consume digital content. Sure, a picture says a thousand words. But certain words are still best expressed in a conversation or interview.
Are you already a podcast fanatic like me? What's your favourite show? I would love to find out! Please feel free to drop me a comment below.
Subscribe to the blog via email, unsubscribe anytime: