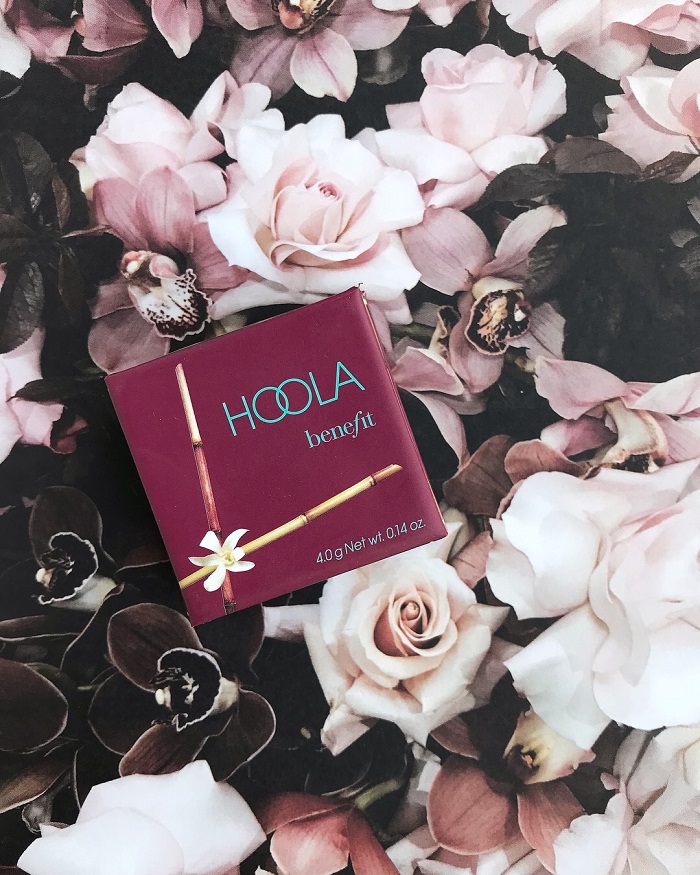 The cult-classic bronzer from Benefit Cosmetics.
The Review:
Nobody does bronzer like Benefit Hoola!
I realised how much of a cult product Benefit Hoola is, when I heard my friend who NEVER wears bronzer is wanting to try it out.
This bronzer has won countless awards and millions of fans. Well, count me in as another fan! It's one of the few pure matte formulas on the market, the only other brand I can think off is Bobbi Brown who also makes a nice matte bronzer.
You can use on the top of your cheeks as a regular bronzer, and it also works as a contour shade to sculpt your cheeks.
It's housed in the classic Benefit box. But do exercise some care when opening and closing, if you look at my picture closely, there is a tiny tear already along the hinge.
It comes with two sizes – 4g for the mini, and 4g for the full size. The one I have is the mini.
The Shades:
It's a sheer neutral brown. Gives me the most natural looking bronze glow, and never muddy or dirty looking. As mentioned earlier, the formula is completely matte.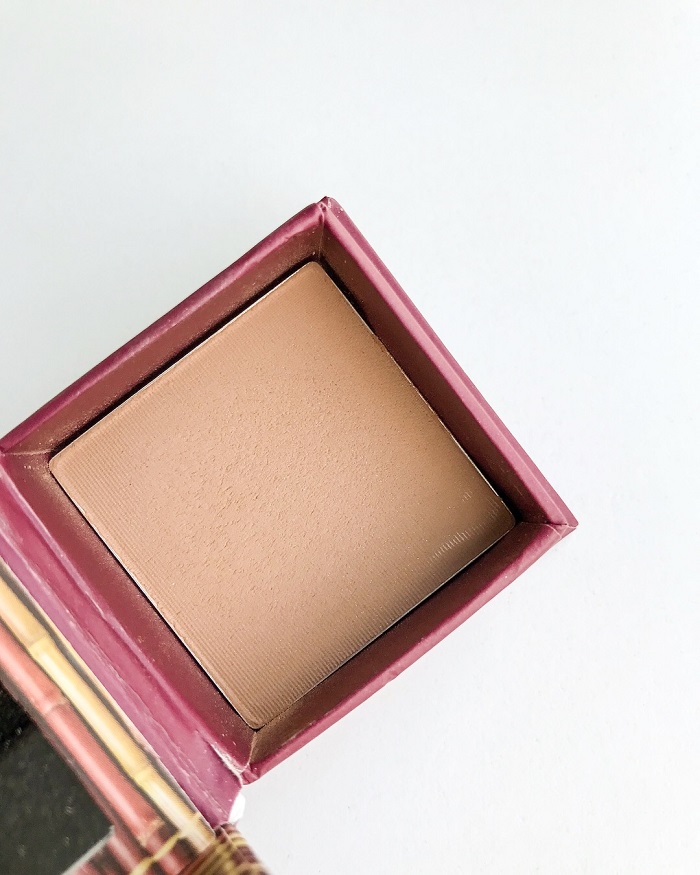 The Swatches:
Here are the swatches: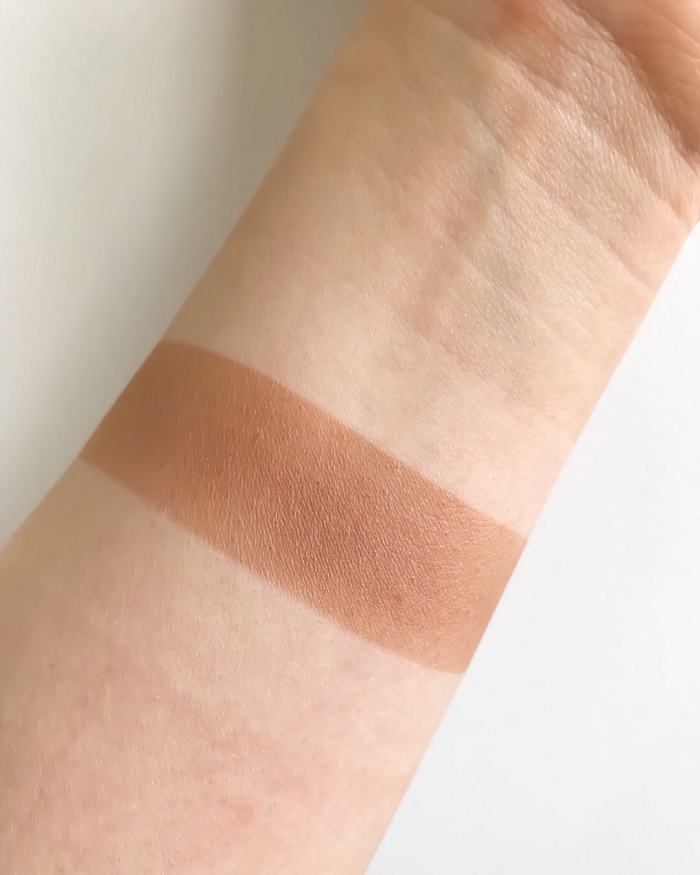 Shop The Post:
| Purchased |
Subscribe to the blog via email, unsubscribe anytime: