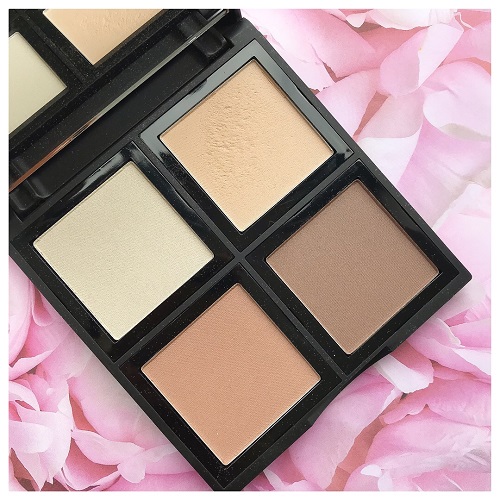 A super affordable highlight and contour palette from e.l.f cosmetics.
The Review:
As mentioned in my previous blog post, I'm so glad to see budget makeup lines stepping up their product quality in recent years. You can always rely on elf Cosmetics for a fun, yet affordable beauty treat.
I've picked up this Light Medium Contour Palette from my local Kmart for $16AUD. Yep, that's right – works out to be $4AUD per shade!
The powders are pretty pigmented. A fun palette to play with if you are new to contouring and don't want to invest a whole a lot of money in contouring products.
Pigmentation level is superb, especially given the low price. The highlighters have a very soft texture and is a dream to apply. The contour shades feel more powdery, but still provide great results when applied on your face.
The Shades:
It comes with 2 highlighter shades and 2 contour/sculpting shades. They have a cool toned, almost silver looking highlighter; one shimmery beige highlighter, a medium brown shade and a deep brown shade.
The Swatches:
Here are the swatches: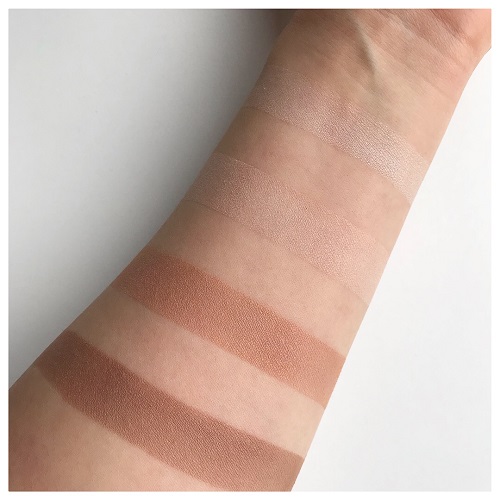 Shop The Post:
| Purchased |
Subscribe to the blog via email, unsubscribe anytime: