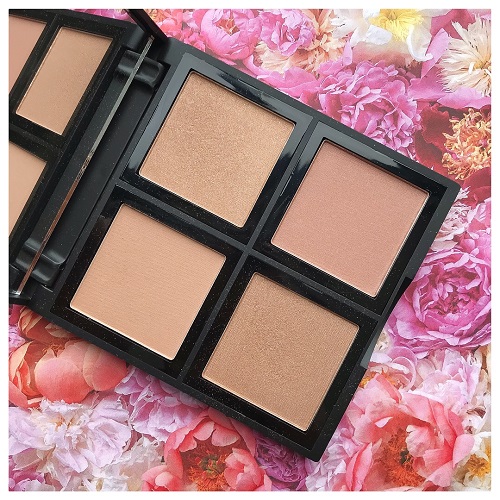 A super affordable bronzer palette from e.l.f cosmetics.
The Review:
In recent years, budget makeup lines have really elevated their product quality. Customers are no longer expected to pay top dollar for quality products. One of the brands pioneering this movement is elf Cosmetics (elf stands for Eyes, Lips and Face, in case you are wondering).
I've picked up the Bronzer Beauty Bronzer Palette and the Light/Medium Contour Palette from my local Kmart for $16AUD. That's $4AUD per shade! And they are decent sized pans too.
The bronzers are pretty pigmented, a great starter bronzer palette, especially if you are new to makeup or just want to get a treat when you are on a budget. The texture is obviously not as luxurious and soft as the high end brands, but seriously it's $4AUD per shade! Equivalent to the cost of a take-away coffee in Melbourne.
The Shades:
It comes with 4 shades of medium brown, with subtle gold shimmers mixed in. The 4 shades look quite different from each other in the pan, but when swatched, 3 of them look almost identical. The last one has a slightly reddish undertone.
The Swatches:
Here are the swatches: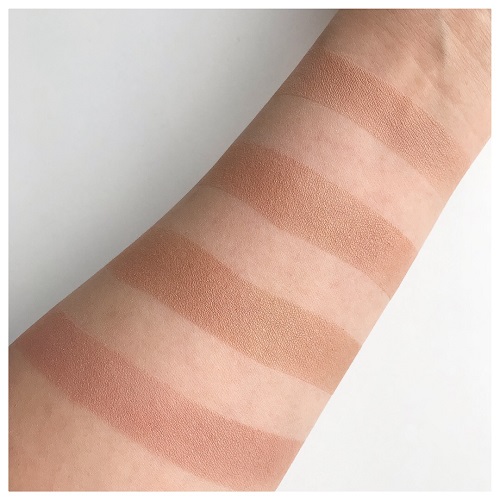 Shop The Post:
| Purchased |
Subscribe to the blog via email, unsubscribe anytime: