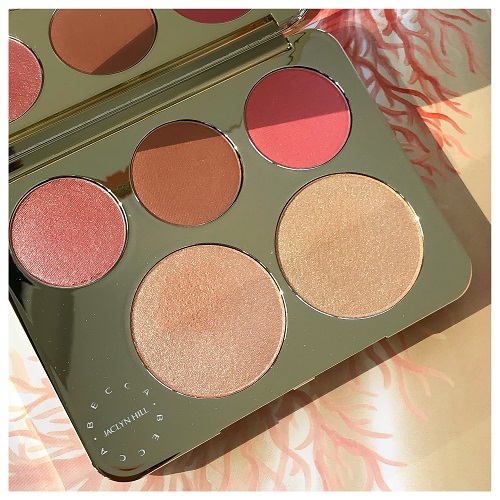 A limited edition face palette, created by mega influencer Jaclyn Hill, in collaboration with Becca Cosmetics.
The Review:
Better late than never! Here is my review of the world-famous Becca x Jaclyn Hill palette and how you still can buy the individual shades.
I don't think this collaboration requires any introduction – when this collection was announced, it pioneered a long line of beauty brands & top influencer collaborations. The palette comes with 3 blushes and 2 highlighters.
It's housed in a very sturdy metal compact, with a huge mirror on the inside.
The blushes are great quality – finely milled, highly pigmented and has superior lasting power. The highlighters are obviously the star attraction of the palette. They are intensely bright, buttery smooth and honestly worth every bit of hype! For those who don't want an intense finish for their highlighter, you can apply a smidge of the product and blend out with a buffing brush, which results in an angelic glow.
The Shades:
Rose Spritz Blush is a champagne pink. It looks like an ordinary shimmery pink blush in the pan, but as you can see from the swatch below, it's incredibly gorgeous when applied: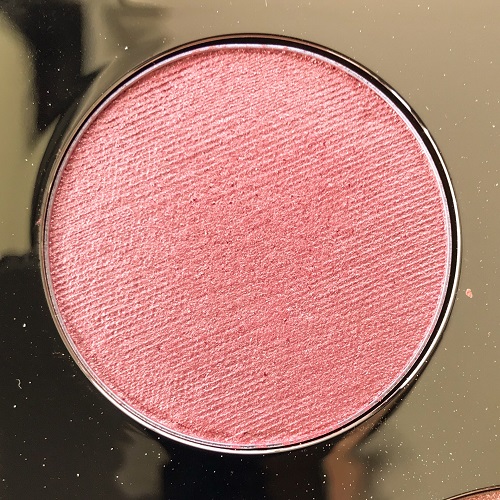 Amaretto Blush is a warm brown: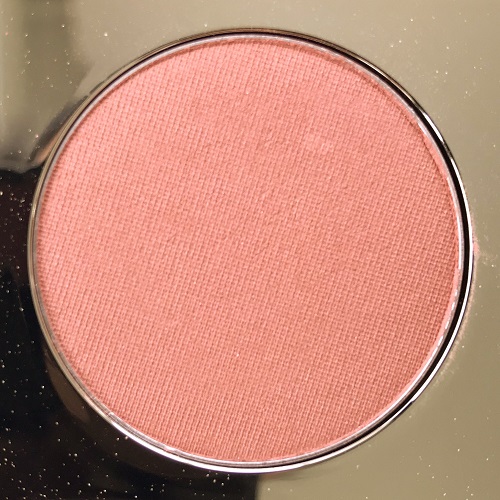 Pamplemousse Blush is a bright coral pink:
Prosecco Pop Shimmering Skin Perfector is an intense warm champagne:
Champagne Pop Shimmering Skin Perfector is an intense champagne gold: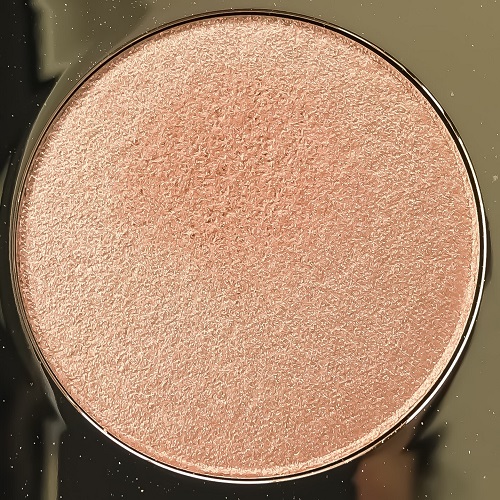 The Swatches:
Here are the swatches, clockwise from top left in the palette: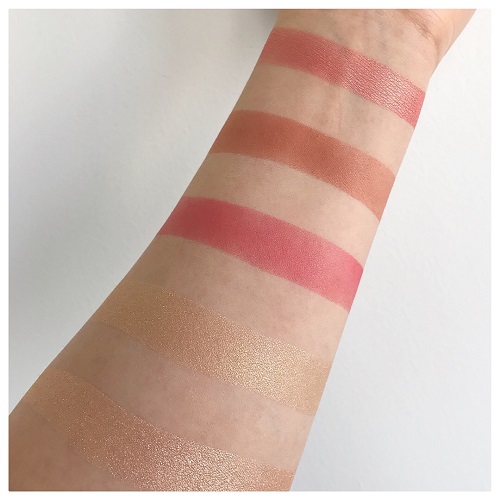 Shop The Post:
| Purchased |
Subscribe to the blog via email, unsubscribe anytime: