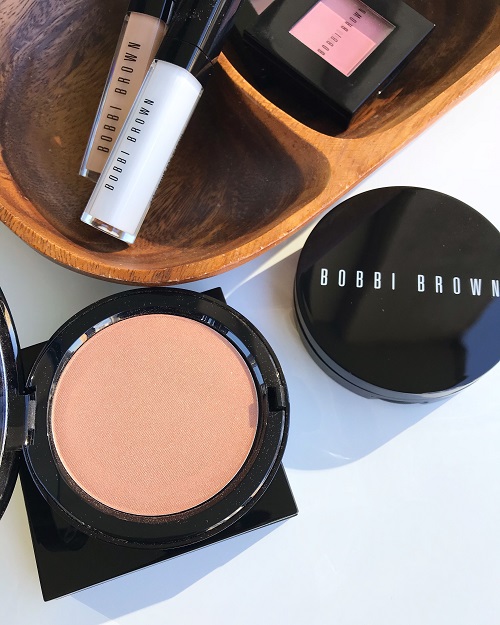 Get a radiant sunny glow with the Bobbi Brown Illuminating Bronzing Powder.
The Review:
Who doesn't love a brand that sticks to their philosophy? In the case of Bobbi Brown, they are all about enhancing one's features, and use products to bring out people's best version of themselves. Their bronzer range is a prime example of such philosophy.
I've been a long time user of their Golden Light Bronzing Powder, which is a matte bronzer that really enhances my NC25-NC30 skintone.
I was beyond excited when their PR team very kindly gifted me their Illuminating Bronzing Powder in Aruba. It's like a shimmery sister to the Golden Light Bronzing Powder.
The Shade:
It's a light golden bronze. It looks quite shimmery in the pan, but the shimmers are quite subtle when you apply it. In the swatch below, I've compared to the Bobbi Brown Bronzing Powder in Golden Light. Golden Light is more of a neutral bronze, and Aruba has a distinctively warmer tone.
The Swatches:
Here are the swatches. For the purpose of the swatch, I've really layered it on to show the products' maximum color payoff. When applying this in real life, a light tap with a fluffy brush will be sufficient to give you a natural bronzed glow look.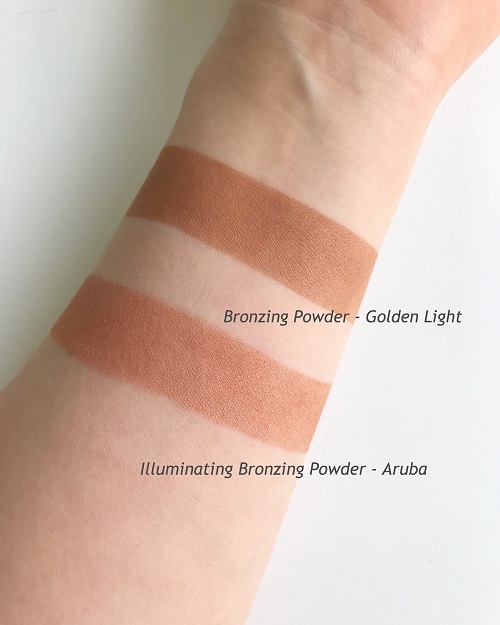 Shop The Post:
| Sample |
Subscribe to the blog via email, unsubscribe anytime: